GOOGLE have hit out at the European Commission's (EC) statement that the tech firm have unfairly prioritised their own comparison shopping services in search results, claiming that their search engine has in fact expanded competition.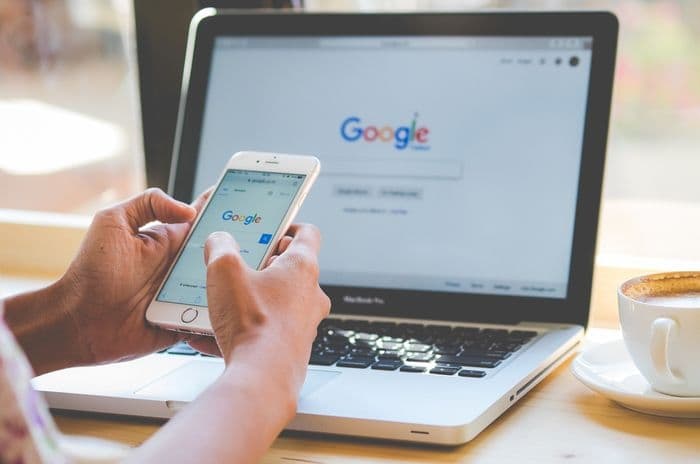 Credit: PK Studio/Shutterstock.com
They were responding to a Statement of Objections the EC sent them in the summer, as part of the antitrust proceedings the latter initiated in July.
In these objections, the EC levelled two separate but related charges.
The first is that Google use their dominance of the search engine market to place their own price comparison services higher in search results than those of their rivals. The second is that they're actively involved in "restricting the possibility of third party websites to display search advertisements from Google's competitors".
In response to these charges Google have claimed, "We never compromised the quality or relevance of the information we displayed". They also argued that it's actually Amazon who are the dominant presence in the market, and who therefore have the biggest effect on competition.
Yet even if Amazon are technically the largest price comparison website by market share, such a response hardly answers the charge that Google's search results favour their own shopping services.
Broad range of evidence
And according to the EC, their Statement of Objections "outlines a broad range of additional evidence and data that reinforces the Commission's preliminary conclusion that Google has abused its dominant position".
In particular, their evidence reportedly shows how "Google favours its own comparison shopping service over those of competitors", and how the prominence of search results has a clear impact on a website's traffic.
Continuing on from this, the Commission also states that they have evidence of how "users do not necessarily see the most relevant results in response to queries", although this evidence is not yet publicly available.
Such charges date back to 2009, when around a dozen European and American companies formally complained to the EU about how Google ranked their webpages in search results.
Others followed soon after, with Visual-Meta - a price comparison fashion site based in Berlin - alleging in 2013 that Google altered their search algorithms in a way that resulted in a "steep decline" in traffic to price comparison sites not connected to Google.
Robert Maier, the founder of Visual-Meta, commented on his firm's allegations against Google by affirming, "I am not anti-Google ... I am just pro-Google playing by the rules and showcasing the best products in its search results, rather than abusing its market dominance".
AdSense
And while Google have denied all allegations, the EC appear to be on course to rule in favour of the complainants.
Aside from upholding the accusation that Google are showing favouritism towards their own shopping sites in search results, they've also found that the tech giant are unfairly protecting their dominant position in online search advertising.
The EC believe Google have "prevented existing and potential competitors, including other search providers and online advertising platforms, from entering and growing in this commercially important area".
To be more specific, online search advertising is where advertisers place ads "on third party websites through [Google's] "AdSense for Search" platform".
Apparently, the EC have evidence that Google have intentionally required "third parties not to source search ads from Google's competitors".
They also have similar evidence to the effect that the Californian firm have demanded not only that "third parties ... take a minimum number of search ads from Google", but that they "obtain Google's approval before making any change to the display of competing search ads".
In other words, the EC believe Google have abused their dominant position to exert a stranglehold on the market for shopping and comparison websites.
As they themselves write in their press release, "The Commission has concerns that ... Google has breached EU antitrust rules".
Bad results
In the face of these antitrust concerns, Google have forcefully replied that they've done nothing wrong.
Claiming they use their search engine to "try to provide you the highest quality information we can", they conclude by stating, "we can't agree with a case that lacks evidence and would limit our ability to serve our users".
Interestingly, they also argue that the dominance of Amazon is a much bigger problem than their search engine.
Turning to Germany, they note that a "third of online consumers first go to Amazon ... Only 14.3% go first to Google".
Admittedly, it may be true that Amazon do indeed control more of the market than they do, and that they may potentially even distort competition. Yet this does nothing to answer or quash the accusation that their search engine is geared towards their own comparison shopping service.
And in the midst of their failure to provide a direct, satisfying response to this accusation, they may find that, when the EC eventually make their final decision on the case, the result mightn't come out on top of a list of things they want to see.