Fibre buoys broadband market's 'big four'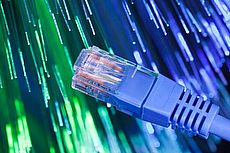 IN just the first three months of this year TalkTalk managed to increase the number of people taking their 'fibre boost' deal by 80%: from 5,000 to 9,000 subscribers.
It was one of the many green shoots in the ISP's annual results, released last week, but it also reflects a larger trend: fibre is beginning to matter.
The rest of the UK's 'big four' broadband providers - BT, Sky and Virgin Media - also cemented their place in the market by, in part at least, adding more fibre subscribers in the first few months of the year.
Meanwhile, those providers without fibre deals fell further behind, perhaps to a worrying degree.
'Big four' get bigger
Not too long ago, TalkTalk were dogged by customer complaints and Ofcom investigations and were losing customers by the bucketload as a result.
Last week's results didn't entirely change that, the first quarter saw a 13,000 net loss in the number of fixed line broadband subscribers.
However, that's nothing compared to the 43,000 the ISP lost in the previous quarter and, overall, the firm more than doubled its annual profits.
The other three of the 'big four' saw their customer base expand during the first quarter.
Sky, who launched their fibre service in April of this year, welcomed the most new broadband customers in Q1: 212,000 new households.
BT signed up 136,000 new customers and Virgin Media managed to persuade 30,500 new customers to subscribe to their service.
What that means in practice is that just over eight in every ten households take their broadband service from one of these four ISPs.
That seems sort of amazing when you consider that, as well as local alternative networks around the country, the ISPs beyond the big four aren't names you'd struggle to recognise, they're some of the biggest brands in the country.
O2's last quarter, for example, was the latest in a series of tough results, a net loss of 2,500 customers.
In the previous quarter the ISP lost 5,000 customers net and, in the quarter before that, 27,600.
Similarly, Orange's subscriber numbers stayed static for the third month in a row, not a decline but certainly not a good sign.
Orange now have 713,000 customers in all, just 10% of the customers that the big four's biggest member, BT, has.
Fibre isn't the only difference between O2 and Orange and their competitors, and we'll look at another major one at the end of this article, but, at the very least, it's a contributing factor in their decline.
Why the fibre gap?
The O2/Be network still offers some of the fastest speeds for customers on the ADSL network but plans for fibre have been frequently shelved.
O2 and Be say they want to do their fibre service 'right' meaning, presumably, that they hope to offer a different service from their competitors in terms of broadband performance, just as they did to create an ADSL2+ network, by installing more equipment in exchanges.
They can't do that right now because of the way that BT Openreach control the fibre network, the broadband providers are all selling more or less the same product (more on this here).
For providers that want to compete on quality, that's a tough sell. For those primarily competing on cost, it means tough competition.
And, make no mistake, there's competition.
If you don't take connection costs into account, BT currently charge the same amount for some of their Infinity broadband packages as they do for the equivalent ADSL package.
Copper wire line rental costs ISPs £7.28 per customer per month and upgrading to a fibre optic connection is an additional £6.90.
That's not taking into account costs for bandwidth use and other extras but, essentially, BT are selling at below cost price and competitors have no choice but to follow.
It's no surprise that TalkTalk boss, Dido Harding, is trying to find ways to cut the ISP's wholesale costs.
Just a few weeks ago, she called upon Ofcom to investigate the market which was meant to be opened up, in the same way LLU is, "soon" when plans for sharing the fibre network were first approved.
Another gap
As we said above, however, fibre subscribers are still just a small minority of broadband customers overall.
Looking at the 'big four' it's not hard to see another factor they share.
Choosing between BT, Virgin Media and Sky generally means choosing not between broadband services but between TV services.
This partially explains, too, why TalkTalk, the only provider without a pay TV service to offer, are lagging behind and why they've been making noises about YouView lately.
TalkTalk are a joint partner in the digital television service, which is due to launch later in the year.
Like BT's TV Essentials and Unlimited packages the YouView proposition is lower cost than Sky or Virgin's TV services.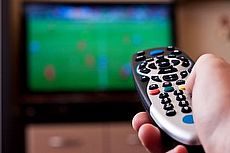 15 November 2017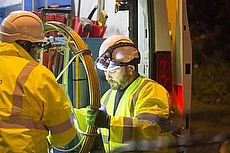 10 November 2017
9 November 2017
Follow us or subscribe for FREE updates and special offers