Facebook buy 'broadband byte by byte' startup Pryte
PRYTE, a Finnish 'broadband byte by byte' startup, has been snapped up by Facebook.
The social network bought Pryte, which provides the infrastructure to sell internet access within apps by the MB, to get more people around the world online.
Pryte said that by working with world's largest social network, it will be able to "bring people online in a profitable way".
Facebook founded internet.org, a non for profit coalition of companies working together to connect the entire world to the Internet, last year.
Pryte: how it works
Pryte's technology allows users to buy a package of just enough data for the apps they want - no more, no less.
The data packages are app specific, you could buy 3 days of Facebook, for example, and able to provide instant access after just two clicks.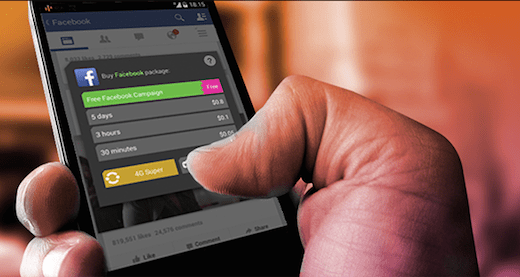 SOURCE: Pryte.
Pryte then measure user activity, app use and context for "real time app based enforcement of mobile data traffic", in other words heavily monitoring the user's smartphone activity .
However, as Pryte didn't actually get around to selling its service before the acquisition, little is known about how it works on a consumer level.
Presumably, users would be charged by the site in similar increments, as the firm is working with over the top (OTT) companies to deliver bundled services.
Emerging markets only
This acquisition for Internet.org, Facebook's push to bring internet access to poorer countries.
As well as the technology itself, Facebook are buying the Pryte team, which it believes have made connections with telecoms companies in emerging markets.
Facebook's broader Internet.org project aims to get the whole world connected, which in turn will help it add "the next billion" users to its social network.
The primary route for getting online in emerging markets is mobile devices, which have become more widespread as prices have fallen.
However, in under served populations, few would be able to buy data in bulk from their mobile network, as people are used to in the UK and other developed countries.
The ability to buy broadband 'byte by byte' through and tied to specific apps is appealing for people in countries that overwhelmingly access the internet through mobile apps and would prefer to keep costs low.
Getting the world connected
Facebook has already got Facebook Zero in place in developing markets, which it launched in 2010.
Zero allows users to access the social network for free in 45 countries and territories, but have to pay their mobile carrier for any other web based content.
What's more, this is just one in a series of acquisitions made by Facebook since forming Internet.org.
Earlier this year it announced that it was developing a drone based plan, similarly to rival Google's Project Loon, to increase global internet coverage.
Facebook published a detailed piece on the benefits of drones over balloons and there was rumour they were going to acquire solar powered drone manufacturer, Titan Aerospace, though they ended up losing out to Google.
Since then, Facebook have announced its Connectivity Lab, which is run by a wide variety of experts, including aerospace technology team from Ascenta, NASA's Jet Propulsion Lab and Research Centre, as well as the National Optical Astronomy Observatory.
The lab is reportedly working on long endurance aircraft, low Earth orbit and geosynchronous satellites, and free space optical communication (FSO), a way of transmitting data through space using light.
Great for Facebook
These efforts to make internet access more easily available are widely seen as irreproachably worthy.
But Facebook is a business and it has not gone unnoticed that their purchases benefit their own site often at the expense or, in a way that will cause more expense for, their competitors.
Facebook Zero is seen as anti competitive in some countries, as it would likely prevent Facebook competitors launching alternative platforms. Chile has banned it altogether.
In the case of Pryte, Facebook has bought a technology ties internet access to apps. Even if Facebook make that technology available to other businesses, that gives them huge potential power over the sites that consumers can actually access.
13 October 2017
11 October 2017
10 October 2017
Follow us or subscribe for FREE updates and special offers