It's official: there's no hiding from Facebook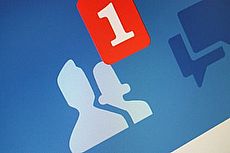 FACEBOOK is removing a privacy control that allowed users to remain hidden from search results.
The removal of the "who can look up your Timeline by name?" privacy setting will mean anyone will be able to search for your profile by name using the social network's internal search and view any public content.
The option was partially removed last year, it disappeared for those not set to private; current users will lose it over the next few weeks.
Removing old privacy settings
The company called the privacy control "an old setting" and justified its removal by adding that people can now search for you via the Graph Search tool regardless.
Chief Privacy Officer, Michael RIchter said, "whether you've been using the setting or not, the best way to control what people can find about you on Facebook is to choose who can see the individual things you share."
The company explained that it had good reasons for getting rid of the option.
It meant that two friends in real life who shared no mutual friends on Facebook would not be able to find each other in search on Facebook.
Teachers beware: your students are looking for you
However, the move could have potential ramifications for those who made use of it.
People working in positions of authority such as teachers will have to be extremely cautious, if they aren't already, about the privacy settings of everything they post online.
Anything shared publicly - accidentally or not - will now be viewable to any students smart enough to bash out their teacher's name into the search box correctly.
With software such as iOS7 apparently going rogue and synchronising photos on people's mobiles without so much as a 'do you mind if I upload these naughty photos to your Facebook Timeline?' bad things can happen even to the most privacy conscious users.
Privacy on Facebook:
where to look
In their innocuously titled blog post on the change, Facebook say that it is possible to tightly control the intended audience for each individual piece of content a user puts on Facebook and, using the Activity Log, users can go back through all content shared publicly in the past and untag themselves from all those embarrassing photos.
There is also a privacy setting that will only allow friend requests to be made by friends of friends which might help cut down on friend requests from seemingly random users.
Privacy conscious more likely to quit
Erosion of privacy on social networks is causing more people to quit Facebook, according to research by the University of Vienna.
"The main self-stated reason for committing virtual identity suicide was privacy concerns," the report said.
The removal of this particular privacy setting is thought to affect anywhere between 1 - 9% of users, not a huge proportion but a massive number of people in the context of Facebook's global user base of 1.2 billion.
It remains to be seen whether they are the type of users described by the University's study as, "concerned about privacy to such an extent that it outweighed perceived advantages of Facebook and eventually led them to quit their virtual Facebook identity."
While no users sign up to Facebook to increase their privacy, there are a number of new tools that can be used to effectively and efficiently search the vast network of content on the site, even very old content that would, under the old search system previously have been buried away.
This is no where more noticeable than with Graph Search, a very powerful new tool that allows people to search for 'all the photos of [my friends name]' and have them displayed instantly.
UK Facebook users who currently don't have access to Graph Search can activate it by changing the default language in Account Settings to 'English US'.
You can also read our guide to how your privacy settings may be affected by Graph Search.
While Richter says that it is "even more important to control the privacy of the things you share rather than how people get to your Timeline", many users of the search control will wish that they could still do both.
That awkward moment...
Less seriously (or should that be more seriously?), the jig is up for those Facebook users who used the privacy setting as a convenient way to avoid responding to annoying former school mates.
They will now be faced with the mind bogglingly tricky decision of whether to perpetually ignore or click 'reject' and cross their fingers they don't bump into the perpetual requester on the street.
Luckily, the option to block other Facebook users has not been affected by this change so there's still the opportunity to go all out.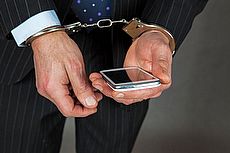 23 November 2017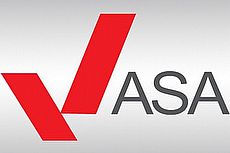 23 November 2017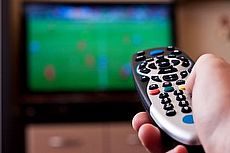 15 November 2017
Follow us or subscribe for FREE updates and special offers