AS MORE people are living longer, academics have suggested that a couple of refreshed approaches to equity release could help older people afford any care they may need.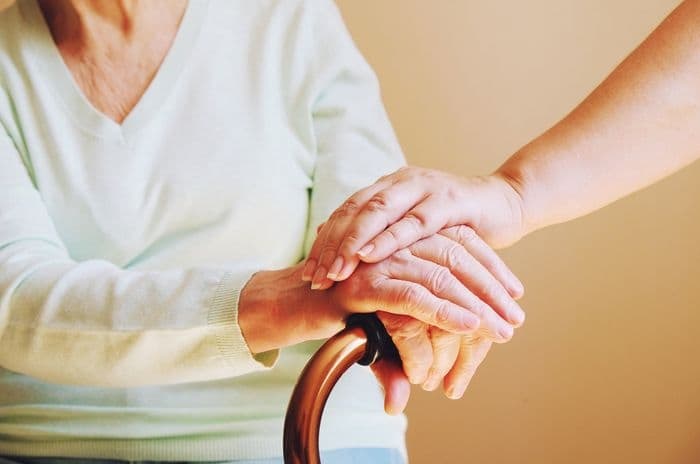 Credit: evrymmnt/Shutterstock.com
The authors of the paper [pdf], from the Cass Business School and the think tank Demos, look into two ways of using the value locked up in our homes to cover those costs.
The first is a form of insurance policy that would only pay out if care was needed, with premiums paid from the sale of property after death, rather than from a person's current income.
The second is a "cheap" form of equity release designed to produce a regular income and guaranteed by the state.
Cost of caring
Access to better healthcare means that we're living longer than ever - the number of UK citizens older than 75 will double to 10 million by 2040, and around 30% of us will need long-term care at some point.
Unfortunately, care home fees are notoriously expensive - and many come with added extras and unclear costs that push prices up even further.
Even without social excursions and some of the niceties offered by many care homes, the average cost of a room in a residential care home is £29,250 a year - rising to more than £39,300 a year if nursing care is necessary.
While the Government are still intending to introduce the so-called "care cap", which would limit the amount we would have to pay towards our social or medical care, the introduction of the cap has been put back to 2020.
That means there's a growing number of people facing difficult choices about how they're going to pay for care, either for themselves or for their family members.
However, the authors of the snappily titled Paying for Care Costs in Later Life Using the Value in People's Homes say that as most older people in the UK own their own homes, it makes sense to free up some of the capital tied up in them.
Equity for insurance
The first of the products they've suggested would work by trading a percentage of the property's equity for insurance up to the level of cover required.
The amount of cover we take out be flexible - enough to cover care up to a specified value, or to cover future costs in their entirety.
Rather like the deferred payment agreements already offered by some local authorities, the policy itself is paid for retrospectively. The bill would be settled only when the home is sold - whether that happens when the policyholder dies, or enters residential care.
The major benefit of this kind of arrangement, say the report's authors, is that it allows for those "unwilling to make sacrifices to their current standard of living... to insure against paying for care costs".
Staying put
It seems that the desire to maintain both our financial status quo and our overall lifestyle is increasingly key for older generations.
The shortage of family-sized housing is partly a result of older people's newfound unwillingness to downsize - a move that has previously been seen as one of the standard ways of releasing equity.
Just 16% of people aged between 55 and 74 are willing to sell their homes in order to meet the costs of old age - including making their pensions go further and paying for possible care needs.
Existing equity release schemes allow householders over the age of 55 to borrow against the equity they have in their home.
The most common type - the lifetime mortgage - can work out to be incredibly expensive as interest rates are higher than those for a normal mortgage, and they're often considered to be something of a last resort.
Alternative equity release
The alternative outlined in the Cass report, referred to as an "equity bank", involves the homeowner selling a portion of their home to the State in return for a guaranteed lifetime income while remaining in their own homes.
This money would be used to pay for basic medical and home care, as well as household maintenance and other costs.
A "typical applicant", according to the report, would be someone such as a recently widowed woman aged around 75 and living alone - in other words, "not a typical purchaser of existing equity-release products".
Although she's rich on paper - and therefore likely to fail the asset means test that would entitle her to local authority help with the cost of care - her actual income will be rather low, and she's probably eligible for means-tested benefits such as Pension Credit or Council Tax Benefit.
Again, any debt outstanding will be recouped by the State when the holder of the policy dies or moves into residential care, and their property is sold.
The key here is that the authors suggest people wouldn't need this kind of product until they reach around 75 years old.
Together with the more modest sums involved, the later start date would mean the debt wouldn't rack up as fast as it does with lifetime mortgages - which is also good news for anyone hoping to pass something on to relatives when they pass away.