MURKY pricing structures and sudden fee increases can push the price of annual care home costs up by thousands, say Citizens Advice.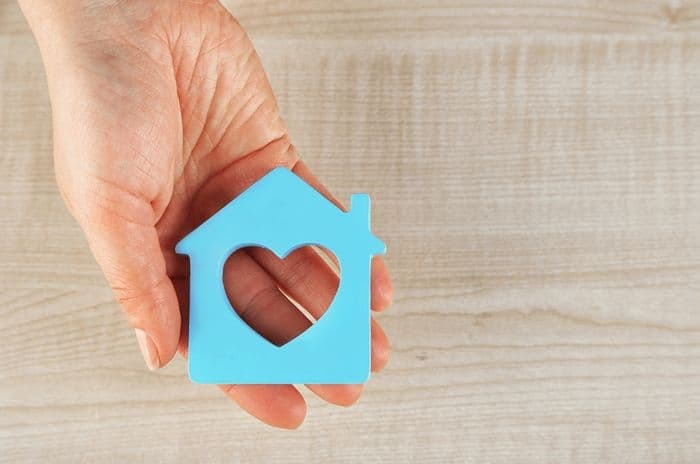 Credit: Africa Studio/Shutterstock.com
A report [pdf] from the charity reveals that many homes are adding expensive extras on top of the weekly fees - making it difficult not only to budget, but to choose a home in the first place.
Citizens Advice provide numerous examples, such as chiropody treatments costing up to £32 - despite that service being available free on the NHS - and hairdressing charges of up to £30.
Then there are the standard fees themselves, which Citizens Advice found have risen by an average of £900 across England - but by far more in some areas.
Extra costs
Some 40% of care homes charge residents for having a phone line installed, as well as for the cost of calls.
Then there's the 30% of homes that don't provide contents insurance for residents' belongings, and the 11% whose entertainment charges include a fee of £10 "per outing".
Gillian Guy, chief executive of Citizens Advice, says that it's inherently unfair that residents and their families are "expected to budget for extra costs that are not clearly set out by the provider".
She's calling on the Competition and Market's Authority (CMA) to "look into whether the care home market is working well for people paying for its services".
This seems a reasonable request, given that it's been 13 years since guidance on unfair terms in care home contracts was last updated.
Not enough time
Unforeseen add-ons are often the last straw for those who are already struggling to keep up with increasing residential care costs.
It is unreasonable for vulnerable people to face such a small window to compare costs and make alternative arrangements if they cannot afford the higher fees.
Gillian Guy, Citizens Advice
The Citizens Advice report shows that while the yearly cost of care in England rose by an average £900, in the East of England it soared by an average £2,184.
These price hikes were made more problematic for residents by the homes failing to provide reasonable advance warning, say the report's authors.
Around 8% of care homes - housing approximately 22,000 elderly people - give residents just a week's notice. This compares with the two thirds of homes that give less than four week's notice - although 18% do offer a year's notice.
The lack of prior warning gives people little wriggle room for establishing whether the increase is fair, and having it changed if it isn't.
Gillian Guy says: "A week's notice puts enormous pressure on care home residents or their families to pay. It is unreasonable for vulnerable people to face such a small window to compare costs and make alternative arrangements if they cannot afford the higher fees."
Furthermore, while it might seem reasonable to expect or be able to ask for a discount when residents are away - say, because they're in hospital - for an extended period of time, this isn't available from the vast majority of care homes.
Citizens Advice found that 96% of homes don't offer any kind of discount for absent residents, despite the savings they can make on variable costs such as laundry, meals, electricity and heating.
Costly business
Residential care is notoriously expensive: according to information and advice service, PayingForCare, the average cost of a room in a residential care home is £29,250 a year. This figure rises to more than £39,300 a year if nursing care is necessary.
Most residents therefore have to rely on savings, family, or the sale of assets such as property to make up the difference.
Rather than become immersed in the drama of selling the family home, some pensioners who would otherwise need residential care are simply refusing to leave hospital, The Telegraph recently reported.
They quote NHS figures showing that the number of pensioners taking up hospital beds when they should be discharged has increased by more than 15% in the last year.
Government assistance
The Government aren't blind to these problems. They know that few of us have saved enough to ever stop working, let alone pay thousands in fees every year for a place in a care home.
In 2013, as part of the new Care Act, they promised to put a cap of £72,000 on the cost of long-term residential care.
They also said [pdf] they'd increase the threshold beneath which people will receive means tested Government support for care bills from £23,250 to £118,000.
This would mean pensioners wouldn't be forced into selling all of their assets to pay for care, as they are now.
Although these measures were originally due to be implemented in April this year, the Government announced last year that they were to be delayed until 2020.
Though critics say the changes may never take place, David Cameron said last September that the cap "will happen. It's just going to take longer than we had hoped".