Millions of EE customers have been left without access to mobile data due to a nationwide outage.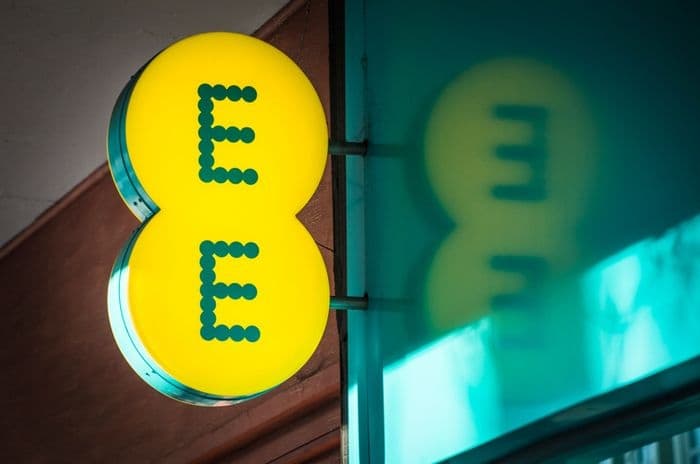 Credit: William Barton/Shutterstock.com
Reports of an outage began to appear on independent website Down Detector earlier this week on Monday, with most complaints centred in hubs like London, Glasgow, Birmingham, Manchester and Nottingham.
EE apologised to customers for the "technical issue" but didn't provide any further details, other than to assure customers that "phone calls and text messages are not affected in any way and are working as normal."
The data outage caused problems for EE users throughout the day but was fixed in the majority of areas by the afternoon.
Some areas still affected
EE released an update later in the day that stated: "We have now fixed a technical issue that affected mobile internet services for some of our customers this morning. All services are now being restored for our customers and should be back to normal soon."
At the time of writing, the Down Detector live EE outage map shows that some problems are still occurring in the London, Birmingham and Cardiff areas.
EE customers can check for problems in their area using EE's network status checker.
Latest outage for EE
This mobile data outage follows on from an extensive call outage last October that left many frustrated EE customers unable to make calls to non-EE customers.
The company's CEO Marc Allera put this down to an issue with the network's interconnect platform, which moves calls around the network.
In fact, over the course of 2017 EE customers experienced a number of network outages. For example, in April of last year many customers reported that they couldn't access 4G internet services and in May reports came in that users couldn't connect to either EE's 3G or 4G networks.
Frustrated customers
The latest outage has caused consternation among EE customers at a time when the company has announced it will be increasing its prices.
Many users took to Facebook and Twitter to vent their frustration, and a number of people also pointed out that the outage had caused a glitch with EE's data allowance system, sending text messages to users saying they had used up all of their monthly data allowance and understandably causing some alarm.
This problem was pointed out by Robert Armitage, who posted on the Down Detector website: "Used up my data when connected to wi-fi all night, didn't get the 80% used text, just all used. Can't log in to services. They tweet it's been fixed? It has not."
Responding to him, Down Detector user Toria Summers said: "I rang EE with the same problem and they said ignore 'used up all data' - it's a problem with the 3G/4G 'servers' and is in all probability incorrect, especially if you didn't receive a notice at 80% used up!"
Facebook user Astrid McGegchan asked EE: "Please also advise what happened with all the texts telling people they used up their data. Is that fixed?"
Initially EE responded to this user simply by saying that they had fixed the technical issue, but when pushed specifically about the data allowance problem, admitted that the technical issue "included online login and text alerts."
Although the problem is now all but fixed, for customers who are unhappy with the network outage and related issues, they can raise a complaint with EE using its formal complaints procedure.