From the end of March, EE will increase its prices for all pay monthly mobile and mobile broadband customers in line with current inflation figures.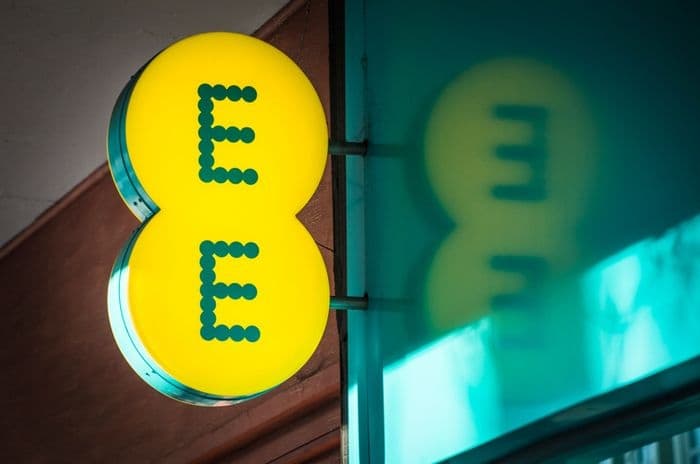 Credit: William Barton/Shutterstock.com
The change is coming about because mobile phone providers are allowed to increase their prices in line with the Retail Prices Index (RPI) once per year.
EE says that the average bill will increase by £0.85 per month, which works out at an extra £10.20 on a yearly bill. However, for customers on EE's more expensive monthly plans the annual increase is much more significant. For example, a customer that pays £64.99 a month will now pay an extra £2.66 a month on top of this, which works out at £31.92 a year.
The move has been justified by EE because it "reflects the increase in costs to run and invest in the service we provide," pointing to their heavy investment in a far-reaching 4G network, their UK-based call centres and the on-going launch of new benefits for customers.
Increase in is line with inflation
Ofcom rules allow telecoms companies to increase contract prices in line with inflation if the possibility for a rise is written in their terms and conditions, and EE's terms and conditions do include this caveat.
EE reviews its pricing for mobile customers every January when the Office for National Statistics (ONS) releases its monthly inflation figures.
Therefore, the 4.1% rise is based on the ONS's RPI figure for January 2018. The RPI amount is a representative monthly measure of the cost of a sample of goods and services that consumers purchase.
Anyone who joined EE or upgraded after March 2014 will be affected by the price increase. Unhappy customers who are out of contract can choose to leave without a penalty if they decide the price hike is too much, as long as they give 30 days' notice. But for customers who find themselves in the middle of a contract a penalty is payable if they decide to leave.
Alternatively, there's also the option for customers to upgrade their current plan to avoid the price hike for this year. For those who upgrade after February 7th EE will not apply the RPI increase until the next annual review in March 2019.
Others likely to follow
Unfortunately for customers of the other main mobile phone providers, O2, Vodafone and Three also increase their prices annually in line with the RPI.
O2 has already confirmed this week that it will increase prices for its pay monthly customers by 4%, which is the RPI figure for February, and that the increase will take effect from April.
Although no announcement has been made yet, from 2017 Vodafone has taken the RPI figure for March and applied it to customer contracts in April. As the March RPI figure is not yet available, Vodafone customers will have to wait until it's published to find out the exact percentage price rise that will be applied to their bills.
Three have yet to announce their price increase, but their website does state that for customers who took out contracts after May 2015 they will increase their monthly bills "by an amount up to" the January RPI figure and apply the increase in May. We know that the January figure is 4.1% so it's probably safe to assume that this will be the price increase facing Three customers from May of this year.
Mobile broadband customers face lack of alternatives
Although the price rise is bad news for all customers, rural customers that are signed up to EE's mobile broadband service are likely to be hit the hardest because of the lack of alternative options available to them.
As the vast majority of mobile broadband customers live in rural areas that aren't hooked up to fixed-line broadband, the ability to access a good home broadband connection through EE's 4G mobile network is a big positive.
The lack of viable alternatives for these customers to access broadband, short of waiting for years to be hooked up to the fixed-line broadband infrastructure, means they are much more likely to be stuck with the annual price rise. This is unlike EE's mobile phone customers, who can much more easily switch to another widely available provider and access the cheap deals that are available for new customers.
So, from March customers on EE's 200GB £60 per month 4G home broadband package will spend an extra £2.46 extra per month, or an extra £29.52 a year, for the privilege of having home broadband from EE's far-reaching 4G mobile network.