EE says that its new 4G antenna home broadband solution could connect up to 580,000 homes across the UK that would otherwise be unable to access superfast speeds.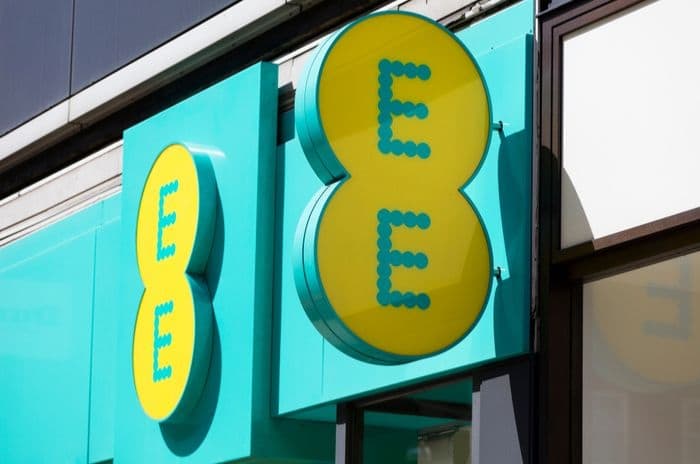 Credit: Ink Drop/Shutterstock.com
Using the power of EE's 4G network, which covers 90% of the UK's landmass and 99.6% of UK homes, rural customers can wirelessly access superfast speeds without waiting to be connected to traditional fixed-line broadband.
Customers can use EE's broadband line checker to assess whether fixed or 4G broadband is the best solution for them based on their location.
Max Taylor, Managing Director of Marketing at EE, said of the new offering: "As our network continues to expand into some of the most remote parts of the UK, we've seen the amazing impact that 4G connectivity can have on rural communities...ensuring thousands of families in rural areas across the UK could enjoy the benefits of superfast broadband inside their home for the very first time."
Rural broadband is an ongoing problem
Despite the fact that the Government has recently met it's target of providing broadband access to 95% of the UK population, covering the remaining 5% of the population - typically rural communities - is an ongoing problem.
Under its Universal Service Obligation the Government plans to roll out broadband speeds of at least 10Mbps to even the hardest to reach areas of the country by 2020.
As such, EE's announcement is likely to be welcomed as a step towards achieving this goal, particularly because EE is promising isolated customers superfast speeds that far exceed the Government's legal minimum of 10Mbps.
Also, although a lot of the planned coverage for the remaining 5% of the population will be provided through fixed broadband lines, the Government has said that a mix of technologies can be used to provide broadband to rural areas, such as EE's wireless 4G alternative.
EE originally tested its 4G broadband in the remote Northern Fells in Cumbria, and the reception has been very positive.
Mal Hilton, Chairman of Northern Fells Broadband heaped praise on EE, saying that the move has helped residents who "simply cannot and may never receive fibre connectivity", and was pleased that residents could now "function like everybody else in the UK."
EE is in a good position to offer this service because it has recently been expanding its mobile mast network as a partner in the Emergency Services Network. This is a partnership between the Government and private industry to replace the traditional radio communication system used by the emergency services with a 4G mobile system.
As the emergency services require a communication system that reaches all areas of the UK, EE has been working hard to provide network coverage in the most remote areas. This has meant that EE is in a strong position to pursue its own commercial interests in underserved rural areas.
Connecting communities wirelessly
To access the service customers need the EE 4GEE Home Router, which uses EE's 4G network signal to wirelessly provide home broadband, and can have an ample 32 devices connected to it at the same time.
The wireless signal is enhanced by the addition of an external antenna that's fitted to the outside of a customer's property by EE's installation team, facing the nearest EE mast. The antenna and the home router are connected by a cable, which helps to combat any loss of signal that could occur due to thick external walls.
There's no doubt that this option from EE provides a solid alternative for rural households who are waiting to be hooked up to traditional broadband infrastructure. However, there are a couple of issues that could be a deterrent for some people.
The first problem is that because the broadband is being offered through EE's 4G network it is being sold to customers in data allowance packages, unlike the 'unlimited' deals that are available through fixed-line broadband packages.
The most expensive package comes in at £60 for 200GB, which would probably be enough data for most households but could be problematic for those who have high data demands, like streaming lots of TV shows.
This could also prove to be prohibitively expensive for many customers, seeing as most fixed-line broadband packages come in at a lower monthly cost. There's also the fact that antenna installation is an additional one-off cost of £100.
As such, there's still some way to go before rural communities have acceptable broadband at a reasonable price. But EE's 4G wireless home broadband at least provides a working and even superfast alternative to those waiting to be connected to the fixed-line network.