FEELING pretty smug about your new 4G? Then stay clear of East London, where EE just switched on a 300Mb LTE service for a privileged few.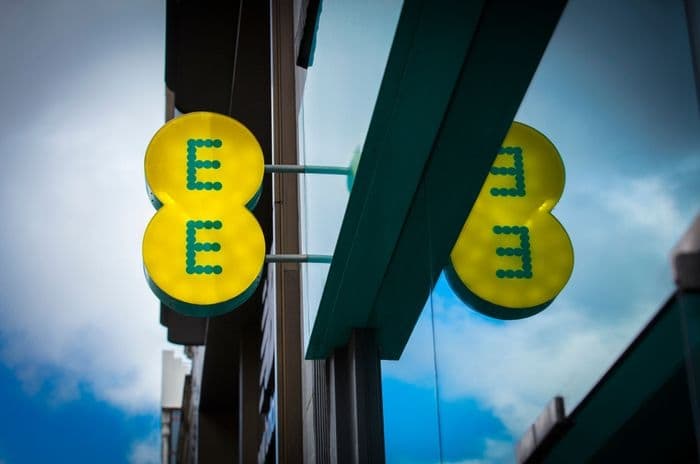 Credit: Electric Egg/Shutterstock.com
The first LTE Advanced mobile network in the UK is also the world's fastest, the network claims.
A recent RootMetrics report found that EE customers already boast the fastest mobile internet speeds in London on average.
Even so, the LTE Advanced network is up to 10 times faster than EE's standard 4G service and five times faster than its 'double 4G', which is now available in 20 towns and cities across the UK.
EE were the first network to offer 4G, swiftly followed by O2 and Vodafone, though neither have managed to catch up with EE's speeds yet.
Three are due to launch their 4G service next month.
Only for the Silicon Roundabout
The LTE Advanced mobile network is a trial service and will initially only cover London's glamorous City of Tech, also known as Silicon Roundabout.
It'll also only be available to 'handpicked' businesses in the area so it's no good going down to Shoreditch to try and piggyback on the network.
Companies will be testing the new connections via mobile broadband using a CAT6 Huawei router, the first of its kind.
It is able to tether up to 20 devices via a Wi-fi connection and will provide speeds as high as 200Mb.
The network is so fast that there isn't a single handset in the UK that can support it but dongles - also by Huawei - that can handle the connection are expected to be launched in mid-2014 and compatible handsets will come out later in the year.
LTE-A is only available to retail customers in Korea and Russia although, like the UK, the US and many other countries have got the network in testing.
EE plans to roll out the new service out across London throughout 2014.
Even more futuristic: 5G
Data usage is expected to rise significantly - as much as 750% - between now and 2015, as more people get online.
The EE LTE-Advanced network is another step in the right direction but it's not the only technology working towards a more connected Britain.
The University of Surrey announced this week that work on a 5G Innovation Centre will open on its campus by January 2015.
The 5G research centre received backing from a number of large organisations, including BT, EE, Vodafone, Samsung and the BBC.
In fact, Samsung have already laid claim to a 5G technology capable of reaching speeds of 1Gb, more than three times faster than EE's LTE-A network.
The centre will conduct research into 5G technology and test it across the campus to how it could work in real life.
Ofcom plans to reassign the 700MHz bands, which are currently used for Digital Terrestrial Television, to accommodate 5G.
Hopefully that won't mess with too many household's TV, as 4G has.
Filling white space
Elsewhere in the UK meanwhile, LTE trials are focusing on access rather than speeds.
BT have confirmed that their TV White Space trial in Cornwall will be extended into 2014.
The carrier has already done some trials in Cambridge and on the Isle of Bute, but now plans to test the technology further.
Over the next five years, BT say, the number of households in notspots or slow spots should be just 2-3%: using White Spaces even they could get coverage.
Isn't 4G enough?
LTE-A networks and eventually 5G networks will change the way businesses operate, networks claim.
For example, media companies will be able to swap a satellite truck and connection for a couple of 4G SIM cards.
Whether regular consumers will think the high speeds are worthwhile is another question.