EE customers can now add smart home products to their contracts and spread the cost interest-free.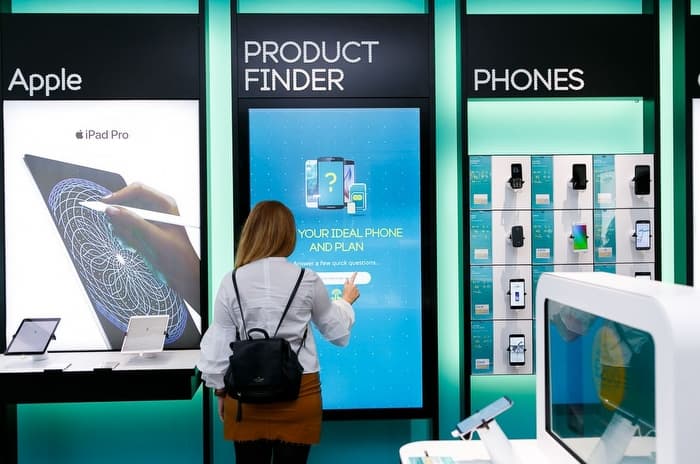 Source: EE
More and more households rely on smart technology in the home, such as smart thermostats, chargers and speakers. EE's latest announcement makes it the first UK network to tap into this growing field and make smart home solutions fully accessible to customers.
Having partnered with leading smart home providers, EE customers can choose from a wide range of smart products and add them to their new or existing EE smartphone contracts through Add to Plan. The cost of the added products can be spread over 11 months and is completely interest free.
The news comes shortly after EE announced that it would be increasing some of its out of bundle prices just three months after a 4.1% increase hit all EE pay monthly customers.
Strategic partnerships
In order to make the new smart home range as accessible as possible, EE has partnered with market leaders in smart home technology. Big names include Hive, Nest, Apple, Google and Samsung.
All products within smart ecosystems are also covered, including heating, lighting, audio, charging and security devices. Full a fully integrated smart home ecosystem, customers simply pick which smart products they want, add the cost to their EE contract and then control the devices with their EE smartphone.
Add to Plan prices vary depending on the product chosen. For example, to get an Apple HomePod customers need to pay £20 per month for 11 months, plus pay £99 upfront. A Google Home is a cheaper option at £10 per month for 11 months and just £19 upfront.
However, a lot of the available smart products can be paid for over the 11 month period without any extra upfront costs. For example, the Hive Active Heating System comes in at £22 a month and the Samsung VR collection is available for £26 a month - both with no upfront payment.
The new smart home range is available online, over the phone and in EE stores, with selected stores now featuring dedicated Smart Home sections.
In addition, customers that opt to add a smart product to their contract benefit from the EE Smart Home Help Team. Available for 12 months, this expert help can be accessed through a special support app. Customers can read helpful information on smart ecosystems and chat to advisors. They can even call for help through the app and use their phone camera to show an advisor the smart device they require help with.
This latest announcement from EE sets the company apart from its peers as it attempts to deliver fully integrated solutions to its customers. However, it should be noted that both Vodafone and O2 have recently started to offer some smart solutions to their customers.
Things to consider
Finally, before using the Add to Plan feature there are a few restrictions that EE customers should take note of.
First of all, the offer is only available to pay-monthly contract customers. Those on SIM-only contracts cannot add smart products to their plans. It's also only available to new customers that take out a 24-month contract and existing customers that are within the first 12 months of their contract. However, EE pay-monthly customers that can't benefit from Add to Plan can buy some of the available smart devices outright.
It's also worth noting that not all of the smart products on offer are available with every phone or plan. As such, new customers need to fully check which devices are compatible with their chosen smartphone before they decide to take out a contract.