Online delivery problems reveal unawareness of consumer rights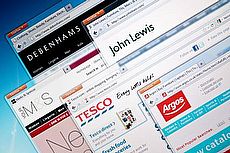 SHOPPERS will lose two and a half hours on online delivery problems this Christmas, according to new research from Citizens Advice.
Commenting on their latest "Consumer advice trends" report, the charity note that "people experienced 4.8 million delivery problems in 2015/16".
Not only that, but online shoppers also wasted 11.8 million hours trying to resolve these problems, which cost them a grand total of £148 million.
And while Citizens Advice have rightly used this news as an opportunity to remind customers of what they can do in case of online delivery problems, it underlines the stark need for the public to be systematically informed of their online shopping rights.
20% of all Christmas purchases
This is especially so when an increasing proportion of our shopping takes places online.
For example, it's estimated that 20% of all Christmas purchases will be made on the internet this year, equal to some £16.9 billion in spending.
This is a massive sum, yet as Citizens Advice's report makes clear, the British public seem to be surprisingly uninformed when it comes to an understanding of rights and responsibilities.
In this report, the charity writes that, more of than not, it receives complaints relating to four particular issues.
Difficulty getting through to the parcel company to find out where their parcel is
Not knowing who is responsible for sorting out the problem
Unexpected handling fees when receiving a parcel from outside EU
Confusion about getting compensation when parcels are lost or damaged
While each of these problems are different and have their own specific difficulties, Citizens Advice emphasise that, in each case, "it is the responsibility of retailers to sort out" any kind of failure relating to delivery.
Yet it appears as though many customers aren't aware of this, seeing as how the charity experienced a "60% spike" in people seeking help on December 18th 2015, as these people wanted to know what they could do to track down missing or late parcels.
Consumer Rights Act
Given this spike, Citizens Advice called on "businesses to uphold people's rights," with their CEO Gillian Guy adding that retailers "need to make sure they are upholding people's rights by looking into delivery problems themselves instead of passing customers onto the parcel companies".
However, while it's undoubtedly necessary that rights are upheld by online shops, it's clearly just as important that people are made more aware of their rights. Not least if they want to avoid spending more time than absolutely necessary on tracking down a wayward package.
In many respects, this was why the Government passed the 2015 Consumer Rights Act, which finally gave online shoppers the kinds of rights bricks-and-mortar shoppers have taken for granted for years.
For one, it states that if a retailer "doesn't do what was agreed at the beginning, or does so without reasonable care, we're entitled to ask them to put things right without fee, or ask for a refund.".
There are plenty of things families need and want to do at this time of year - but chasing deliveries shouldn't be one of them.
Gillian Guy, Citizens Advice
More specifically, it states that customers are entitled to demand a refund from a retailer if the product they've purchased doesn't arrive within 30 days or by an agreed date (i.e. if your choose next-day delivery).
More campaigns, more often
As such, it puts the onus on businesses with regards to delivery problems, and not on mail services or the customer. Yet despite its terms being perfectly clear, it appears as though the people it was designed to protect - the customers - aren't entirely aware of it.
This, at least, is what a survey taken at the time of its passage suggested, with 34% of people admitting to not having heard of it, and 69% admitting to not being entirely clear on the rights it provides.
While Citizens Advice themselves have attempted to rectify this lack of awareness via the National Consumer Week they helped to run from November 28th to December 2nd, these kinds of campaign are a little too few and far between to make a massive dent on the problem.
Indeed, as they revealed at the end of November, only 53% of people who'd bought a faulty electrical item asked for the refund or replacement they were entitled to, indicating that their knowledge of consumer rights hadn't particularly improved since the preceding year.
And ultimately, this is why more needs to be done to increase public awareness of consumer rights, because otherwise the endless cycle of Christmas delivery problems will continue robbing us of time and money for many years to come.
7 August 2017
Follow us or subscribe for FREE updates and special offers