Festive fraud warning as cost of online scams soar
SHOPPERS should prepare for record numbers of online scams this festive season, Action Fraud UK are warning.
Based on figures showing increases for the past two Christmases, the organisation say that the level of cyber crime will inevitably rise again this season.
Last Christmas, almost £16.5 million was lost to online fraudsters - a 42% increase on the Christmas of 2013.
Police National Coordinator for Economic Crime, Commander Chris Greany, says the figures suggest fraudsters are "taking every opportunity they can during the festive period".
Festive focus
It seems that we're at our most vulnerable when we're caught up in the coordinated shopping frenzies surrounding Christmas.
As they're designed to encourage impulse buying, it's perhaps not surprising that we tend to be less cautious when we spot what looks like a good bargain on such days.
Action Fraud say that scammers typically begin to target people on a wider scale come Black Friday, which this year falls in just a few days' time - though many retailers have already launched their limited availability offers.
Action Fraud say 221 people reported falling victim to a scam last Black Friday, and a further 205 reported fraud the following Monday - known as Cyber Monday, for its swathe of online deals.
Scammers also try to take advantage of those engaged in last minute panic buying. Some 220 people reported they'd been caught out by fraudsters between December 20th and 23rd last year.
Taking a step back
It's difficult to keep our heads as the pressure to find great presents without spending too much increases.
Nevertheless it's worth remembering that not every "deal" out there is good value, with Mr Greany advising that "if something looks like it is a great bargain it's probably poor quality, fake or doesn't even exist."
The most common scam includes mobile phones: fraudsters advertise having the latest models for bargain bin prices.
Action Fraud say that those who pay for the phones typically never receive them.
Shoppers have also reported being defrauded when trying to buy clothing, gaming consoles, and furniture.
Big ticket items
More recently, there's been an increase in the number of fake tickets being sold for music and sports events.
There were warnings that scams could well increase ahead of the Rugby World Cup - and indeed, Action fraud say people have lost more than £1.2 million to ticket fraud in the last six months, with the average loss costing each person £444.
The National Trading Standards (NTS) eCrime Team have warned people to be particularly careful over the Christmas period, whether they're buying tickets as gifts or for family entertainment.
Staying safe
Nevertheless, it's relatively easy to stay safe online. We've detailed guides to communicating or sharing personal information, but following some very simple steps can radically help improve our security.
As a first step, Tony Neate, CEO of Get Safe Online, suggests looking at customer reviews, "which often act as a good touch point for safe online shopping".
Even then, it pays to exercise caution: some sites might have good reviews, but turn out to be fraudulent. This was the case with the ticketing site Circle Tickets, which was shut down by police.
A site's payment page is normally a good indicator of the page's veracity. Look for the padlock image in the address bar, and check that the address begins with https:// (the "s" means "secure").
Detective Chief Inspector Andy Fyfe, of City of London Police and Action Fraud, says that "when it comes to making a purchase always use a payment - ideally credit - card rather than transferring money to a different account".
Using a credit card means that money can usually be recovered if fraud takes place, which isn't the case when making bank transfers to a personal account.
Mr. Fyfe also recommends logging out of the site once the payment has been made - particularly when buying from a mobile device.
Finally, it's great that we can shop on the go using our mobiles, but it's wise to only make purchases over secure networks. The free wi-fi in the local coffee shop might be highly convenient, but it could result in our payment details being intercepted.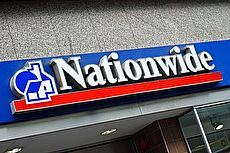 16 November 2017
13 November 2017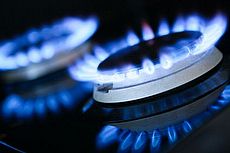 8 November 2017
Follow us or subscribe for FREE updates and special offers