The retirement prize draw: would you save like this?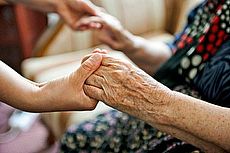 THE UK is distinctly lacking in retirement savings.
Could a 'retirement prize draw', in the form of Personal Care Savings Bonds (PCSBs) persuade people to save?
A group of academics working with the International Longevity Centre think tank, full report here [pdf], think so and presented their idea to peers last month.
Social care bonds
According to LV's 2013 State of Retirement report, 27% of Britons aged over 50 are set to retire only on the state pension. That is, they have no private savings.
Of those that have some savings, many worry that they'll be inadequate.
75% of those surveyed by LV were worried about the negative effect of the rising cost of food and utilities, for example.
The Care Act will introduce measures to stem the care crisis, including a £72,000 cap on care costs from 2016, but, even so, many are expected to enter retirement with inadequate savings in the years to come.
How they work
These savings bonds aren't pensions, nor are they intended as replacements for pensions. They're specifically meant for funding care in later life.
The money that is saved will only be available to account holders either when they need it for later life care or after they die.
Those advocating this solution suggest that the trigger could be entitlement to attendance allowance or an assessment under the Fair Access to Care (FAC) guidelines.
A little encouragement
To inspire people to save, the accounts would offer cash prizes for savers, similarly to premium bonds.
Like premium bonds, each account would have a nominal £1 value and prizes would be awarded through a prize draw every month.
Prize winners could choose to keep the cash or re-invest it.
70 would be the peak age for winning prizes, underlining the long term aspect of the saving accounts.
To ensure that the savings retain their value, interest on the account would need to match inflation. The prize money would be tax free.
For who?
It's worth noting at this point that PSCBs aren't being suggested as a solution that would suit everyone.
They have been designed with those on a modest income and with fairly low levels of assets in mind.
Those with low income but assets could get money from equity release, for example, and these accounts are certainly not going to be of interest to those wealthy enough to self fund, nor are they intended to be.
To put it another way, in most cases where these bonds would be appropriate, they would be a supplement to state aid.
Would you save like this?
The key question, then, especially if you fit the description above is: would you save like this?
Incentive enough?
Premium bonds have proved fairly popular, though the chance element probably puts off as many people as it attracts.
With PSCBs, however, savers would get that chance element in addition to some interest which, as we've mentioned, is necessary to reassure account holders that saving over such a long time will be worthwhile.
Lack of flexibility
On the other hand, account holders are being asked to make a significant commitment in return for those benefits.
One of the challenges with saving for any kind of care is that we don't know how long we'll need it for, or even whether we'll need it, it's kind of an intangible.
In addition, the way that the savings interact with state aid could lead to those that proactively saved actually paying more for care and having less 'disposable' income.
Assets under £17,500 - free care from the state, so the cash in the bond could be used for additional costs (like food, which isn't covered).
£17,500 - £118,000 in assets - subsidised care from the state so the bond would probably be used mainly to pay for care costs.
£118,000+ initially - no state aid so the account holder could use the bond to pay (although as we noted above, people in this category aren't the intended account holders in any case).
If there's no need for social care, the money would be available to account holder's relatives after their death.
Alternatives
In that final sense these bonds seem far preferable to insurance: if you die without using insurance for care your relatives don't get anything.
PSCBs are also much cheaper than the insurance products out there.
Making PSCBs a reality
Right now PSCBs are just an idea albeit an important one with the backing of a major think tank.
For them to be made a reality they'd have to catch on in Government. Watch this space.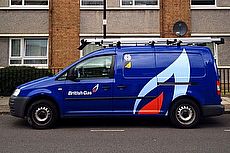 21 November 2017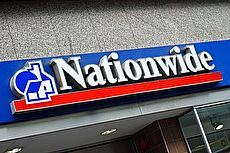 16 November 2017
13 November 2017
Follow us or subscribe for FREE updates and special offers