Customers urged to vote for card protection redress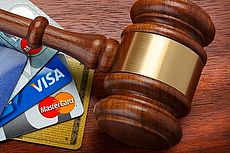 AROUND two million people who bought card protection insurance plans are being urged by the Financial Conduct Authority (FCA) to vote for compensation.
The proposed redress concerns card protection insurance bought or renewed between January 2005 and August 2013.
The insurance was sold to cover losses should cards be stolen. But the FCA has confirmed that people "did not need" this cover, as banks and card issuers are already liable to pay out.
Those affected will be asked to vote in April or May on whether a compensation scheme should go ahead. If approved, people who bought the cover would be entitled to a refund of anything they've paid since January 2005, plus 8% interest.
Urged to vote
The card protection in question is from Affinion International Limited. It was also sold by 11 banks and credit card issuers, under the following names: Sentinel (including Sentinel Gold, Protection and Excel) or Safe and Secure Plus.
Card protection redress: banks involved
AIB Group (UK) Plc trading as First Trust Bank in Northern Ireland and Allied Irish
Bank (GB) in Great Britain
Barclays Bank Plc
Capital One (Europe) Plc
Clydesdale Bank PLC
HSBC Bank Plc
Lloyds Bank Plc
Northern Bank Limited trading as Danske Bank
Santander UK Plc
Tesco Personal Finance plc
The Co-operative Bank Plc
The Royal Bank of Scotland Plc
Before any compensation process can begin, a legal process called a "scheme of arrangement" must be followed, requiring multiple steps in order to be approved.
People affected will receive a letter from a group called "AI Scheme Limited", a company set up to promote and deliver the scheme. This will be followed by an invitation to vote in April or May.
For the proposal to go ahead requires a majority vote of 75% in favour, plus the approval of the High Court.
Claiming compensation
If this requirement is satisfied, all those who bought policies will be contacted during July and August to ask if they want to be considered for compensation. To claim, they must complete and return the provided form within seven months.
People who vote against the scheme will still be eligible to claim.
Anyone making a claim will have that card protection programme automatically cancelled, regardless of whether compensation is approved.
As mentioned, people will be entitled to a refund of any charges they've paid since January 2005, plus 8% interest; the average annual cost of such cover was £25.
Anyone who thinks they might be affected should note that anything they've claimed through the card protection will be deducted from any compensation they're due.
Additionally, people who have card security as a benefit within a packaged bank account won't be eligible for compensation.
If the scheme doesn't proceed, complaints may still be referred to the Financial Ombudsman Service (FOS).
PPI and CCP
This story is reminiscent of past mis-selling scandals, notably Card Protection Plan Limited (CPP) ID theft insurance, and Payment Protection Insurance (PPI).
In November 2012, CPP was fined £14.5 million by the Financial Services Authority (FSA), and found to owe £1.3 billion of compensation to people mis-sold insurance.
Similar to the Affinion card protection insurance, CPP sold insurance for services already covered for free.
Unlike during the CPP and PPI scandals, banks involved in this compensation effort have entered into the scheme voluntarily - a move which is being viewed as a positive step toward regaining trust.
However, they're all taking part without any admission of liability and, in contrast to the situation surrounding PPI and CCP mis-selling, the FCA has not carried out an investigation.
One important lesson to learn from these previous mis-selling scandals is to watch out for scams.
Following the PPI mis-selling, scammers were eager to cash in on unsuspecting people by charging for claiming PPI compensation.
Bear in mind, therefore, that it'll be free to make a claim, and it won't be necessary to pay any third parties to look into your case.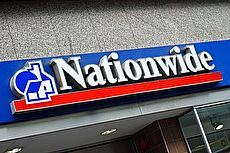 16 November 2017
13 November 2017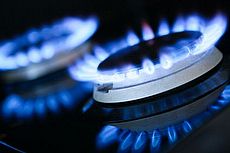 8 November 2017
Follow us or subscribe for FREE updates and special offers