Sky and BT have agreed terms which will allow BT Vision customers to access Sky Sports.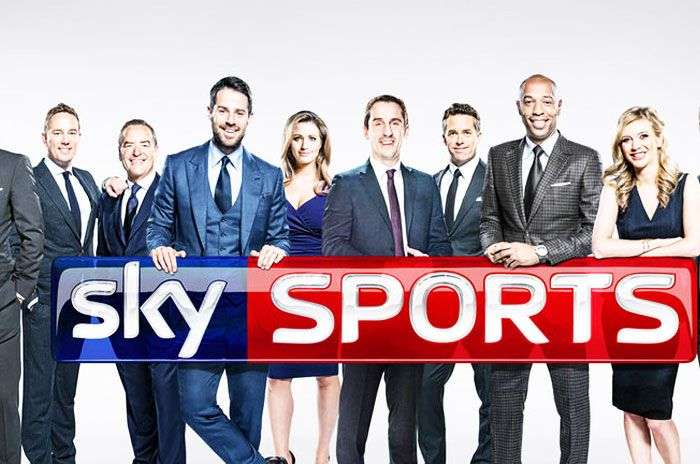 © Sky
BT TV customers will be able to sign up to receive Sky Sports 1 & 2 from July and the channels will go live in August.
Ofcom force Sky's hand
BT have long sought to make their service more attractive to sports fans, a demographic far more willing than most to pay out for TV packages.
But they have been hampered by Sky's exclusive hold on Sky Sports services.
Alongside cable TV provider Virgin Media and the standalone pay TV leader TopUp TV, BT have long argued that Sky's grasp on the service gives them an unfair position in the market.
Earlier this year, Ofcom agreed.
"Sky exploits... market power [the exclusive right to show Sky Sports] by restricting the distribution of its premium channels to rival pay TV providers.
"This prevents fair and effective competition, reduces consumer choice and holds back innovation and investment by Sky's rivals," said the communications regulator at the end of March.
The watchdog ruled that other pay TV providers must be able to show the service, at a wholesale price not controlled by Sky.
In practice that will mean an average price reduction of 23.4%, from £13.88 to £10.63 a month, for every subscriber.
Ofcom has not set a wholesale price for HD channels "to help to promote future innovation".
However, the regulator did say that it expects Sky to provide High Definition to competitors, alongside standard quality channel options "on fair, reasonable and non-discriminatory terms".
It is likely that Sky will mount a legal challenge against the ruling and sporting bodies, who have long benefited from a strong bargaining position in the form of high rights revenues, are likely to join them.
Boost for BT Vision... and Patterson
"We are delighted to have reached this milestone, which means that we can be certain of offering Sky Sports 1 and Sky Sports 2 to our customers before the football season kicks off," Gavin Patterson Chief Executive of BT Retail said today.
"We know our customers will be keen to sign up for the two channels."
The news is also a personal victory for Patterson, an ardent Liverpool fan who has previously expressed frustration at having to subscribe to his rival's satellite service to keep on top of matches.
In an interview with The Telegraph a few months ago which made much of the executive's football allegiances Patterson made it clear that he was aiming to wrest control from Sky.
"The case is crystal clear - the customer benefits if they get more choice," he said.
The prices of the new channels haven't yet been released but that passion, and the fact that BT have previously described their planned pricing strategy as "very, very sharp", means we'll expect fireworks when the deals are finally announced.
However, there's no doubt that Sky will be planning fireworks of their own; the title of cheapest Sky Sports provider is still very much up for grabs.
Sky and BT fight continues
The rivalry between the Sky and BT TV services has been intense ever since BT Vision launched in 2006 but, as far as TV goes, it has largely been a war of words.
Somehow BT's service never really managed to get off the ground.
At launch, the provider promised "hundreds of thousands" of BT Vision customers by the end of 2007 and "two to three million" in the years thereafter.
In fact, though, by the end of 2007 just 60,000 households had signed up to the Vision service.
By the end of 2009 the service had signed up just over 450,000 customers, still pretty far off that million mark.
"We have not yet found the best way of explaining what the benefits are to consumers and what BT Vision stands for," BT Vision's CEO, Marc Watson said at the time.
Hopefully selling Sky Sports will make it a bit more obvious.
Read more on BT TV and BT broadband.