BT are set to inject £1.5bn into upgrading their broadband network, it was announced today.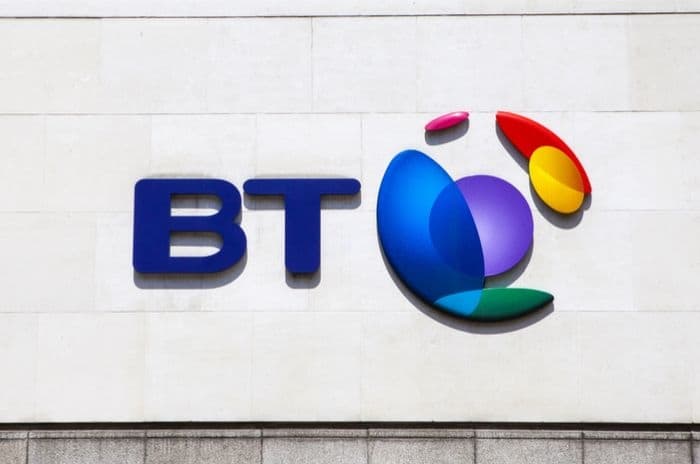 Credit: chrisdorney/Shutterstock.com
BT plan to roll out a network to 10 million homes by 2012.
At that point, the network will be made available on a wholesale basis so that other operators can resell 'superfast' 40Mb - 100Mb services, just as is the case with ADSL today.
BT Chief Executive Ian Livingston said, "This is an important step and will allow the market to develop the next generation of the UK's broadband infrastructure, which is so critical to the UK's future as a knowledge based economy."
"The stage is now set for a wide variety of players, of all different shapes and sizes, to do their bit in providing consumers with a choice for superfast and innovative services. Now it's all about delivery."
Eyes on Virgin Media
Among that "wide variety of players", BT hope, will be Virgin Media.
Their fibre optic (cable) network is currently closed to competing firms but Ofcom may eventually rule that Virgin Media must share their network too.
By the end of the year, Virgin Media will be offering broadband speeds of 50Mb across its entire fibre optic network which covers access for 50% of the population.
BT's plans are set to break that monopoly on the fibre optic market.
They're also hoping they could break Virgin's sole access to the largest existing fibre network.
Digital Britain
But if the prospect of BT upgrading its network will set Virgin Media on edge there is one group of people that'll be celebrating: politicians.
The network upgrade is in keeping with the Government's aim of delivering universal broadband across the UK by 2012.
The interim Digital Britain Report, drawn up by Lord Carter, aims to have in place a universal broadband service that delivers 2Mb by 2012.
Such low speeds seem paltry in comparison to fibre's potential but analysts have argued that setting the bar low at 2Mb will create a solid base from which to build better infrastructure and avoid excluding the most rural areas altogether.
Tim Johnson, Chief Analyst at broadband think tank Point Topic, is one such advocate.
"We believe that investing to deliver 2Mb could provide the platform for full next generation broadband in areas where it wouldn't otherwise happen for many years," he said.
Indeed, Point Topic research highlights the huge urban/rural divide in broadband availability.
According to their figures, for example, over 90% of households in Swindon have broadband and about 99% of them can get reasonable speeds.
Deep in the Pennines in Teesdale, on the other hand, only 25% of households have broadband and, of those, just 60% are actually able to get that 2Mb minimum.
It seems, then, that the target of 2Mb by 2012 is realistic and one that needs to be met to engender the economic growth that broadband can stimulate.
Digital Britain?
However, there are dissenting voices.
Many maintain that 2Mb is simply not enough to enable Britain to compete with the digital landscape of California or emerging markets in the East.
What's the point of upgrading millions to a basic level ADSL service, they say, when you'll then have to upgrade them all again a few years later to catch up with urban areas enjoying fibre speeds?
On that basis, an increasingly vocal lobby seem unlikely to stop campaigning for fibre in their areas.
£1.5bn is a lot of money but it won't stretch that far.