Broadband adverts mislead customers about prices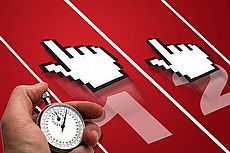 BROADBAND "teaser deals" are misleading customers and can cost them up to six and a half times more per month than they might expect, Citizens Advice say.
The charity looked at the adverts of six of the biggest national broadband providers in mid-July, then worked out what the deals would actually cost per month.
They say that "hidden" charges like line rental, connection fees and delivery costs mean actual average monthly costs are more than three times the advertised price.
They cite one example where fibre broadband was advertised at £9.95 a month, but that over the course of the contract a customer would pay £465 more than they might expect from that ad.
How much, for how long?
This isn't a new issue. At the end of last year, Citizens Advice took the big four ISPs to task for a previous round of what they said were misleading adverts.
Previously, complaints about broadband adverts focused on the speeds being advertised.
But speeds have improved and prices genuinely have come down, pushing providers to appear as competitive and attractive as possible with introductory deals and incentives.
The problem as Citizens Advice see it is that the packages are being promoted so that it's easy to overlook the other costs involved, or the length of the contracts people are committing to.
For example, some introductory offers last the length of the minimum contract, but others last for just six months, or for the first 12 months of an 18-month contract.
A good rule of thumb used to be that if a provider is selling fibre broadband, that'll require an 18-month commitment, while standard broadband contracts are a year long.
But this year TalkTalk made all their contracts - fibre or not - 18 months long; Plusnet sometimes sell their standard broadband with a 12 month contract and sometimes with an 18-month commitment, depending on the offer they're running.
Sky and BT, on the other hand, both sell some of their fibre products using 12-month contracts.
Unavoidable costs
Another bugbear for Citizens Advice is the matter of line rental.
Spreading installation or connection fees over the course of the contact, line rental of at least £16 is often the most expensive additional cost.
Most of us know we need to think about the extra cost of line rental, but even then it's not always clear how much it is.
For example, EE's website advertises standard broadband for as little as £2.95 a month when on special offer to £9.95 when not, "plus line rental of £13.75 a month**".
Browsers need to scroll to the very bottom of the page to find the note connected with those double asterisks.
That's where they'll find out that the usual monthly line rental is £16.40, and it's only the equivalent of £13.75 a month for those who pay £165 for 12 months line rental upfront.
We don't want to pick on EE, but they're also the ISP Citizens Advice used for the examples given in the introduction, regarding the comparative monthly cost of their standard broadband and the overall cost of their fibre.
Theirs was the advert offering fibre broadband for just £9.95 a month - for six months, when taken on an 18-month contract. After the first six months the price rose to £19.95 a month.
Adding in line rental at £16.40 a month, plus a £50 fibre connection fee, brings the total cost of the package over the length of the contract to £644.30, or the equivalent of £35.79 a month.
Both good and bad
It's actually cheaper to sign up to another of the deals Citizens Advice took issue with, Virgin's 50Mb plus phone service.
This was advertised at £5 a month for 12 months - with the small print advising customers that the price would increase to £17.50 a month after that for the last six months of the contract - and that line rental of £16.99 would apply every month.
Virgin also charge a connection fee of £49.99 to all new customers.
Even so, over the course of the contract, that still costs less than EE charge: £520.81, or just under £29 a month.
Being able to offer broadband without a phone line does mean Virgin get a little praise for the "all in" clarity of their 50Mb standalone fibre broadband.
But not good enough
But even so the ISP got their knuckles rapped by the Advertising Standards Agency (ASA) this week for not making it clear that they use variable tariffs - meaning they can and will change basic subscription costs mid-contract.
The complaints the ASA acted on were from customers who said that when they had signed up they'd been told they would pay a special rate for so long, then another set rate after that time - but Virgin changed the non-promotional rate after they'd signed up.
The ASA say it wasn't made clear enough by Virgin that the non-promotional price wasn't fixed, and could well be different when the promotional period ended.
Under Ofcom rules, any ISP putting up core subscription prices has to tell those in contract who will be affected, and give them 30 days to leave without penalty.
And it's reasonable to assume that unless we're told outright that the non-promotional price may be different by the time it applies, signing will lock us in to the quoted price.
But because Virgin didn't make it clear enough that those quoted prices could change, customers were misled.
They've been told they can't run the offending adverts again, and that they must make it much clearer that they use variable contracts - which means they should no longer suggest that the non-promotional price quoted in their adverts is fixed.
Citizens Advice, meanwhile, is calling on all broadband providers to be much clearer about how much their deals actually cost, and for the ASA to bring in new rules holding them to that.
In the meantime, anyone who wants to see how much a broadband package will cost in total per month - and how long a deal will last, plus any connection fees - could do a lot worse than looking at our comparison tables here.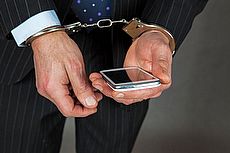 23 November 2017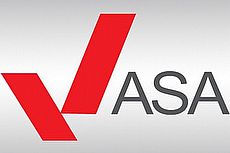 23 November 2017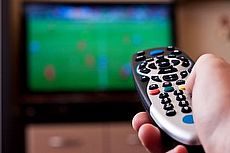 15 November 2017
Follow us or subscribe for FREE updates and special offers