Boxing fans hit by disappearing Sky Sports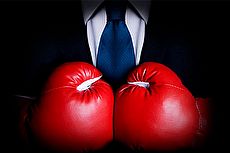 ©iStock.com/iodrakon
SKY Sports' day of free coverage yesterday ended in disappointment for boxing fans.
Sky, TalkTalk and Virgin Media subscribers got free access to all seven Sky Sports channels on the first day of the Premier League from six in the morning until, in theory, six am on Sunday, scheduling that should have allowed boxing fans to see British contender Kell Brook face IBF World Champion Shawn Porter.
Sky Sports is free today, until 6am tomorrow, so you can all watch @SpecialKBrook fight for his world title in the early hours!!

- @SkySportsBoxing August 16 2014
But when boxing fans tuned in to see the Sheffield challenger they found that Sky had already pulled the plug on their free sports.
Knocked out
If there's one group of a fans you don't want to make angry, it's boxing fans.
Luckily for us, though, some of them took some time out from their Hulk-like rage to post about their disappointment on social media.
Put me in a ring right now with a @virginmedia boss and I'd make Kell Brook look like a whimp. I'm friggin raging. #FalsePromises

- @uptheblades August 17 2014
It probably didn't ease their pain that it was, by all accounts, a great fight. Brook become the new World Welterweight Champion with two judges putting him ahead of Porter and one scoring the fight as a draw.
Well done @virginmedia @SkySports getting thousands of people to stay up for #PorterBrook then turning the free sky sports off 2 hours early

- @chuffed1985 August 17 2014
It also didn't help that the pay TV providers didn't, and don't, seem to know what went wrong. Virgin Media said they were "looking into it" but, unsurprisingly, there was very little actual support available in the early hours of Sunday morning so boxing fans had to lump going without the fight they'd planned to see.
Free on Saturday (just Saturday)
Boxing fans aren't the only ones who have been left feeling disappointed by the Sky Sports offer.
A lot of people seem to be under the impression that the celebratory free coverage will last for the whole weekend.
That's not the case, it was just Saturday, but Sky should probably expect to hear from some disgruntled sports fans who think otherwise throughout today.
The misconception probably arose from a combination of the rumour mill and wishful thinking.
Newcastle are playing Man City and Liverpool go up against Southampton today so it would be a good day to get the Sky Sports channels free of charge.
That's not to say that yesterday was a bad day to get free, though.
The first day of 2014/15 Premier League saw Arsenal take on Crystal Palace and in the Sky Bet Championship with Leeds went up against Middlesbrough.
Cricket fans could also see the fifth Test between England and India Sky Bet and rugby union fans could watch Australia play New Zealand.
Pushing for sign ups
Sky are hoping that a sneak peak at all their sports channels will push fans into signing up.
The satellite giant has it's own fighting to do, against rival BT.
You may have noticed that BT TV customers didn't get a free day of Sky Sports yesterday and they've only just found out that they'll be able to get the new Sky Sports channel, 5, which shows Champions League matches between non UK teams.
BT customers got access to Sky Sports in 2010 but still can't watch it on the provider's premium YouView platform as the result of a long running dispute.
BT recently signed Paul Scholes to their presenting team, the latest in a long line of celebrity appointments designed to rival Sky.
In terms of actual rights, though, BT Sport is still way behind Sky Sports.
BT now have 38 live Premier League matches a season, 18 of which are first picks. That sounds good as long as you forget that Sky have 116 matches a season and that 49 of the top 50 most viewed matches were on their channels last season.
No wonder they're so confident in their coverage that they can give it away free for a day.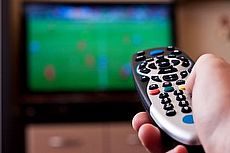 15 November 2017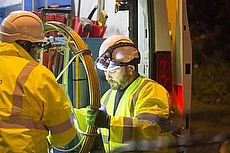 10 November 2017
9 November 2017
Follow us or subscribe for FREE updates and special offers