Virgin Media launch Sky TV season ticket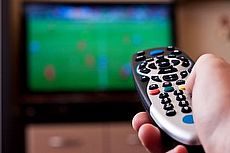 VIRGIN MEDIA have launched a Sky Sports 'season ticket' that's £120 cheaper than paying every month.
The pay upfront deal, a first for pay TV, gives customers access to Sky Sports 1 to 5, Sky Sports F1, BT Sport, ESPN and Eurosport for the ten months of the Premier League for £150.
The same package of sports channels with Virgin Media costs £27.25, or £272.50 over ten months, so this is a significant saving of about £120.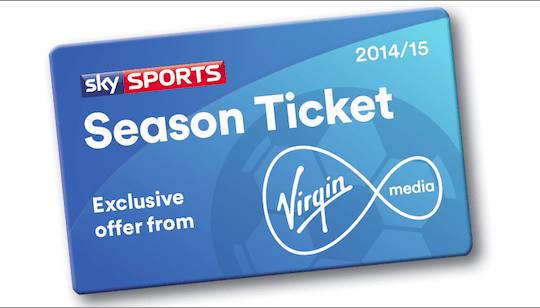 SOURCE: Virgin Media.
The deal is also, of course, yet another salvo in the ongoing sports channel war between the big four pay TV providers.
Virgin Media are including Sky Sports 5, which isn't available on BT, in this bundle, for example.
It's also a last ditch effort to secure TV customers before Sky prices go up in September.
The catch
Inevitably, however, there is a catch to this deal.
The season ticket is only available to new or existing Virgin Media customers who take the provider's Big Bang or Big Kahuna bundles.
Big Bang includes up to 100Mb broadband, TV M+ with 130 channels and Virgin Media home phone with inclusive weekend calls. Big Kahuna is £10 more a month for better broadband, 150Mb, and TV, XL with 230 channels.
In other words, this is a good deal for households that would pay for high speed broadband and pay TV channels in any case.
But it might actually end up being more expensive for those lured into upgrading to services they don't really need to get the discount, especially compared to deals from other providers.
Sky Sports war
Indeed, Sky Sports deals, and especially phone, broadband and TV bundles that include sports channels, have never been so competitive.
For example, Sky Sports 5, which was launched last month, is showing almost 600 live European football matches, though no UK matches, in its first year and seems to have been created solely to compete with BT.
BT have secured exclusive coverage of the Champions League and Europa League from 2015 to 2018 but can only show Sky Sports 1 and 2, and then not on their premium TV platform YouView.
This competitiveness is also making the big providers more interconnected than ever.
Many Virgin Media and BT customers will see their monthly prices increase in September when Sky will increase a number of their prices.
Sky price rises
Almost all Sky deals will increase by either 50p, £1 or £2.50 from September 1st for existing customers.
New customers can already see the increased prices on Sky's website and ours.
The only deal that won't get more expensive is the Sky entry level TV bundle, Original. Sky Sports will increase by the largest amount, £2.50 a month.
Here's a quick summary of how bundle costs will change.
| Bundle | Old price | New price |
| --- | --- | --- |
| Broadband and line rental | No change | - |
| Variety TV | £27 | £28 |
| Family TV | £32 | £33 |
| Sky Sports | £22 | £24.50 |
| Sky Movies | £16 | £16.50 |
As a result of these changes, the cost of Sky Sports on Virgin Media prices will also go up, by £2 a month.
The price of the channels with BT and TalkTalk are expected to rise too, though neither have announced how exactly the hike will be passed on to customers yet.
All in all, Virgin Media's season ticket deal is extremely timely.
After Sky prices increase, customers that have taken the pay upfront deal will be saving about 50% of the cost of a Sky collection subscription, rather than about 40%, as is the case when the deal is compared with current prices.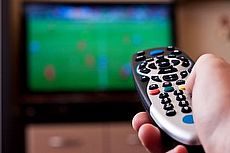 15 November 2017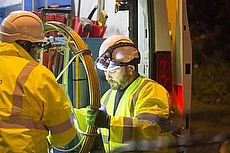 10 November 2017
9 November 2017
Follow us or subscribe for FREE updates and special offers