160 Blockbuster stores will close over the coming weeks as the DVD rental firm brings in administrators Deloitte in an effort to survive.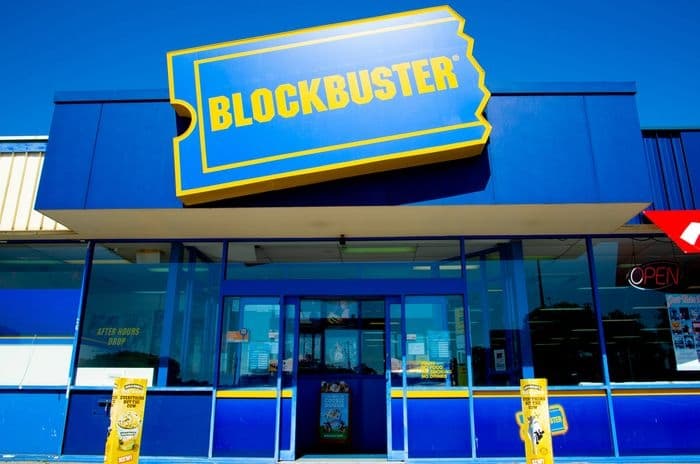 Credit: Adwo/Shutterstock.com
But, in a morsel of good news for customers, gift cards will remain valid and Blockbuster by post will continue to operate, though its long term future remains in doubt.
What now?
This is undoubtedly a difficult time for the company and its staff but much of Blockbuster's business will remain open and continue to trade as normal.
Online rental to stay open
Blockbuster by post, the firm's online DVD rental business will "continue to operate as normal" for existing customers although it is not accepting new customers at this time.
It is possible that this part of the business remains profitable, or potentially profitable, and will be kept running, though Blockbuster have not responded to our requests for comment.
Notice before store closures
Unlike other recently closed chains, administrators have said that gift cards or credit gained via the Blockbuster Trade in scheme will remain valid and can be used toward purchases.
There was a public outcry when HMV said it would not honour gift cards after entering administration, despite selling millions of pounds worth of certificates in the run up to Christmas.
Find out more about problems with vouchers in this article.
Customers will also be notified in advance of store closures so that they have time to return any outstanding rentals.
They should be pretty easy to spot as the firm will run closing down promotions at the stores that are set to shut.
The administrators refused to rule out further closures, however, saying that they "will continue to review the profitability of the company's portfolio."
"The store closure plan is an inevitable consequence of having to restructure the Company to a profitable core which is capable of being sold," Manning said.
In addition to the 31 store closures already planned, a further 129 stores will soon be shutting their doors.
The decision leaves around 900 staff facing redundancy although the closures will not be immediate.
Trail of trouble
Blockbuster have faced an increasingly competitive rental market in recent years.
On the high street, cheap DVDs have eaten away at the savings available to renters; by post, Lovefilm have dominated and, of course, the rise of streaming and downloads has threatened physical DVDs in general.
Digital future
Blockbuster is one of four major players in the UKs DVD rental market.
It has faced tough competition at every stage of the rollercoaster ride of evolution in the sector over the last decade - from stores to by post - but dropped out when it came to streaming, a market which is now dominated by Netflix and Lovefilm.
Blockbuster announced that they would be launching a streaming service in the UK last year.
It failed to materialise, however, probably as a result of the firm's financial troubles.
An online offering of DVD rental and streaming seems like the way forward for the UK company but whether that is achievable in its current form is in doubt.
"In recent years Blockbuster has faced increased competition from internet based providers along with the shift to digital streaming of movies and games... we are working closely with suppliers and employees to ensure the business has the best possible platform to secure a sale," administrators said.
In the US, the company went more or less exactly down that route.
It was bought by Dish Networks and now offers a beefed up online service with on demand available alongside the DVD rental business.
Following their US parent
For many, Blockbuster UK's demise will seem an inevitable fate after Blockbuster US filed for bankruptcy in September 2010.
While that undoubtedly damaged the brand, however, there were no visible signs of panic among management when Blockbuster Inc. filed for bankruptcy protection under the weight of enormous debts.
"Blockbuster UK is a separate legal entity, which is well run and in a healthy financial condition with solid equity and no debt beyond normal accounts payable," Martin Higgins managing director for Blockbuster told us at the time.
Since then, it appears things have gone downhill for the rental firm.
Indeed, it's striking to us, looking at the coverage over the past few days, how far the firm has fallen out of public consciousness.
A Guardian article

analysing the firm's problems notes that it "failed to adapt to changing times, to offer DVDs by post and downloads," even though the by post service has long been a key part of the business.
Just as in the US, Blockbuster failed not only by staying stubbornly behind the curve but in unconsciously cultivating a public perception that they were falling even further back, into obsolescence.