Gift vouchers: perfect presents or potential pitfall?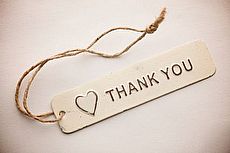 Many people prefer buying gift vouchers or cards to giving cash or presents for birthdays or at Christmas.
It's convenient, more secure than putting cash in the post and cleverly skirts the risk of buying something that will end up discarded along with the Christmas tree or birthday candles.
But do vouchers really make such perfect presents?
Nightmare on the high street
Gift cards tied to a business that gets into financial difficulty are at risk of being temporarily suspended by administrators or worse, declared invalid.
The problem is particularly acute when large retailers get into trouble. An estimated £10 million worth of vouchers were left worthless after Woolworths entered administration in 2008. While hundreds of gift cards totalling £3,700 were cancelled when menswear retailer Austin Reed fell into administration in 2016.
In this scenario it seems gift vouchers really won't be worth the paper they are printed on and top-up gift cards will only be useful for removing frost from the car's windscreen.
When a retailer goes into administration, holders of gift vouchers are classed as "unsecured creditors" and normally told to join the back of a long queue, the front of which they may never end up reaching.
Got risky gift cards?
For those who've already purchased gift vouchers from a retailer who is in financial trouble, the best way of protecting against any potential loss is to spend them as soon as possible.
An alternative is to steer clear of retailers who are making the front pages of the business section for all the wrong reasons.
Expiration dates
Most gift vouchers and electronic gift cards have expiration dates, and it has been reported that retailers make as much as £300 million every year from expired gift vouchers.
While it may seem unfair that a company can take your cash, give you a gift voucher in return but then take it back again if it isn't used within a specified time, this is the manner in which nearly all gift card and voucher schemes operate.
To avoid getting caught out, holders should make themselves aware of the exact expiry date on their card or voucher.
Although validity dates vary between stores, Choose conducted a quick poll of some major high street brands and it seems that most stores offer 24 months validity for gift cards from the date of purchase or most recent transaction.
High street favourites Next, Debenhams, Boots, Primark, Topshop/Topman, H and M and Marks and Spencer all operate voucher schemes with a two-year period from their last use.
While others offer an extended validity. John Lewis sells its gift vouchers with no expiration date at all and Tesco offer a validity period of five years.
Choose top tip
Expiry date fast approaching but can't find anything you want to buy? Checking the balance of a gift card also counts as a transaction, so holders can extend the validity period even if they don't yet want to buy.
The big downside of high street gift cards is that if they're lost or stolen holders stand little chance of getting their money back.
However, one way to protect yourself against this is to purchase a prepaid gift card from one of the big three credit card providers.
One solution: 'spend anywhere' cards
The big benefit that these cards have over store specific gift cards is that in the case of lost or stolen cards, it is possible to call the issuer and cancel the card.
They are also able to issue a new card with any remaining balance transferred across.
The three major credit card processors, Visa, Mastercard and American Express all sell gift card versions of their credit cards, which work in an identical way to gift cards bought for a specific shop.
The major difference is that you can use the card almost anywhere: shops, restaurants, bars, etc. In fact, anywhere that displays their logo in the window.
However, whilst this type of card gets top marks for convenience and security, there are some drawbacks when it comes to the f-word.
Fees
That's right, fees.
Although many prepaid gift cards wave monthly fees for the first 12 months of issue, most do impose a charge after this period. Yet the exact amount varies depending on the card issuer.
In addition, prepaid gift cards usually require an upfront purchase fee from the gifter. This fee is typically charged as a percentage of the overall amount of money loaded onto the card. For example, American Express charge a purchase fee that varies between 12.25% for a £20 purchase and 4.45% for a £100 purchase.
Other fees to watch out for with prepaid gift cards include balance transfer fees, withdrawal fees and renewal fees, if the expiry date is exceeded and the user wishes to renew. However, these fees again vary depending on the card issuer.
Gift card top tips
All in all, vouchers and cards might seem like a slightly more imaginative present than cold, hard cash but they have their issues.
Those opting for vouchers should avoid getting stung by following our top tips:
For electronic gift cards, write down the card or voucher numbers and keep them separately from the electronic gift card, in the event of loss or theft, it might help to recover some money from customer services.
Remember that if a company does go out of business, gift cardholders get sent to the back of the queue as unsecured creditors. So spend if you hear of a business in trouble.
Although some gift cards expire after two years of inactivity, it is fairly straightforward to keep them alive by simply making a balance enquiry.
And no matter what type of card or voucher is selected, it's always advised to read the terms and conditions thoroughly.
The alternative is to use a prepaid card from one of the "big three".
Again, though, it's advised to check the small print for information about potential fees and charges, to both the purchaser and recipient of the card.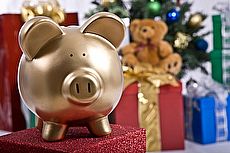 8 December 2017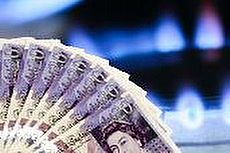 8 December 2017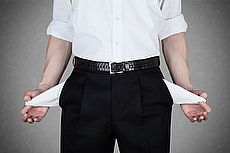 7 December 2017
Follow us or subscribe for FREE updates and special offers