BARCLAYS have introduced a new online intervention service to combat bank fraud, which costs victims an average of £893.34 for every scam.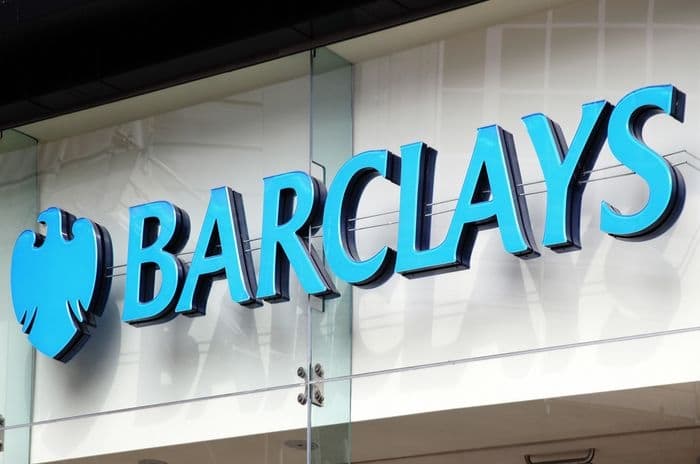 Credit: Tony Baggett/Shutterstock.com
The service is intended to detect unusual spending and contact customers to ask them if a payment is genuine, with such questioning meant as a way to get customers to stop and think whether a payment they're about to make is really for what it appears to be.
The service's launch comes as research from Barclays found that 34% of online frauds are never reported to customers' banks and 72% aren't reported to the police, with victims often too embarrassed to come forward and admit their misfortune.
Yet customers should bear in mind that Barclay's new service is also partly about giving the bank the authority to not compensate a victim of fraud in the event he or she gives permission for a payment to go ahead.
A third of the UK
It's no secret that fraud is a growing problem, what with it having set back the UK nearly £11 billion in 2016.
Yet what Barclays' survey of 2,000 UK adults and 1,500 victims of fraud have revealed is that, even though it will cost them money, 34% of people hit by online scams don't bother making any reports.
This is despite each scam costing nearly £900 on average, a figure which is likely to rise in the run up to Christmas, when the level of fraud usually increases.
Barclays explain this in terms of embarrassment and shame, with the survey revealing that significant proportions of victims felt the following:
31% felt stupid
23% felt victimised
13% felt helpless
12% felt gullible
As revealing as such stats are, what was more revealing was that the kinds of emotional after effects listed above even result in 25% of victims keeping scams a secret from their partners, with 5% reporting having broken up after a fraud.
12 times in 12 months
In other words, fraud and the personal distress that comes with it can have a serious impact on people's lives.
As such, Barclays not only gave customers the ability in May to "switch off" their debit cards for online purchases, yet now they've set up the aforementioned online intervention service.
They state the service will provide customers with faster, more effective support in case they're deceived into handing over money.
We want to encourage people to talk more openly about scams, so that we can work together to lift the stigma of fraud. If people are too embarrassed to even tell their friends and family, then how can we expect them to report it to their banks?
Ashok Vaswani, Barclays
In particular, it will see the bank contacting customers to ask them three questions whenever they make a "suspicious and out of character online payment".
Barclays believe this will give customers reason to stop for a moment and ask themselves if they really believe that the person to whom they're making a payment is who they claim to be.
As the chief executive of Barclays UK, Ashok Vaswani, says, "With the average British person being targeted 12 times over the last 12 months never has it been more vital for us to lead the fight back against the fraudsters and increase the public's resilience to cyber-attacks".
Liability
However, as helpful as being contacted by their bank to confirm a payment may be, customers need to be aware that the online intervention service can work to clear Barclays of the responsibility of having to pay compensation in the case of a completed fraud.
The bank's press release announcing the service reads, "If the customer, despite our intervention, still continues with the payment then they may still be held liable".
And there's a possibility that at least some customers will continue with the fraudulent payment.
This is suggested by Barclays' revelation of the embarrassment that often comes with fraud. While they don't go into just why some people get so embarrassed, it's likely that in many cases it's because they're a victim of not just any old fraud, but so-called "dating" or "romantic" fraud.
According to Action Fraud, reports of such fraud increased by 32% between January 2013 and December 2015 (costing £27 million in 2015), yet the service believe "the actual number of crimes is thought to be considerably higher, with victims not reporting them owing to embarrassment".
Part of the reason why people fall for dating fraud is that they eagerly want to believe the person they're communicating with is genuine, so they let their guards down in the hope an online correspondence will develop into a personal relationship.
Because of this, it's possible that, in their wishful and hopeful thinking, some will tell Barclays that a payment they're about to make is genuine, and then suffer the full consequences when it turns out to be false.
That said, an intervention from Barclays may provide a belated warning signal that finally alerts them to the possibility they're being lied to, and it may end up saving many a customer from something much more than a simple financial loss.