ON May 22nd Barclaycard suddenly announced that they were scrapping their Freedom rewards scheme. Soon.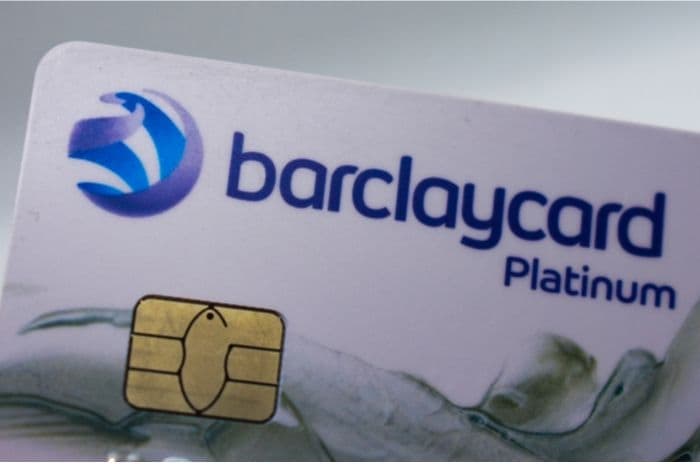 Credit: David Cardinez/Shutterstock.com
If you have a Barclaycard and consciously collect Reward Money it means that you'll have to think about what to do with the balance before it disappears into thin air.
Even if you don't think about collecting you might have a Reward balance because the scheme isn't opt in, anyone can collect.
Either way, you could be missing out on money you're owed unless you act in the next few weeks.
We hate to see people miss out: read on to avoid it and to find out why Freedom failed and what's next.
Quick Poll
Will you miss Freedom rewards?
Essential information
Dates for your diary
As of midnight on 21 May 2012 cardholders can't earn money online with Freedom ePartners (i.e. on online spending via the Barclaycard estore).
As of midnight on 21 June 2012 Barclaycard holders will no longer be able to earn Freedom cash back on their spending in shops and restaurants.
After that they have until 26 July 2012 to redeem any points balance left on the card.
Redemption limit
Barclaycard have doubled the redemption limit for purchases, the amount you can pay using just Reward Money, from £250 to £500.
However, the old rule that you can only part pay with Reward Money and your Barclaycard still holds.
So, for example, if you're making a £500 purchase and you want to use £300 in Reward Money, the other £200 must go on your Barclaycard.
Needless to say, this is not a good option for cardholders who think they'll end up paying interest on the credit card balance. The interest would outweigh the rewards.
Never used Freedom before?
You may well never have used the Freedom scheme before. If so, here's a quick primer.
How it works
All Barclaycard customers are automatically opted in to this rewards scheme.
The vast majority of participating retailers give 1% of spend back as reward money which can be spent at other participating retailers.
So, in theory, you might spend:
Npower (1%): £50 a month
Shell (0.5%): £20 a month
Other retailers (1%): £500 a month*
Earnings: £5.60 a month, £67.20 a year
However, this level of earning is extremely optimistic.
You'd have to be seriously dedicated to spend that much at Barclaycard Freedom partners, which might be one of the reasons that Barclaycard are scrapping the scheme.
How to check your reward balance
If you have online banking with Barclaycard this is pretty simple, just log on to MyBarclaycard and you'll see your rewards balance prominently displayed on your monthly statement.
The picture on the right shows how the amount will be displayed on the Barclaycard iPhone app, simply and in cash.
If you don't bank online you'll be given the chance to check your balance whenever you use a chip and PIN machine at a participating retailer.
Again, the balance is displayed in cash so it's pretty simple to see how much you've got to spend.
Where can I spend it?
Some of the biggest brands participate in the Freedom scheme, as you can see below.
| | | | |
| --- | --- | --- | --- |
| Food | Yo! Sushi | Pizza Express | Spaghetti House |
| Travel | Sovereign Luxury Travel | Hayes & Jarvis | Explore! |
| Motoring | Halfords | Shell | Mr Clutch |
| Clothes | Blue Inc | Hawes & Curtis | Petroleum |
However, remember that any small business with a Barclaycard Chip and PIN machine can also choose to participate: you might find that you can redeem points at the hairdresser or the pub down the road.
You can find these independents with Barclaycard's postcode search, available on the Freedom site or as a free app.
How to spend it
You can spend with any participating retailer simply by paying by chip and PIN: there should be a prompt on the screen asking you whether you want to spend Reward Money.
Remember, you have to pay for the rest of the transaction with the Barclaycard (see 'redemption limits' above).
It's worth noting too that you can transfer Freedom money between Barclaycards, if you have a few, on Mybarclaycard. That could make spending more efficient.
Why is Freedom going?
With eight million customers and 25,000 retailers the Barclaycard Freedom scheme was one of the biggest rewards programmes in the UK.
The big pro in its favour was that it was open to all and didn't require any set up or extra paperwork.
As we've seen, there were also a lot of shops participating - a real plus since many reward schemes attract the same big names and they're often not exactly everyday stores (hello, Watches of Switzerland).
Yet those pros were overwhelmingly outweighed by cons and participation, by both retailers and credit cardholders, is thought to have been fairly low, considering the amount of cash Barclaycard put into promoting Freedom.
Here are just a few of the problems.
Big limits on earning/spending power
If you could spend only in participating retailers, Barclaycard Freedom would compare well with even the best cash back credit cards (see product table) but, in reality, cardholders were only be able to earn on a small proportion of all spending.
In addition, a few of the really big names (e.g. Shell and npower) were 'earn-only' retailers and it was a real shame not to get cash off those essentials.
In addition, purchases of more than £250 could not be paid for solely with reward money and when cardholders part paid they had to use a Barclaycard to pay the rest.
Dodgy deals
We also spotted some slightly over enthusiastic restrictions on the scheme with some retailers.
For example, to earn npower rewards the energy company required Barclaycard holders to sign up to their standard rate tariff. An online tariff would save much more than reward money would ever save.
Hard to spend
Many people reported that Reward Money was simply hard to spend: retailer's chip and PIN machines didn't work the way they were supposed to and so the balance just stayed languishing on the card.
Hopefully, that won't be a problem in this small window period.
All in all
Though it didn't require as much loyalty as a retailer scheme like Nectar or Clubcard, Barclaycard Freedom did require a level of thought to get the most money back.
And it was no where near as good as a dedicated rewards credit card.