Banks get extra time to compensate for PPI rip offs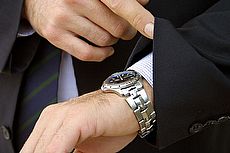 ©iStock.com/danielle71
EARLIER this week the Financial Services Authority (FSA) announced that it has given the UK's biggest banking brands extra time to respond to PPI cases.
The banks have responded with a round of long overdue apologies.
It seems that, like wheedling children trying to offset future punishment, top executives are now rushing to reassure customers and, more importantly, potential customers that they're redeeming their errant ways.
More time to fix mis-selling
The FSA's Margaret Cole said that the extension would give the banks time to respond to complaints "properly and fairly".
"Some firms are facing a huge backlog and now a surge of new complaints which has created a bottleneck," she said.
"It is not in the interests of consumers to receive further poor handling of their complaints as a result."
It can't have escaped the FSA's notice, however, that the bottleneck wouldn't have occurred if banks had followed their original guidance in the first place.
The new complaints schedule
The FSA agreement sets out a new schedule for complaints based on when consumers took their problem with a PPI policy to their financial provider.
The new rules are as follows:
Pre April 20th complaints: Under the new FSA agreement, those that made a PPI complaint which was put on hold during the PPI judicial review should receive a decision by August 31st.
Post April 20th complaints: Those that made a PPI complaint after the conclusion of judicial review (April 20th this year) or are planning to do so on or before August 31st should get a response within sixteen weeks.
So a complaint made today would receive a response by the last week of September.
Complaints later in 2011: Finally, those planning to make a complaint about a PPI policy between September 1st and December 31st this year should get a response within 12 weeks.
The FSA say that they expect the normal eight week complaints handling procedure to return by January 2012.
Barclay's customers who have already made a PPI complaint should note that not only do they now know when they'll get a response, they know what that response will be.
As a "gesture of goodwill", the bank has announced that those who made PPI complaints before the outcome of the judicial review will be reimbursed the total value of all premiums plus 8% interest.
Banks apologise
Lloyds and Barclays have publicly apologised for mis-selling payment protection insurance (PPI) policies to consumers.
More than 1.5 million people have lodged complaints about being falsely sold PPI alongside credit cards, personal loans and other products.
Lloyds Group's PPI director, Ian Hallett, recently said 'sorry' on behalf of the Lloyds Banking Group which manages the Halifax, Bank of Scotland and Lloyds TSB brands.
Meanwhile, Barclays' chief executive Bob Diamond said: "We don't always get things right for our customers. When we get them wrong, we apologise and put them right."
Barclays also announced that it will compensate all customers who complained about PPI mis-selling before 20 April with no questions asked - a hands in the air move if we ever saw one.
Is an apology enough?
However, these apologies will sound a little hollow to many consumers.
It wasn't so long ago that the big high street banks - fronted by the British Banker's Association - were fighting an instruction from the Financial Services Authority (FSA) that said they must search their records for any instances where customers may have been mis-sold PPI.
The banks only backed down after a High Court ruling that said they must contact their customers to offer compensation.
The responses we're hearing now are laudable but somewhat laughable given the amount of time the banks spent not apologising and, instead, chasing the matter through the courts.
The very fact that, after such a long fight, banks are willing to give in and pay out demonstrates just what the financial services industry has spent so long, and so much money, denying: that the selling of PPI alongside financial products was endemically poor.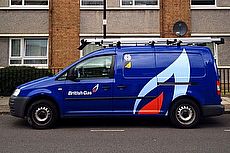 21 November 2017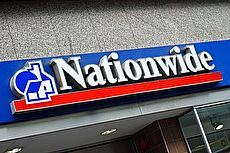 16 November 2017
13 November 2017
Follow us or subscribe for FREE updates and special offers