BANK customers face further cuts to their banking network as the UK's biggest banks consider initiating another round of branch closures.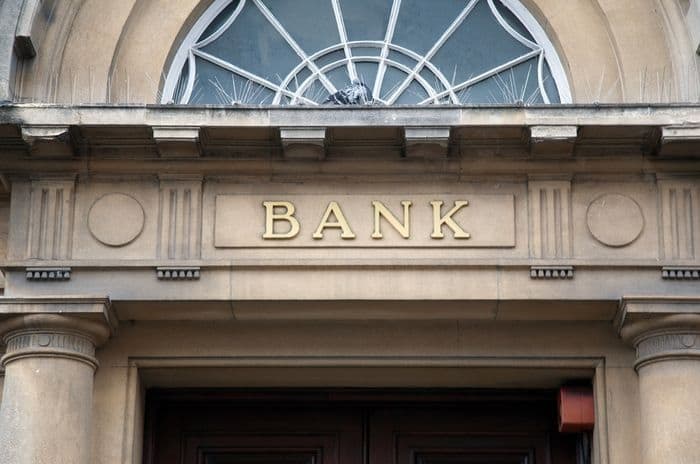 Credit: Kevin George/Shutterstock.com
In 1972 the branch network in the UK totalled around 17,000 branches. In 2013 this figure has dropped by over a third to 9,500.
Where once community branches functioned proudly as social and economic hubs of the neighbourhood now coffee shops, delis or, in many cases, empty buildings stand in their place.
40% already gone
A report released by Nottingham University in August this year confirms the severity of the situation. The research revealed that the UK has lost over 40% of its banking network in the last twenty years alone.
Although the report also found the rate of closures to have slowed since 2000 there are now worries that the UK's banks will step-up branch closures again from 2014.
The report follows in the wake of research conducted by global property consultants, Jones Lang LaSalle, that warns the age of the traditional branch network in the developed world is 'drawing to a close'.
50% of European and American branches could be closed by 2020, Jones Lang LaSalle predict.
Too expensive to keep open
The high costs associated with running small branches combined with new ways to bank, such as mobile and internet banking, are viewed as the catalysts for future closures.
Unfortunately, those most likely to be affected by branch closures are also those least likely to engage with the new methods of banking.
Up to now the majority of branch closures have happened in rural communities and areas of industrial decline. Residents of these areas, including the elderly and the long-term unemployed, have suffered most from the loss of doorstep banking services.
According to UK pressure group, the Campaign for Community Banking, three of the UK's Big Four banks have closed 115 branches between them this year.
Lloyds are not responsible for any closures owing to a promise to maintain the size of its branch network and not close a branch if it is the last one in an area. This pledge, however, comes to an end in 2015.
The Campaign for Community Banking states 887 communities in the UK currently depend on just one branch for their day-to-day banking needs.
They believe this to have a knock on effect in the wider local economy too.
"Damage to communities from losing their banks goes much further than inconvenience," Derek French, founder of the group, said, "many other businesses lose customers and some close too - a revival of closures will hit where it hurts."
Of greater concern to campaigners, however, is the social impact community branch closures have on vulnerable customers.
For many, especially the elderly, a local branch is a touchstone to the wider community. A daily visit to the local branch is a social as well as practical experience, especially for those living alone who otherwise have little social interaction during the day.
Likewise, for low-income customers the cost of taking public transport to the nearest branch can prove too expensive. This precludes them, not just from the act of banking, but from social interaction too - all because they can't afford to get to the bank.
As the statistics show community branch closures are not a new thing and some organisations have committed to finding the best way for vulnerable customers to adapt to the changing face of banking.
A solution: bank sharing
The Campaign for Community Banking are calling on the Government to set in place measures to protect vulnerable customers.
The group advocate setting up US-style bank sharing centres. A bank sharing centre is a multi-use building utilised by several banks use on different days of the week to provide banking services to their customers.
Shared banking centres have been a very successful strategy in the US, which has also seen a huge reduction in its branch network in recent years.
Some banks, such as the Co-Op Shared Bank, even operate a weekly service in convenience stores and on military bases.
Spanish bank, Bankia, runs a truly mobile banking scheme using a specially adapted bus to service rural communities. Closer to home, RBS run a similar bus service for isolated communities in rural Scotland.
French says that both industry and Government have been unwilling even to countenance the idea of shared and expanded mobile services, however.
The Payments Council is currently exploring how payment services can be modified to benefit vulnerable customers.
Currently, 'coping strategies', such as PIN and password sharing between family members are common, but there are stark dangers associated with such practises.
The Payments Council don't believe that just because an elderly person has lost their local branch or can't physically travel to a main branch it should mean they are required to put their financial safety at risk.
As of this month, HSBC will have closed a total of 25 rural branches in 2013 and campaigners fear this to be the first step towards a whole new cull of local branches, what French refers to as "the lull before the storm".
When questioned about future closures a spokesman for HSBC said, "we continue to review our network on the basis of customer usage, investing in it where we feel we can improve it and bring more customers in but ultimately closing a branch as the last resort."