AMAZON have announced a new waterproof Kindle Oasis in the lead up to the ereader's tenth anniversary in November, and launched a new discussion forum for Kindle, Echo, Fire, Fire TV and ebooks following the closure of the Amazon Customer Discussion Forum.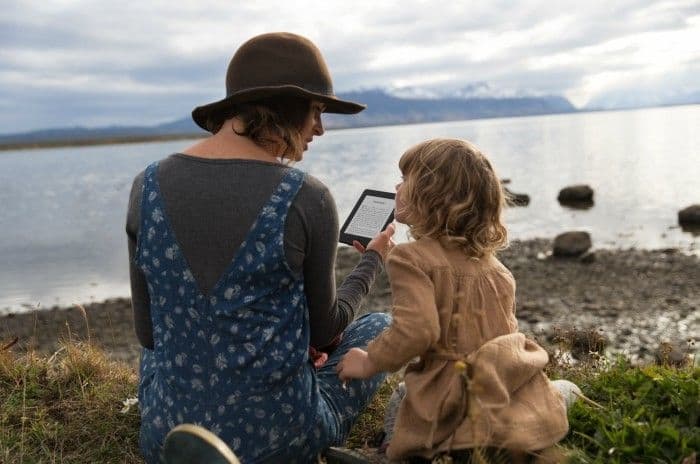 ©Amazon
There had been some concern earlier in the month after Amazon announced several new additions to its Echo smart speaker range, but no announcement regarding new ink readers.
Reports of declining ereader sales and Echo intelligent personal assistant Alexa's ability to read ebooks aloud led to some fears that Amazon wouldn't continue to develop the almost decade-old ereader. Those fears are gone.
The first waterproof Kindle
IPX8 waterproof rating is the latest in incremental improvements to the Kindle. The new Oasis has been tested in two metres of water for up to an hour, and in several different wet environments including hot tubs, swimming pools and bubble baths.
It's not the first water-resistant ereader. Competitor Kobo have had water resistant devices since 2014, but has failed to dethrone the market leader.
Amazon has declined to specify exactly how the new Oasis is waterproofed, but the device still has an open USB port for charging so it's probably wise for users to drain that port by standing the Kindle upright after being submerged.
Improved display and functionality
The new Oasis now offers a larger 7-inch 300 ppi e-paper screen which is also brighter thanks to additional LEDs. The new size and screen density means it can fit 30% more words on the screen. Light sensors allow responsive brightness that adjusts as readers move between different light environments, just like the Kindle Voyage.
The device also offers physical and touchscreen page-turning buttons, an aluminium back and a larger built-in battery offering extended battery life compared to the 2016 model. It's also optimised for one-handed reading and includes the same 3.4mm tapered edge.
Audiobook integration
Another major update is the incorporation of audiobooks, with built-in installation of the Audible app. The Oasis still doesn't have any speakers but you can listen to an audiobook by streaming it to headphones or speakers using Bluetooth. If users own both ebook and audiobook versions the Echo will allow them to switch seamlessly between the two.
Content customisation
The new Oasis also offers several new content customisation options including more fonts, font sizes, bold gradation and a left-align text function. The good news for existing Kindle users is that these features will also be available as a software update for all Kindles from the 2013 Paperwhite and on.
Accessibility is also improved as users can invert the text (black text on white screen to white text on black screen) and the ability to zoom in on navigation menus, offering better functionality for partially sighted users.
The new Kindle Oasis is available at the end of October and replaces the 2016 Kindle Oasis, leaving four Kindles in the range:
It's available in 8GB and 32GB models costing £230 and £260 respectively. The 32GB version is also available for £320 with 3G connection that can be used in more than 100 countries.
Forum shake-up
Amazon recently launched a new forum for Kindle, Echo, Fire TV and ebooks, following a backlash in response to the closure of the Customer Discussion Forum. The 9 year-old forum, which included device, ebook and tech discussion, was closed on the 6th October, with Amazon saying they wanted users to start using GoodReads and Amazon Spark. The new forum currently has Amazon support staff posting and responding to customer queries and can be found at https://www.amazonforum.com/.