AGEISM in the workforce is being challenged in a joint Age UK and REC initiative designed to prove the worth of older employees.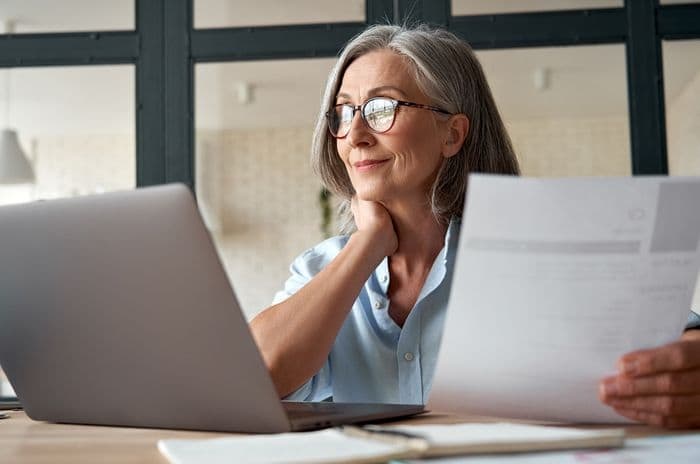 Credit: insta_photos/Shutterstock.com
People are living longer and staying healthier longer. But for many, pensions aren't paying enough money for them to live the way they'd like to in retirement.
So people need to work longer too. But outdated prejudices still handicap the over 55s in the workplace.
Now Age UK has partnered with the Employment Confederation (REC) to launch a best protocol that aims to fight age discrimination in recruitment and give older people a better chance of finding work.
Life expectancy's up, retirement income's down
The population isn't just older than it used to be, it's continuing to grow older too.
According to ONS statistics, life expectancy at birth was over 79 years for men and almost 83 for women in 2012. Men who were already 65 could expect to live almost 18 years longer; women aged 65 could expect to live more than 21 further years. And one in three babies born now can expect to survive until their 100th birthday.
Meanwhile according to statistics from Prudential, income in retirement is going in the opposite direction.
The average retirement income in 2014 was £15,800. While earned income, which has remained steady, retirement income has been declining, 11% down on 2009 and 15% less than 2008. The state pension accounts for approximately 35% of that income, although one in seven will retire with no pension.
If people are living longer and their income in retirement is becoming less and less it doesn't take a statistician to work out that they'll need to stay in employment longer.
It's a trend we are already observing, according to Age UK.
There will be an extra 3.7 million people aged between 50 and the State Pension age in the workforce between 2012 and 2022, and an increasing number working into their late 60s and beyond.
Those who do decide to retire earlier can end up with debt in later life.
However, for many, continuing to work for longer is easier said than done. Four out of ten unemployed older workers are out of employment for a year or more.
The Government has, of course, stepped in to improve those figures.
Keeping people working longer
In 2010 the Equality Act brought together existing regulations that already gave protection against ageism and extended them. It's introduced legislation that says it's illegal to turn someone down for a job because they are too old (or too young, for that matter).
Discrimination laws protect people when they are working too and employers can no longer retire employees over the age of 65, unless they can provide clear justification for this.
Now Age UK and the Employment Federation want that help to go further.
They've introduced a guide which asks employers not to stereotype people according to their age. Even better it's requested that recruiters designate an internal advocate for older people who can defend their skills and experience to business.
It also cautions against potentially discriminatory language in job adverts such as "energetic" or "lively" which may be interpreted as alternative words for "young".
It even asks employers to consider a variety of media when searching for new recruits - not simply platforms like LinkedIn or Facebook, which older people may not be used to exploring.
Initially the REC will send its guide to its 3,300 members to distribute through the organisation's engagement programme.
Will it work?
Ending ageism is a challenge. Entrenched attitudes are hard to change.
And as the Government itself admits, it's hard to show that a company is discriminating against the elderly.
For example, in the interview process it's unlikely the employer will make the reason for rejection "obvious". Harassment and victimisation in the workplace can be equally difficult to prove too, in lengthy and expensive tribunal cases.
However if employers can rethink their attitudes, the rewards for both business and the elderly are worthwhile.
The longer people stay employed the less hard their pensions will need to work for them.
And businesses can leverage their unique expertise.
Ros Altmann, Minister for Pensions agrees. She applauds the initiative to ensure older job applicants are not overlooked, as their "wealth of experience" and skills will benefit business.
And Kevin Green, chief executive of the Recruitment and Employment Confederation businesses feels the huge amount of knowledge that the elderly possess make them a natural fit for the "looming UK skills crisis".