New rules set to be introduced by the Government mean fines for companies making nuisance calls could massively increase.
The maximum fines able to be levied by the Information Commissioner's Office (ICO) would be up to £17.5 million or 4% of turnover.
In addition, the Government plans to go forward with plans to force communications providers to report suspicious levels of network traffic.
Another element of the Data Reform Bill (DRB) will shake up cookies on websites to introduce an opt-out model and reduce the number of pop-up banners.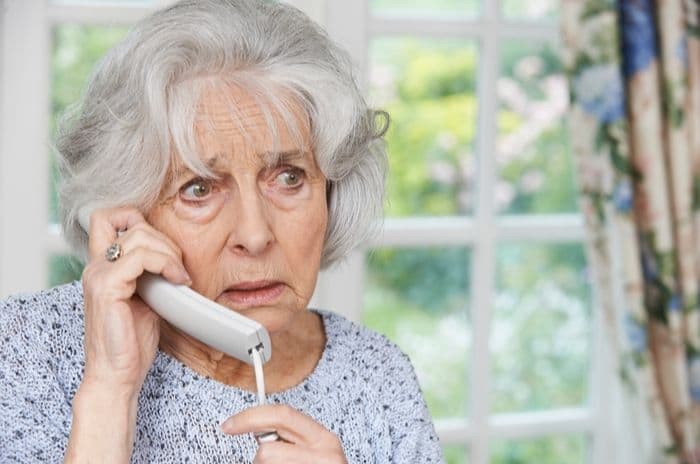 Credit: SpeedKingz/Shutterstock.com
Increased fines
The Government has been looking at increasing the level of fines that can be issued to companies making nuisance calls and sending nuisance texts to customers.
After a consultation, they have published their next steps and plan to go ahead with several proposals:
Enabling the ICO to levy fines of up to £17.5 million or 4%, whichever is higher, by amending the Privacy and Electronic Communications Regulations (PECR)
Requiring communication providers to inform the ICO if companies are generating suspicious levels of traffic on their networks
Allowing the ICO taking enforcement action against companies on the basis of the number of calls they generate (rather than the number of calls that are connected)
Along with this, the Government say that telecoms companies could be required to block more nuisance calls at source in the future if these new measures do not produce the right results for customers.
Nuisance calls
The changes to fines for nuisance calls and texts bring the penalties for unwanted direct marketing into line with General Data Protection Regulation (GDPR) penalties.
Right now, the maximum fine the ICO can impose on firms caught breaking the rules is £500 million, although fines rarely hit those heights.
For example, earlier this year we saw five companies fined a total of £405,000 for making over 750,000 predatory calls to vulnerable and elderly people. The biggest fine among those cases was £110,000 to a firm for making more than 400,000 calls between March and October 2020.
The level of nuisance calls in the UK is nowhere near the heights reached in 2015 when 73% of UK customers reported nuisance calls to their landline or mobile, yet there is still the sense that rogue companies see fines as the cost of doing business.
There's more on nuisance calls and how to avoid them in our recently updated guide.
Cookies
Another element of the Data Reform Bill looks at cookies on websites and making the system easier to handle for small businesses and less cumbersome for customers.
The Government plans to:
Remove the need for websites to display cookie banners to UK residents
Permit cookies and similar technologies to be placed on a user's device without explicit consent for a small number of non-intrusive purposes
Move towards an opt-out model of consent where cookies can be set without seeking consent but users must be given clear information on how to opt out
Cookie pop-ups have become familiar sights online in recent years thanks to the implementation of GDPR, although the Government argues they are an annoyance to many users and that people often accept a website's terms without reading them.
However, these measures may prove controversial as the Bill passes through the House of Commons and then the House of Lords, with concerns about privacy and personal control over data likely to become flashpoints.