New Three+ rewards app will provide curated offers to customers including live music and food offers.
There are also cheap cinema tickets and a football-themed offer in associated with Chelsea FC, the team sponsored by Three.
The app is available now to pay monthly mobile and pay as you go mobile customers.
Three+ can be downloaded from the Apple, Google and Huawei app stores.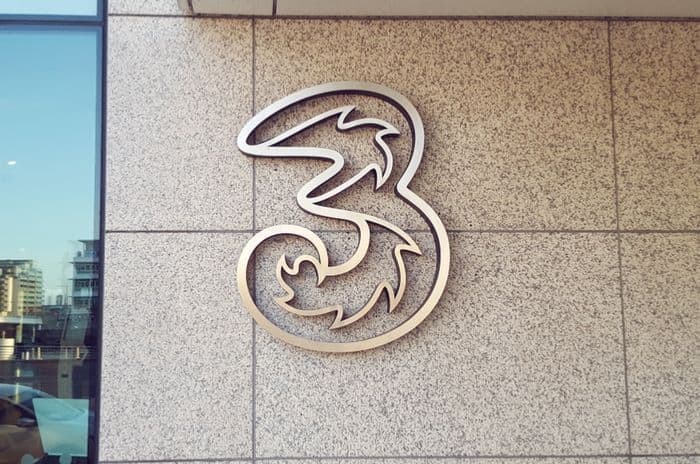 Credit: Lloyd Carr/Shutterstock.com
Rewards app
The Three+ app says it will make life richer for customers by providing exclusive rewards and offers.
So far, here are some of the headline offers available:
£3 adult cinema tickets at Cineworld and Picturehouse available Friday to Sunday
Limited number of pre-sale tickets to Reading and Leeds Festival
Two for one offer on guided tours around the home of Chelsea FC
20% off Uber Eats
SimplyCook recipe kit delivered for £3 with further discounts available
Two main meals at Frankie & Benny's for £10
Three say the rewards on offer with Three+ will be a range of "always-on" deals and others that come and go, giving customers reason to check in on the latest deals within the app.
Availability
At launch, the Three+ app is only available to mobile customers on pay monthly or pay as you go plans and customers must be over the age of 18 to register.
Pay as you go customers must top up at least £10 every 90 days to remain eligible to access rewards.
The service is not available to Three Home Broadband, Mobile Broadband or Business customers, although Three say this might happen in the future.
Three+ is optimised to work on Apple devices running iOS 12 or later, Android devices running Android 9 or later and Huawei devices running EMUI 11 or later.
It can be downloaded now from the Apple App Store, Google Play Store or the Huawei App Gallery.
Three are working on a desktop accessible version but, for now, the only way to access Three+ is through an app on a one of the supported devices mentioned above.
Customer incentives
This isn't the first rewards app Three has ever had - they closed down their Wuntu app in December 2019 after reviewing the programme and deciding to replace it with something else.
Initially, they said they would announce a new loyalty scheme in early 2020, although they can perhaps be forgiven for putting it on the back burner amid the coronavirus pandemic.
The premise of Wuntu when it launched was much the same as Three+, offering things like money off restaurants and weekly treats. However, the offers became repetitive and the type of discounts available were largely available elsewhere too.
Three customers will hope the new app doesn't fall into those traps and prove to be a valuable resource for customers of a network usually focused on cheap deals rather than enticing extras.
Nor is Three the only mobile network with a rewards app for their customers.
Vodafone launched VeryMe Rewards in late 2018 and O2 has offered their Priority scheme in one form or another since 2011.
It makes EE the only major mobile network without some sort of loyalty app, although they do offer perks to customers in other ways such as their Stay Connected promise when a customer has run out of data.
Whether reward apps are useful depends on who you talk to and what exactly they're looking for from their mobile network's loyalty scheme.