It means the nPower brand no longer exists and their website is set to close in early June.
E.ON Next is the new platform from E.ON offering renewable electricity as standard.
Customers currently on traditional E.ON tariffs will also be transferred over to E.ON Next at some point in the future.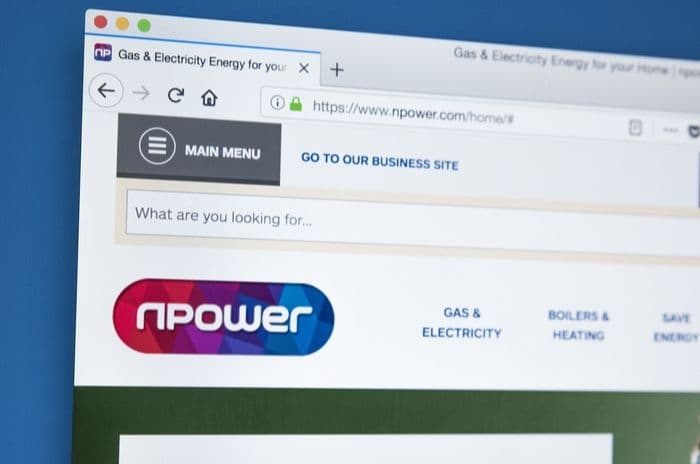 Credit: chrisdorney/Shutterstock.com
Customer migration
All 2 million of nPower's customers have now been migrated to the E.ON Next platform following a wind-down of the big-name energy provider that has lasted several years.
For customers, it means they're now on E.ON Next tariffs and the nPower brand has ceased to exist as a separate entity.
Credit and debit balances have all been transferred over to E.ON Next, and prepayment meter customers will have been issued with a new key or card to top-up.
Customers who aren't happy being switched to the E.ON Next brand can compare energy deals from other suppliers to find a tariff that's right for them.
There's a slight discrepancy on E.ON Next's website that says customers migrating from the E.ON brand have 30 days from the date of transfer to switch away without exit fees, yet the E.ON Next brand itself is vocal about not charging exit fees so customers shouldn't be charged.
What is E.ON Next?
E.ON Next is touting itself as the new face of E.ON, and all existing E.ON customers will eventually join ex-nPower customers in being transferred over the new brand.
It's still part of the E.ON group, but it offers a more innovative platform that is easier for customers to use and is backed by the same 100% renewable electricity sources E.ON customers have been receiving since July 2019.
Early responses to the brand seem positive, with Trustpilot reviewers giving E.ON Next an Excellent TrustScore of 4.3 from over 2,300 reviews.
This is much better than the Average score of 3.6 reported by E.ON on the same platform from 27,000 reviews.
Energy sector
The disappearance of the nPower brand follows an asset swap between E.ON and nPower's previous owner Innogy back in December 2018, although it has taken two and a half years for the nPower brand to be wound down and all customers to be transferred away.
The customer migration only really gathered pace in the last months of 2020, with E.ON's reported market share increasing while nPower's plummeted as customers were transferred from one supplier to the other.
It should leave the overall E.ON brand with an 18% share of the UK electricity market and around a 14.6% share of the gas market - second only to British Gas in both cases.
It means the so-called Big Six has now become the Big Five comprising of British Gas, E.ON, OVO, EDF and Scottish Power. Regulator Ofgem also classes Octopus Energy and Bulb as large energy suppliers thanks to their customer growth in recent years.
OVO are a relatively new addition to these ranks too, with customers numbers jumping following their acquisition of SSE last year.
Things could have been different for nPower customers if a proposed merger between nPower and SSE had gone ahead in 2018 as planned, but negotiations failed and nPower became part of the E.ON family soon afterwards.
So, the make-up of the big energy suppliers in the UK looks very different to the way it did a few years ago, and with customers still leaving for smaller suppliers in their droves, the shake-up looks set to continue.