At its peak on 20 April, solar generation was meeting almost 30% of the UK's electricity demands.
The peak of 9.68GW surpassed the 9.55GW record set in May 2019 and contributed to the longest period of coal-free energy in the UK in 2020.
Ideal conditions for solar generation have been reported in recent weeks with lower levels of pollution benefiting the generation capacity of the UK's solar industry.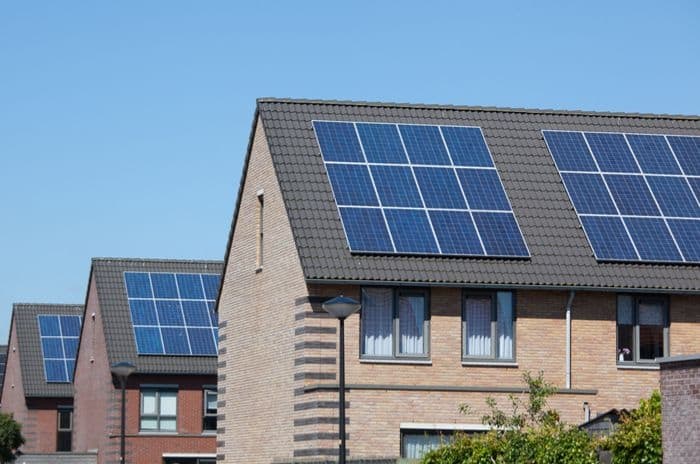 Solar record
The previous record for solar generation in the UK was set on 14 May 2019 with 9.55GW at its peak. This surpassed the record of 9.47GW set just the day before.
On Monday 20 April 2020, a peak of 9.68GW was reported, meaning solar power was meeting almost 30% of the UK's demand for electricity.
It's important to note these figures may be revised later, but the Sheffield Solar tracker which estimated that the peak recorded at 12:30 on 20 April says the generation peak is 90% certain to be between 9.65GW and 9.71GW.
The conditions for solar were said to be ideal with clear skies and cool temperatures along with reduced pollution allowing solar generation to thrive.
Electricity generation
The peak on Monday 20 April contributed to the longest coal-free period yet recorded in 2020 with 11.5 days (276 hours) recorded. Figures from energy trade association Energy UK suggest this record has been extended during the week too.
There's still a long way to go before we surpass the 437.5 hours coal-free recorded in June 2019, which was the longest coal-free period since the 1800s, but it's showing the potential of cleaner energy to power the UK.
Overall, 2019 was the greenest year on record for electricity, with four separate records broken between May and December.
However, it's worth remember that conditions play a huge role in how effective renewable energy is on any given day.
As we've seen with the clear conditions and lower pollution levels, solar can thrive when the skies are clear. Similarly, the wind power generation record set in December 2019 was made possible by the wind strength of Storm Atiyah.
The coronavirus outbreak has led to less pollution in the UK as people stay home and energy usage from industry and business plummets. Figures from the Department for Environment, Food & Rural Affairs (Defra) released earlier this month showed the average nitrogen dioxide (NO2) levels were up to 60% lower than the same period in 2019.
This could mean that, conditions permitting, we may see further record-breaking solar generation days before the lockdown is over.
Promoting solar projects
Solar generation accounts for most of the community energy projects around the UK. Community energy allows communities to pool their resources and benefit from renewable energy or energy efficiency - there's more information in this dedicated guide.
Figures released in June 2019 show there were community generation sites able to produce 138.3MW of solar power by the end of 2018, although there have been notable issues with promoting solar due to the closure of the Feed-in Tariff (FIT) scheme which allowed projects to sell excess power back to the National Grid.
This has now been replaced by the Smart Export Guarantee (SEG) which came into force in January 2020 and requires energy companies with more than 150,000 customers to offer an export tariff for domestic customers to sell excess energy.
However, community projects aren't included in this, limiting the potential for community solar and seemingly limiting solar generation to either the ultra-small (individual households) or huge solar projects and stymieing the growth of solar generation capacity across the UK.