OVO have agreed to pay a total of £8.9m for prolonged communications and billing issues dating back to 2015.
Utility Warehouse are to pay £650,000 for overcharging customers when the energy price cap came into force into January 2019.
The news comes weeks after iSupply were found to have breached the cap and agreed to pay £1.5m in refunds and redress.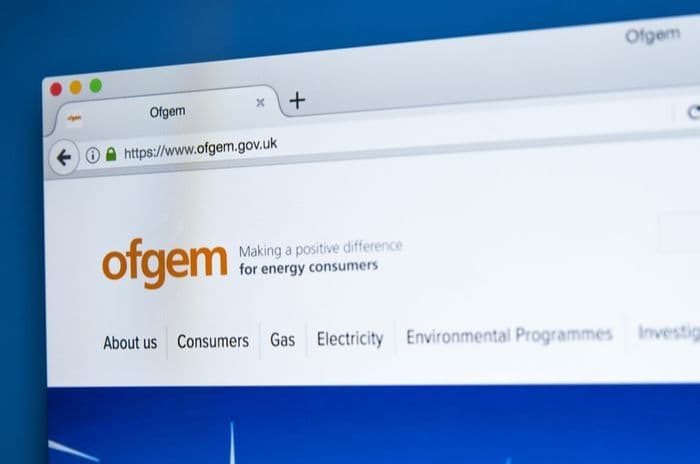 Credit: chrisdorney/Shutterstock.com
OVO rebuked
Over five years, OVO were judged to have failed to focus enough on ensuring their processes and governance complied with Ofgem regulations.
The investigation found more than 500,000 customers received inaccurate annual statements between July 2015 and February 2018, with many customers not receiving a statement at all.
10,000 customers were not provided with statements of their renewal terms when tariffs ended or were not moved when existing tariffs ended, and 25,500 prepayment meter customers paid above the price cap at times.
Finally, OVO were found to have underestimated consumption of energy during one winter, meaning customers were over or undercharged.
Compounding OVO's problems in Ofgem's eyes is the fact they did not self-report most of the issues, despite knowing they existed, and being slow to put things right.
OVO has agreed to pay £8.9m into a voluntary redress fund designed to help vulnerable energy customers, and they have also refunded customers who were overcharged.
Utility Warehouse failings
Utility Warehouse's errors impacted far fewer customers than OVO's, although their failings are still considered a serious breach which could have impacted vulnerable customers.
In December 2019, the supplier identified that 3,430 customers in receipt of the Warm Home Discount were paying above the energy price cap between January and November 2019. This resulted in customers being overcharged by £150,000.
Utility Warehouse rapidly self-reported to Ofgem and amended their systems. They're also in the process of issuing full refunds to all affected customers and offering £300,000 in goodwill payments. They have also agreed to pay £200,000 into the voluntary redress fund.
While Ofgem stressed the seriousness of the breach, they welcomed Utility Warehouse's action to self-report the issue and quickly address the system failings that had allowed it.
Ofgem enforcement
The timing of Ofgem's announcement is particularly embarrassing for OVO who recently completed their acquisition of SSE.
Although Ofgem state OVO have invested in technology and improved compliance procedures to ensure the issue won't reoccur, it still isn't the best news to be hitting the headlines weeks after 3.5 million customers have joined a supplier.
In our review of OVO, we pointed out their figures in the Complaints Handling Survey of 2018 were weaker than many of their competitors, and it's likely the technical issues they've been criticised for now were a large part of this.
There was also a spike in customer complaints in 2016 and 2017. Although these lowered in 2018, they're now on the rise again according to Ofgem's most recent figures for Q3 2019.
For Utility Warehouse, it's a similar story. From a low of 565 complaints per 100,000 customers in Q2 2018, they have now risen to 1,179 as of the most recent quarter.
When searching for cheap energy deals, it's important for customers to check whether a possible provider has a good customer service record - it can save headaches in the long run, although since complaint figures run several months in arrears, it can be tricky to get a current picture.
Ofgem are also hoping to bring in new rules that would allow them to check on the customer service provisions of existing energy suppliers as they grow.