Small and mid-tier energy companies continue to benefit from energy switching, with a net gain of 110,000 customers during the month.
Overall, switching during 2020 is 7% lower compared to 2019, likely as a result of the coronavirus outbreak deterring customers from switching earlier in the year.
In related news, figures from the Department for Business, Energy & Industrial Strategy (BEIS) show 45% of households have three or more insulation measures installed in their homes.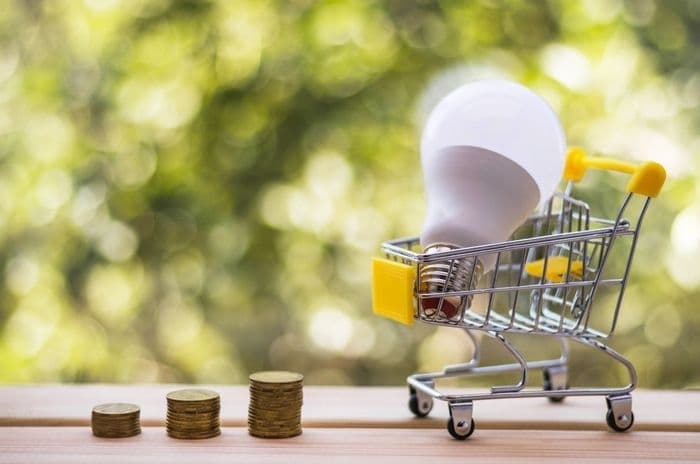 October switching
The number of customers switching their electricity supplier in October 2020 was down 6% compared to the previous year, but around 591,000 households did make the switch.
Of these:
Around 205,000 switched from larger suppliers to small and mid-tier ones
Around 95,000 switched from small and mid-tier suppliers to larger ones
Around 137,000 switched between larger suppliers
Around 153,000 switched between small and mid-tier suppliers
This represents a net gain of 19% for smaller and medium-sized energy suppliers, matching the long-term trends for switching from one energy provider to another.
Impact of Covid 19
So far, electricity switches in 2020 are down from the figure reached in 2019 when a record 6.4 million households switched during the year.
With coronavirus affecting many parts of our daily lives in 2020, this is hardly a surprise and switching figures during the year have shown fewer customers switching compared to the same month in 2019.
For instance, April 2020's figures were down 29% on the previous year, while August 2020's numbers were 17% down.
Customers may have been wary of switching their electricity supply in case something went wrong, yet it's important to remember there is never any disruption to a home's energy supply during a switch - instead, all the work takes place behind the scenes.
Any customers on default tariffs are likely to save money by switching to a fixed energy plan, something that could be valuable if Ofgem's warning about rising bills in 2021 due to coronavirus aftershocks comes true.
Home insulation data
Also published this week was the September 2020 edition of the BEIS Public Attitudes Tracker. As well as discussing attitudes to renewable technology and other forms of energy generation, it also questioned respondents on their home insulation.
People were asked whether certain insulation measures had been installed in their homes and, if so, which ones. The survey found:
79% have double glazing
66% have loft insulation or top up loft insulation
46% have cavity wall insulation
17% have under floor insulation
7% have solid wall insulation
The tracker notes that awareness of under floor and solid wall insulation is lower than other forms, with 7% unaware of under floor insulation and 11% unaware of solid wall insulation.
Respondents who said they had thought about installing insulation measures but hadn't done so were asked why not. For each measure, the most common response was that it was too expensive, with 48% of those customers without double glazing citing this reason and 27% for loft or top up loft insulation.
Overall, 45% of respondents had three or more insulation measures installed, while 26% had two installed. 13% of people did not have any of the mentioned measures installed.
Solid wall, under floor, cavity wall and loft insulation are included in the Government's Green Homes Grant which allows most households to receive a grant covering two-thirds of an energy improvement upgrade. Those on the lowest incomes could access additional support worth up to £10,000.
Find out which energy efficiency improvements make the biggest difference to your energy bills.