Under the proposals, customer bills could be cut by £20 per year as returns from investments were halved.
Ofgem say this will ensure more consumer money will go towards improving the network rather than adding to company profits.
However, some companies have hit back, arguing the proposals are likely to be challenged through the Competition and Markets Authority (CMA).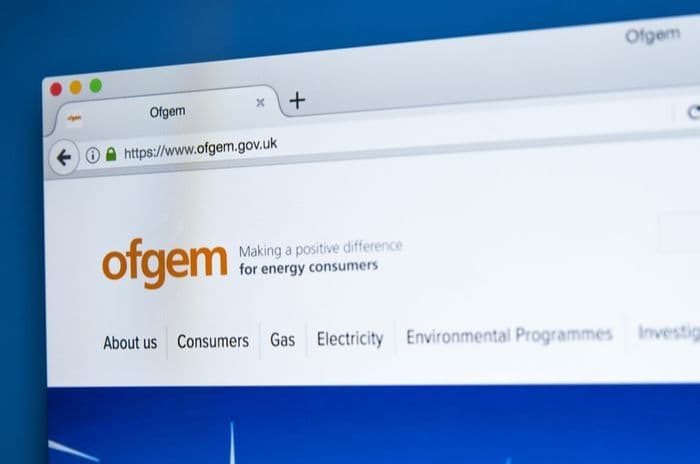 Credit: chrisdorney/Shutterstock.com
Ofgem proposals
Ofgem's new consultation is designed to create a framework for green investment over the next five years.
It includes plans for firms to spend £25bn over that period in energy network investments, with £3bn going towards improving the environmental friendliness of the network and over £1bn going towards green energy research and development.
However, it's the proposal to cut costs to customers by halving the return energy networks like National Grid can make from their investments which has caused consternation.
Taken over five years, Ofgem estimate the change would save consumers £3.3bn, reducing household bills by around £20 a year.
It isn't a large amount per household yet it adds up to a huge cut for energy companies, and some of them have been quick to voice their displeasure.
Stifling investment
Opponents of the proposals have already argued that lowering the rate of return on investment could see fewer investors into the UK's energy network and could therefore have a negative impact on the sector.
SSE has signalled their willingness to appeal the settlement to the CMA if Ofgem attempt to force it through without taking the views of stakeholders into consideration during the consultation.
They point out this would slow down the process of implementation which wouldn't be good for anyone as an unsubtle hint to Ofgem to rethink their proposals.
Both National Grid and Scottish Power also voiced their concerns and are likely to submit strong representations against the proposals before the consultation closing date of 4 September 2020.
Conversely, consumer groups like Citizens Advice have welcomed Ofgem's proposals, saying networks can continue to attract investment while customers get a better deal.
Ofgem themselves have said that regulation in other areas such as water and offshore transmission demonstrates investors will accept lower returns and continue investing even if the proposals go ahead.
Energy tussles
These latest proposals are part of Ofgem's preparations for the future of UK energy, with a notable focus on green investment alongside value for money for customers.
For instance, they have tightened the rules on new entrants to the supplier market to ensure the financial stability of new energy suppliers and to limit the chances of them collapsing.
They are also close to bringing in regulations for existing suppliers which would allow dynamic assessments of energy suppliers when Ofgem have concerns about their financial situation.
This latest announcement focuses more on energy networks rather than suppliers, although networks pass costs on to suppliers which are then passed on to consumers in the form of higher bills.
Earlier this year, the regulator produced a roadmap to help the UK achieve net zero by 2050 which includes several points relevant to these latest proposals.
For example, they expressed the need to bring forward regulation compelling network companies to invest in cleaner energy and they highlighted the possibilities of innovation by suppliers to create low carbon products and services.
Customers can usually save far more than £20 a year on their energy bills by switching to a cheaper supplier. Compare cheap energy deals using our free comparison tool.