CES, the international Consumer Electronics Show, has just wrapped up for the year in Las Vegas. Showcasing the best and newest technology from around the globe, it has become a highlight in the calendars of all tech lovers.
From groundbreaking new gadgets to weird and wonderful inventions, CES introduces us to everything that we can expect to hit the high street over the next few years.
This year was not a disappointment. From a TV that rolls up to a smartwatch powered by body heat, there was a lot to love in Vegas. We've picked 10 of the coolest gadgets on show for 2019, which you'll undoubtedly be adding to your Christmas list in years to come.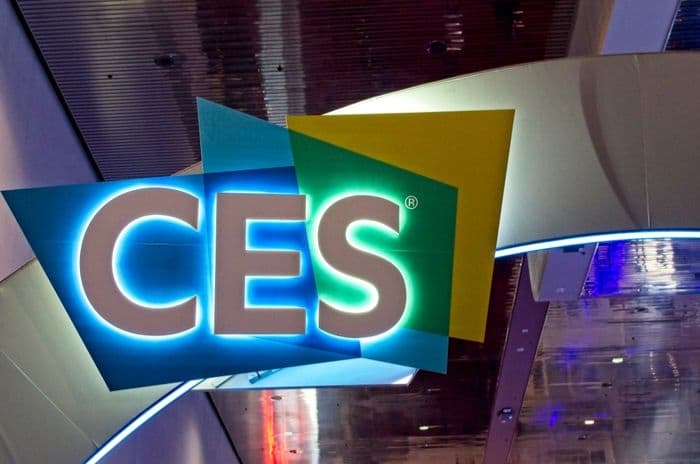 1: LG's roll up TV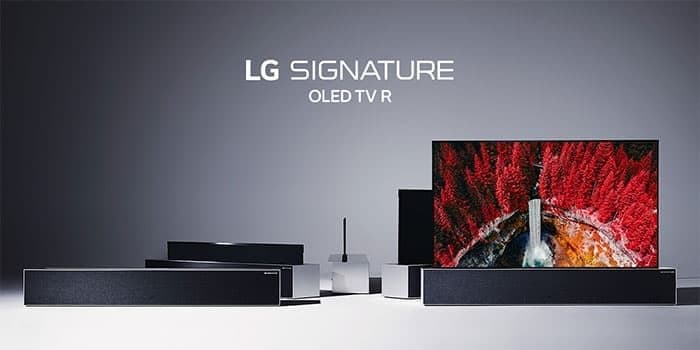 © LG.com
LG showed off their new disappearing OLED TV at CES, featuring a huge 65 inches screen which can roll neatly into a box.
As well as providing a less cluttered appearance to your living room, the TV boasts 4K HDR Smart capabilities, with new in built tech including Google Assistant and Amazon's Alexa.
LG have set the launch date for the TV as the second half of 2019, although there's no indication on price yet.
2: The folding phone
© Royole.com
If TV's that roll away for storage make you excited, the phone you can bend in half may just be the best thing you've ever seen.
Brough to CES by relatively unknown phone maker Royole came the FlexPai. When unfolded, it's a sizeable 7.8inch AMOLED screen, which you can bend in half to fit it in your pocket more easily.
The downside is that the phone is never truly flat, which makes it a bit of a non-starter in our opinion. However, it's interesting technology, and something we'll no doubt see a lot more of in years to come.
3: A voice controlled toilet
Yes, you read that right. As well as talking to our watches, our smart speakers and (hopefully) our families, we can now have a chat with our loos as well.
Voice commands are coming for pretty much everything in your life, from your fridge to your cooker. The craziest thing we've seen it added to, however, is the Numi toilet from Kohler.
By talking to the toilet, you can get it to warm up the seat, light up the room and even play ambient noises while you, er, take care of business. Accompanying the toiler are other voice controlled products from Kohler, including a bathtub, shower system and smart mirror.
But, at a price of $7,000 (£5,450) for the toilet, we think we'll stick with the traditional version.
4: The smart belt
As if our toilets getting smarter didn't blow our minds, now our clothing will too. The Smart Belt from Welt brings smart technology to our waists in a wearable, unobtrusive way, and we like it.
It's a fitness tracker predominantly, measuring your waist size to let you know if you've eaten just a little too much. It also checks up on distance walked, calories burned, and time spent sitting, delivering a health score via its accompanying app.
Compared to some of the wearable tech we've seen over the years, it actually looks really good. It even has fall detection built in, which could be useful if you're planning on gifting it to an older person.
It's already on sale in the US, and is retailing for around $250, so expect it to be around the £200 mark when it does come to the UK.
5: The skin perfecting wand
Skin blemishes are such a pain to cover up, but soon you might not have to any more. The Opte Skin Editing Wand is a gadget that can find and eliminate areas of pigmentation to give you a flawless complexion, even on no makeup days.
It does this using a tiny camera which takes around 200 images per second. Using these images, the wand identifies areas of pigmentation and then applies a microscopic amount of serum to help them blend in with the surrounding areas.
No word on when it will be released, or how much it costs, but we don't expect this sort of wizardry to come cheap!
6: The 5G router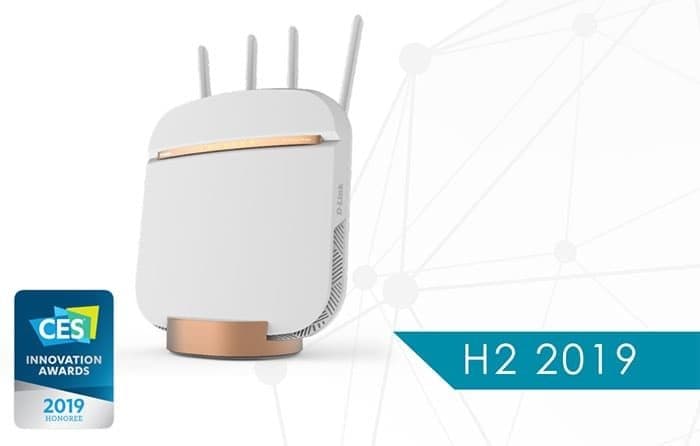 © Dlink.com
With 5G around the corner, D-Link have made a product that could see us ditching our cable internet for good.
The D-Link DWR-2010 5G NR router works with 5G technology via the mobile network. That means you can get a 5G signal beamed around your home, achieving broadband speeds anywhere there's a 5G service.
Although it's a great piece of kit, 5G won't realistically be available widely in the UK for some years yet, so don't go cancelling your broadband contract just yet.
7: The Asus Mothership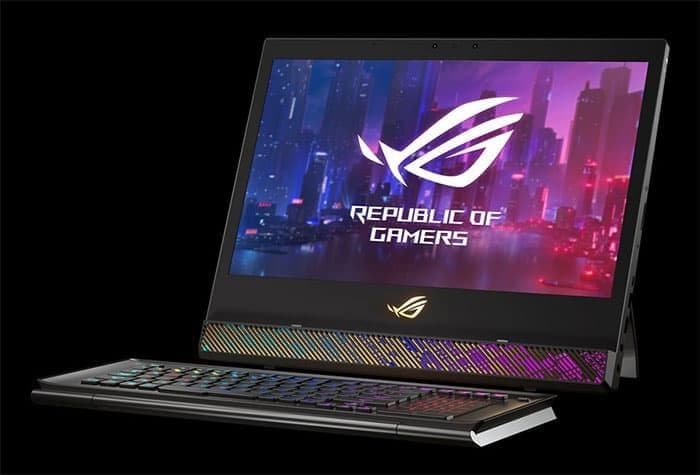 © Asus.com
If you love your gaming tech, this is a cool new product from the experts at Asus. The ROG Mothership GZ700 looks like a chunky Microsoft Surface but performs like a high spec gaming PC.
It's minimalist appearance belies the technology inside. With a Nvidia RTX graphics card, Intel i9 processor and as many as three 512GB SSDs, it's capabilities are second to none.
Following in the footsteps of popular gaming tech company Razer, the keyboard is complete with chroma style RBG backlights, letting users customise their hardware with all manner of rainbow colours.
8: The heated razor from Gillette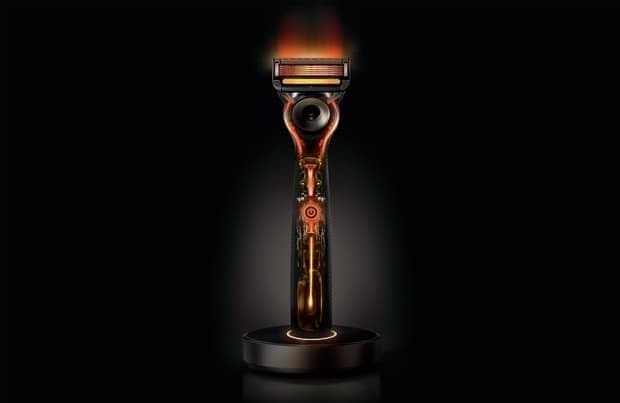 © Indiegogo.com
You might have heard about this product a little already, as it was at the heart of an Indiegogo campaign by Gillette. Mimicking the barbershop experience, it's a must have for anyone who's sick of the beard trend.
Heating up in less than a second, the razor warms soap and skin for a revolutionary shaving experience. Gillette had lots of positive feedback from the product and announced at CES that they plan to start working on a commercial version.
At $160 a go, we think Gillette could shave a bit off that price if they're going to make it a must-have. Even so, razors from the Indiegogo campaign are due to ship in February, so expect to see one coming to a bathroom near you soon.
9: The really, really wireless charging case
QI charging is certainly taking off, and while it's nice to avoid the need to plug in your phone, you still need to sit it on top of a charging pad of some sort. One company is looking to do away with that.
The Spigen Forever Sleeve is a phone case which will charge your phone completely wirelessly, while you've still got it in your hand. As long as it's within 10 - 12 feet of an Ossia wireless power transmitter, the phone will charge.
Although the tech won't be widely available until around 2020, it bodes well for the future of homes. Wireless power is on the horizon, my friends, and the home of the future could be completely cable free.
10: The Withings Move watch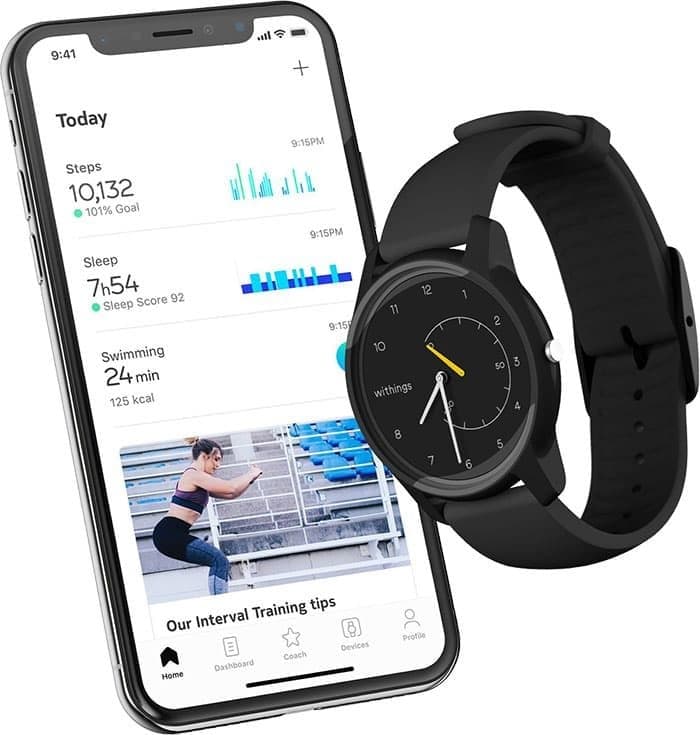 © Withings.com
Love them or hate them, smartwatches have proven their worth and are here to stay. So too are activity trackers, which is undoubtedly why Withings decided to combine it all into one handy device.
The Move activity tracking watch does everything a Fitbit will do, including monitoring sleep, steps and tracking your runs with GPS. Most impressively, it doesn't require charging for a whole 18 months, which makes it far more convenient that the majority of smartwatches, and it has EKG to check your heart heath too.
Withings plan to start shipping the Move in February, and at just $69.95 (around £55), we reckon it's going to be a big hit.