Thousands of ex customers of two failed energy firms say they have been chased for money, even though they say they don't owe anything.
Energy customers who used to do business with Extra Energy and Iresa claim they've received letters regarding outstanding balances, with many disputing the amounts being claimed, or even that they owe anything at all.
Failed firm Iresa had a customer base of around 90,000 accounts when it ceased trading in August last year. Those customers were transferred to Octopus Energy, who, under the Ofgem Safety Net, agreed to honour all credit balances.
Extra Energy supplied in the region of 108,000 domestic customers as well as 21,000 business premises when it announced its administration in November last year. Ofgem appointed Scottish Power to take on these displaced customers.
These two suppliers are among several who have collapsed in recent months, the most recent being Brilliant Energy just a few weeks ago. This has led to an estimated one million customers being displaced in the past 12 months.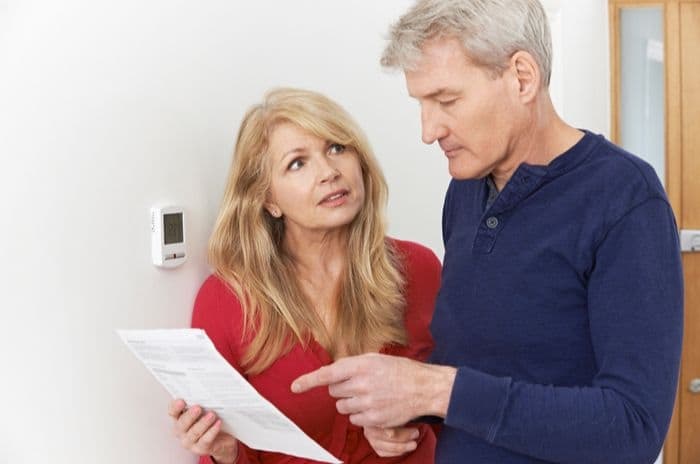 Credit: SpeedKingz/Shutterstock.com
Collection letters
Administrators of failed firms take on the responsibility of chasing any outstanding balances not settled at the time the company went bust. To do this, many will turn to the services of debt collection agencies to assist with the collection of outstanding money.
In both situations, customers have complained in forums and on social media, that the letters they have received were for money they didn't owe, with deadlines for payments, after which time enforcement action would be taken.
Some people have said the contact on behalf of Extra Energy has been "threatening" or that they were never a customer. Some Ex-Iresa customers have said they left the company long before it closed down.
A commonality between the two situations is a difficulty in speaking to a human about the situation. Both debt collection letters urge customers to talk to the debt collectors immediately and give telephone numbers to do so.
However, some customers have said they have duly called the agency to enter into discussion, but have been left on hold for long periods, or have been cut off before even speaking to a person.
Mistakenly contacted
The party responsible for the contact are the administrators of the former companies. In the case of Extra Energy, this is Pricewaterhousecoopers, who have openly admitted that there may have been an error on their part.
They have said that they 'have a duty to recover debts owed to the company' and that they are in the process of contacting all customers whose account indicates they were in debt at the time the company folded.
However, they also admit that there may have been 'a limited number of instances' where customers were wrongly contacted. They have issued an apology and say that they are urgently investigating what has gone wrong.
For ex-Iresa customers, the administrator appointed to handle their accounts is Deloitte. Deloitte are yet to admit any fault on their part but say that disputes should be addressed to the debt collection agency, CDS.
Have you been contacted?
Customers who have been on the receiving end of debt collection demands from either Iresa or Extra Energy are urged to check bank statements and to dig out old bills to prove what they do or don't owe.
In all cases, customers are encouraged not to ignore the demands, as some do owe money. Although credit files will not be marked in the short term, letting the situation drag on could lead to an issue with their credit score. Disputes should be raised as soon as possible to ensure this does not happen.
Citizens Advice recommends that getting in touch with the creditor is a good first step. They say customers should gather evidence of how much they owe, or indeed of balances being paid off, and then send a letter to the creditor including copies of their evidence.
Although Ofgem remain the industry watchdog for gas and electricity, they have stated that their remit is limited once a company engages a debt collection agency. They point customers to Citizens Advice for help, and to Trading Standards if they feel they are being unfairly harassed.
Note: This article has been corrected. CDS were instructed as debt collectors for Iresa, and not Extra Energy.