The People's Operator Review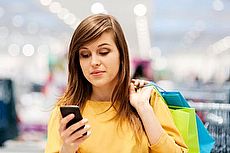 THE People's Operator are a low cost, SIM-only mobile virtual network who allow their customers to give a proportion of their mobile spend to a charity of their choice.
On top of that they "share" 25% of their profits with various worthy organisations through the TPO Foundation.
Wikipedia founder Jimmy Wales is one of the names on the board, and they're vocal about their desire to provide a more "ethical" mobile service.
But what do they provide their potential customers with, apart from a smug glow? We take a look at who they are and how they work, and the deals they offer.
The People's who?
Launched in 2012, The People's Operator, known as TPO for short, are a mobile virtual network operator (MVNO).
Until recently they mainly used the 3G part of EE's network to provide their service, but at the time of this update, they've moved across to Three and all their new plans offer 4G as standard.
Alongside the mobile network, they run an advert free social media network - the TPO Community - where users can share news and information about, and raise support for, the causes they're involved with.
While TPO use a charitable business model, they are still a for-profit company.
The 10% of mobile spend (minus VAT) they donate comes from their marketing budget; rather than paying for expensive campaigns, they rely on word of mouth and adverts placed on the sites of the charities and organisations they support.
A SIM-only provider, they aren't the place to go for the newest handset - but they can offer 30-day SIMs for as little as £7.50 a month.
Another point worth mentioning is that they don't carry out credit checks on new customers, making them a viable option for people whose financial history isn't sparkling.
Who benefits?
When signing up, customers are given a list of registered organisations - ranging from charities to schools and hospitals to political parties and trade unions.
Should an organisation not be on TPO's list of "charity partners" or "progressive causes", tell them and they'll try to arrange it.
These are the organisations that benefit from the donation from our monthly bills. Once we've accounted for the effect of VAT on the bill, someone with a £10 a month tariff would be donating 83p a month, or £9.96 a year.
The TPO Foundation, meanwhile, is the part that oversees who gets the grants funded by the 25% of the company's profits.
There's a slight issue here in that TPO have yet to actually make any profits - in 2015 they made a loss of £10.45 million - but subscriber numbers and revenues have risen sharply in the past year, so there's still hope.
The People's phone deals
As mentioned above, TPO work on a SIM-only basis. Users can sign up to a monthly tariff or a PAYG deal.
Pay Monthly
There's a reasonable range of Pay Monthly tariffs, ranging from the above mentioned £7.50 deal suitable for light users to a 6GB data deal for £20 a month:
The fact that until recently all but one of their deals were 3G only meant that they could offer lower prices than much of their competition.
It's difficult to say how much the move to 4G as standard has affected prices, because while their cheapest Pay Monthly deal is now £7.50, up from £5.99 a month before the change, it also comes with twice the minutes and five times more texts - and a smidge more data:
| | Plan | Minutes | Texts | Data | Price |
| --- | --- | --- | --- | --- | --- |
| | 3G "No Frills" plan | 100 | 100 | 500MB | £5.99 |
| | 4G "No Frills" plan | 200 | 500 | 512MB | £7.50 |
If 512Mb of data seems a little light for £7.50 a month, however, TPO have always been quite competitive when it comes to the plans they offer for around £10.
Let's compare their latest £10 deal with the £10 tariffs from two other MVNOs - Virgin Mobile and GiffGaff:
The plan from Virgin Mobile - who use TPO's old MVNO partner, EE - gives the same amount of data, and far more minutes. Admittedly Virgin Mobile only offer 3G data, so the boost in calls allowance is at least partly paid for by the savings made by offering a slower data connection.
GiffGaff use O2's network. Last summer they upgraded their goodybags to offer 4G data as standard, which raised prices a little. Whether they or TPO are better value depends on how we use our phones most - for messaging, calling, or browsing and social media.
As recently as summer 2015, TPO had a plan that offered up to 31GB of data per month - albeit for £49.99 - but these days, anyone looking for allowances larger than 6GB will need to look elsewhere, or rack up a serious bill for out of allowance usage.
Note too that tethering is not permitted.
Pay As You Go
For those who want a bit more flexibility, TPO also offer pay as you go mobile use.
As well as offering true PAYG, the rates for which are available here, they sell a range of bundles, the details of which look rather familiar:
| | Tariff | Minutes | Texts | Data | Price | |
| --- | --- | --- | --- | --- | --- | --- |
| | Power Bundle | 200 | 500 | 512MB | £7.50 | Visit TPO |
| | Super Bundle | 300 | Unlimited | 2GB | £10 | Visit TPO |
| | Wonder Bundle | 500 | Unlimited | 2.5GB | £12.50 | Visit TPO |
| | Extra Bundle | 500 | Unlimited | 4GB | £15 | Visit TPO |
| | Ultra Bundle | 1,200 | Unlimited | 5GB | £18 | Visit TPO |
| | Jumbo Bundle | 2,400 | Unlimited | 6GB | £20 | Visit TPO |
These are basically the Pay Monthly deals with a bit more flexibility - once bought, each bundle is valid for 30 days (use it or lose it), but there's nothing to stop people buying another if they do use up all their allowance before 30 days is up.
It used to be that TPO included a certain number of TPO to TPO texts and minutes free of charge for PAYG customers - up to 100 minutes of calls, or up to 250 texts, per month - but this perk appears to have gone.
Out of allowance charges
Pay monthly customers who do think they're going to go over their data allowance can contact TPO via the website to request an extra data bolt-on. There are three options:
512MB for £5
1GB for £7
2GB for £11
If it's not more data that they need, pay monthly users should be aware that some of their excess usage charges are higher that those paid by PAYG customers using up standard credit.
Here are the standard call charges for pay monthly and pay as you go customers:
| | Pay Monthly | Pay as you go |
| --- | --- | --- |
| Calls to UK landlines | 12p/min | 12p/min |
| Calls to mobiles | 12p/min | 12p/min |
| Voicemail | 12p/min | 12p/min |
| Texts to mobiles | 10p | 5p |
| Picture message MMS | 30p | 30p |
| Data, per MB | 15p | 15p |
| Incoming calls | 4p/min | 4p/min |
| Access charge for 08, 09, 118 | 35p/min | 5p/min |
At the time of this update, however, TPO are offering discounted rates on certain services for both types of customer. Those discounts are as follows:
| | Pay Monthly (discounted) | Pay as you go (discounted) |
| --- | --- | --- |
| Calls to UK landlines | 10p/min | 4p/min |
| Calls to mobiles | 10p/min | p/min |
| Voicemail | 10p/min | 4p/min |
| Texts to mobiles | 10p (unchanged) | 3p |
| Data, per MB | 3p | 2p |
| Incoming calls | Free | Free |
The People's Coverage
As we mentioned above, TPO used to run on the 2G and 3G parts of the EE network, but they've now switched to Three and gained full 4G coverage too.
Three's 3G network covers 97% of the UK population, and they're continuing to expand their 4G network. At present it's mostly concentrated in towns and cities; more than half of UK premises should be able to get a decent 4G signal.
While their network and coverage may not be as wide as EE's, YouGov polling of mobile users consistently sees Three being rated the UK's most reliable network overall - for voice calls, texts and data usage.
TPO's coverage checker uses a rather alarming shade of pink to denote coverage; the more vivid the colour, the stronger the signal should be.
Swathes of the map are coloured pink, but zoom right in to check signal strength before signing up.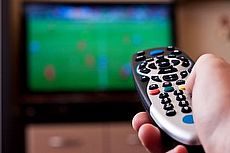 15 November 2017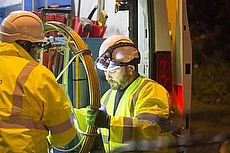 10 November 2017
9 November 2017
Follow us or subscribe for FREE updates and special offers