How to keep track of your pension pot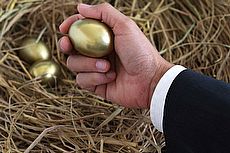 ©iStock.com/Pixfly
WORRIED that retirement will be an embarrassment of riches, with more income than you know what to do with?
Didn't think so. Yet, according to Age UK, one in four workers has lost track of at least one pension pot - and the Government say there's more than £400 million sitting in lost or forgotten pension pots.
With people now having an average of 11 jobs before retiring, the number of pension pots falling by the wayside like this is only expected to rise.
Without the right paperwork, millions of us could miss out on money that's rightfully ours when retirement rolls around.
Read on for more on finding a pension or, if the money's been found and the next step is to work out what to do with it, skip ahead.
Finding a lost pension pot
This is one of those issues it's best to get on top of as soon as possible: the longer it's left the greater the chance we'll overlook a provider who owes us money.
Even now that auto-enrolment is upon us, not everyone is part of their employer's pension scheme. Most of us will have had to purposely sign up to a scheme at some point.
Tracing service
For those who think they might have done, the first stop should be the Government-run pension tracing service.
This has been overhauled recently to make it much quicker and easier to use - but it's perhaps no longer as useful as it once was.
Previously users needed to provide their personal details - name, address and another form of contact - as well as the dates of employment, and the last known address of any previous employers with whom they may have had a workplace or personal pension.
It was also possible to look for a number of schemes at once using the online form - which is why the service aimed to give every tracing request a response within 15 days.
Now, however, users only need to provide the name of the provider or the pension fund they think they were signed up to.
For that we'll get an instant result, in the form of the most up to date contact details for that provider and the information we'll need to provide when getting in touch ourselves.
Anyone who would like further help using the service can call 0345 600 2537, from 8am to 6pm from Monday to Friday.
Other pension eligibility
Should a close relative have died before taking their pension, we may be entitled to that cash too.
Those looking into this should contact the pension provider directly. They may ask for probate or letters of administration in order to release the money - but they may not, especially if the amount is small.
Particularly with defined contribution pensions - which make up the bulk of personal and newer workplace schemes - there's extra incentive to look into the matter quickly, as beneficiaries may be able to access the money tax free.
State pensions
One pension we don't have to go out of our way to find is the state pension, of which there are now two kinds.
Men born on or before 6 April 1951, and women born on or before 6 April 1953, are entitled to the old state pension; those born after these dates qualify for the new state pension, which we look in to here.
Everyone who has paid National Insurance for a certain number of years between the age of 16 and the year before state pension age - 30 years for the old state pension, and from 10 to 35 years for the new version - is entitled to it.
For a year to count as "qualifying" we'd usually have spent it working, but time spent not working as a result of illness, caring for a family member or receiving some benefits can also count towards the state pension pot.
Those who reached state retirement age (just short of 63 for women, and 65 for men) with 30 qualifying years before April 2016 can claim a maximum of £119.30 per week for this tax year.
Anyone who has reached state pension age since 6 April 2016 and has at least 10 qualifying years will instead get the new state pension. The maximum available, with the full 35 qualifying years, is £155.65 per week; anyone who has fewer years will get a proportionally lower rate.
Also bear in mind that at the moment, the state pension age for women is increasing gradually every few months, until it reaches 65 - the same as for men - in 2018. Then the retirement age for both will continue to rise steadily and gradually until it reaches 66 in 2020.
Another staggered increase is currently planned to raise retirement age from 67 to 68, between 2026 and 2028.
If all that sounds rather complicated, there's a good basic state pension age calculator available from the Government here.
I found my cash: now what?
Ok, so we've tracked down our pensions. What can we do to hang on to them?
Consolidating
One option is putting all those separate funds in one place: it's easier to get a handle on and, potentially, a safer and better home for your retirement cash.
Many people prefer to move everything into their current employer's fund or into a self invested personal pension (SIPP).
There are two big things we need to consider before making a move, however: exit penalties and potential reduction in value.
Particularly given the way in which providers have reacted to last year's pension freedoms (more below), the risks of being affected by one or both of these issues is higher than it once was.
But it could be just as bad long term to leave the money where it is, if the fund isn't performing particularly well, or in the case of multiple small pots - so it's worth finding out what we can before making a decision.
Exit penalties
Penalties for moving cash elsewhere can be extremely harsh: even when we're old enough to take advantage of the money it can cost hundreds, even thousands, of pounds to do so - and Baroness Altmann has said she's heard of people being charged more than 40% of a fund's value in fees.
It's doubly annoying given that some with investment pensions are already paying fees on funds that aren't performing well because of the way their investments are structured.
Losing value
Previously, the majority of pensions had to be invested in an annuity - and many companies offered guaranteed annuity rates to people investing their money with them.
Moving the money, therefore, would be likely to mean losing that guaranteed rate.
But annuities, although actually very sensible, have suffered from being seen as complicated and, in recent years, somewhat uncompetitive. The guaranteed rate might not be all that good compared to what else is out there.
In both cases, it can be well worth consulting with an independent financial adviser.
Getting at our pension cash
Another option is getting at the money invested in the pensions before we retire.
Since April 2015, this has been a real - and rather popular - choice for thousands of people aged 55 and over, thanks to the much trumpeted defined contribution pension freedoms.
It almost goes without saying - but let's say it very strongly in any case - that raiding the retirement fund runs a big and obvious risk: leaving us without any money in old age, when we will need it most.
Just as we noted above, moving pension money can be an expensive business, particularly for those who aren't yet 55. Schemes offering to help us access the money in a pension fund before we're 55 are almost all unauthorised, and can often end up costing most of the money saved in them.
Unauthorised payments
That's because accessing pension money before we're 55 comes with a tax bill of 55% of the amount claimed - which can rise to 70% if we don't inform HMRC. Then there'll be a fee, which the FCA say can range from 10% to 30% of the value accessed.
Genuine "pension release" or "pension unlocking", under which we don't have to pay tax, is much stricter regarding eligibility. HMRC cite just three examples:
Early retirement caused by ill health
The pension scheme dates from before 2006 and included the right to take the pension early
The investor is aged under 75 and expected to live less than a year.
Pension liberation, then, is best avoided all together, and pension release is an option most of us would rather not have.
Seek advice
If we really need a lump sum, note that even when we reach 55 only the first 25% of any money we access is tax-free; the rest will be taxed at our nominal rate - and accessing too much could push us up a tax bracket.
Even so, it is still an option to bear in mind - although a personal loan or taking money from elsewhere - from an ISA, for example - might be better.
Now, more than ever, it's worth seeking independent financial advice from a trained pensions adviser before deciding what to do with our money.
Paying for advice has the benefit that it will be much more personal, with the adviser looking at our finances as a whole before helping us decide on the best way to achieve our goals.
Those old enough to access their personal pensions may also benefit from the Government's Pensions Wise service, launched ahead of the reforms last year - and it has the added advantage that the consultations are free.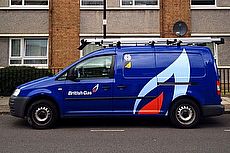 21 November 2017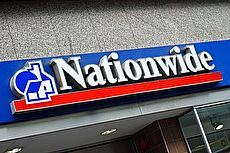 16 November 2017
13 November 2017
Follow us or subscribe for FREE updates and special offers