VIRGIN Media have declared their new wi-fi calls app a success, as six months of data suggest it has helped users collectively save a total of £1.2 million.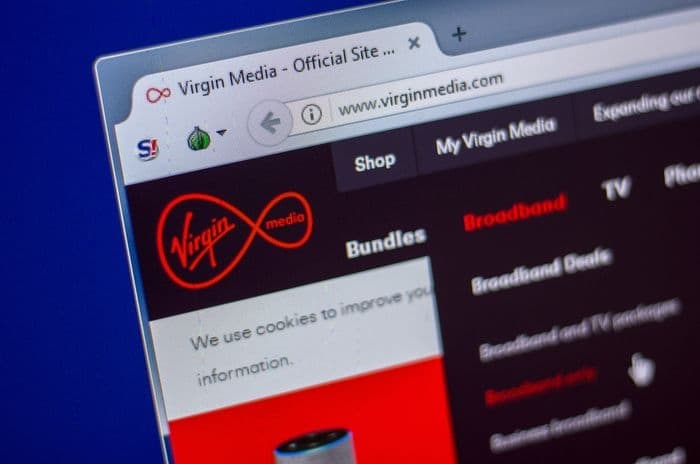 Credit: Sharaf Maksumov/Shutterstock.com
VoIP apps, like Skype, Viber, Google Hangouts, Facetime and Vonage, are already popular with smartphone users, but Virgin's SmartCall allows their customers to use the landline minutes they're already paying for on their mobiles.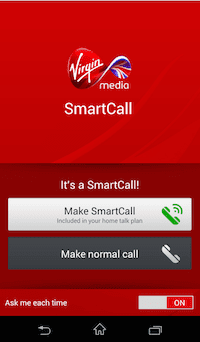 Virgin Media SmartCall
With the app, anyone on Virgin Media's unlimited minutes plan can avoid paying as much as 40p per minute for calls to 0800, 0845 and 0870 numbers
SmartCall isn't the first wi-fi calls app to breathe some new life into increasingly underused landlines.
Not the first, not the last
BT launched SmartTalk back in January 2013 and there is rumour that TalkTalk have also got something similar on the cards.
Like Virgin Media's app, SmartTalk allows mobile users to tap into their landline package on their smartphone.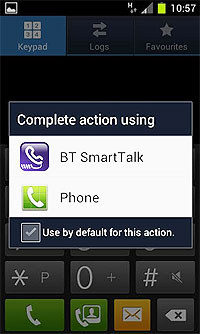 BT SmartTalk available on Android
But the app has greater reach: it's is available on both iOS and Android; can be downloaded onto five different devices, while SmartCall can only support two and is available to all BT landline customers, in contrast to Virgin Media's 'anytime only' rule.
In accordance with that, BT's app has been much more popular.
According to estimates from app rating site Xyo, Virgin Media SmartCall has been downloaded around 102,000 times. BT's SmartTalk is closer to 450,000 downloads.
A post on the TalkTalk forum suggests that the telecoms operator also has plans for a wi-fi app that, CEO Dido Harding reportedly promises will be "something very exciting and better than the competition".
The future of landlines
It's clear that wi-fi calling apps are a growing trend, but are they really the future for landlines?
It's well documented that landline calls are in decline. In fact, the number of minutes made on mobiles first overtook those on a fixed line in 2011.
The most recent Ofcom data, found that people in the UK made 135 minutes of outgoing calls a month from landlines in 2012. This is 12 minutes less than in 2011 and 68 minutes less than in 2010.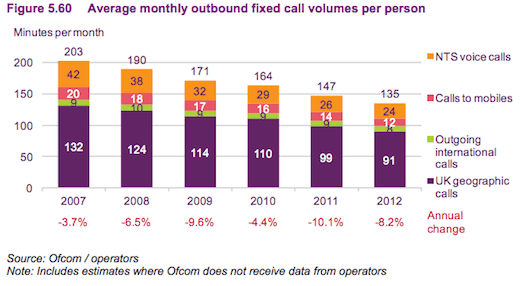 SOURCE: Ofcom Communications Market Report 2013.
Ofcom research also found that there was a 2% difference between the number of adults that used a landline in the first quarter of 2013 and the number of adults with a landline.
This could be because the landline has been installed solely to enable access to fixed line broadband and the house is just using mobile, Ofcom suggest.
With VoIP, wi-fi calling apps and better rates, Three recently made calls to Freephone 0800 numbers free on mobiles, ditching landline is becoming more viable.
Previously, calling an 0800 number from a Three phone cost up to 40p per minute. All the other networks do still charge for called to numbers beginning with 08, but this will also change by 26th June 2015 at the latest.
However, the use of wi-fi apps can be overstated.
Wi-fi calls 'last longer'
Virgin Media's analysis of the SmartCall data found that, since launch in October 2013, 670,000 calls have been made on the app.
The average call using the app is four and a half minutes long, supposedly 80% longer than a standard mobile call.
Note, however, that in order to reach that conclusion, Virgin Media used the following assumption, "UK average call duration is 2.5 minutes, according to analysis and comparison organisation Bill Monitor".
Actually, Bill Monitor's analysis assumes that "calls made have a varying length... for example, the average call length is about 2.5 minutes for 500 minutes per month" so we can guess that the overall average is higher.
In addition, the increase is likely to be related to the fact that calls on the app are made over wi-fi when users aren't on the move and, while SmartCall's four and a half minute call time might be an improvement on standard mobile calls, it's nowhere near the average landline call time.
That's 20 minutes, according to TalkTalk.