Virgin Media offer £100 voucher on Big Bundles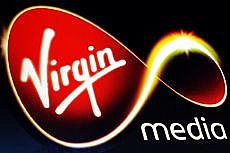 VIRGIN Media are running a blink and you'll miss it £100 voucher offer for people signing up to one of their Big Bundles.
The offer, which ends tomorrow night, also includes at least a third, and up to 50%, off the monthly cost of each bundle for the first nine months of the 18 month contract.
The vouchers are available for either Marks and Spencer, Amazon.co.uk, or John Lewis.
The Virgin Media Big Bundles
Virgin's Big Bundles are their discounted triple-play deals, including superfast broadband, phone with weekend calls included, and Virgin Media TV.
They offer an immediate saving of at least £5 a month on creating a triple-play bundle for ourselves, because while other TV customers have to pay a monthly fee for their Tivo box, Big Bundle subscribers get it free of charge.
There are four basic Bundles to choose from, each of which comes with the £100 voucher offer:
Bundle
TV
Broadband
Phone
Price
Price inc. line rental
Big Easy
M
50Mb
M
£11
for 12 mths,
then £29
£30
for 12 mths,
then £48
Big Bang
M+
100Mb
M
£27
for 12 mths,
then £36
£46
for 12 mths,
then £55
Big Kahuna
XL
200Mb
M
£37
for 12 mths,
then £51
£56
for 12 mths,
then £70
Big Daddy
XXL
200Mb
M
£30
for 12 mths,
then £38
£49
for 12 mths,
then £57
We look into what each of the above packages offers in terms of the TV content in our full review of Virgin Media TV.
The voucher deal also applies to an offshoot of the Big Kahuna deal, where customers can add Sky Sports or Sky Movies, also at half price for the first nine months of the contract, and then at a slight discount.
Getting Sky Sports through Virgin Media usually costs £29.25 a month; ordering it with the Big Kahuna deal will cost just £14 a month for the first nine months, then £28.
How much adding Sky Movies to Virgin Media costs depends on how many of the film channels we want: Virgin Media sell the 11 channels in three combinations:
| Package | What you get | Price/mth |
| --- | --- | --- |
| Sky Movies 1 | Comedy, Select, Greats, Family, Drama and Romance | £15 |
| Sky Movies 2 | Comedy, Select, Sci-Fi and Horror, Action and Adventure, Crime and Thriller | £15 |
| Sky Movies | All of the above, plus Sky Movies Premiere, Sky Movies Showcase, and Sky Movies Disney | £20 |
Those buying the Big Kahuna Movies deal get all 11 Sky Movies channels for £9.50 for nine months, and £19 a month after that.
People taking the Big Daddy deal get both Sky Sports and the Sky Movies collection - and their HD equivalents - as standard, although that's reflected in the monthly price customers can expect to pay.
Superfast vs Ultrafast
It's also worth noting that the Big Kahuna and Big Daddy bundles also come with Virgin's now even faster fastest fibre broadband connections, of up to 200Mb.
As this is Virgin Media, that doesn't mean people on the Big Bang or Big Easy deals are limited to the slow lane, though - their slowest broadband is still faster than BT's most popular fibre.
With the recent news that Virgin Media fibre customers are being offered the chance to boost their speed that little bit more, at no extra cost, even those signing up for the Big Easy budget bundle could find themselves getting up to 70Mb for less than £40 a month.
BT offer their unlimited Infinity 2 fibre (up to 76Mb) plus evening and weekend calls for £45.99 a month - but taking their equivalent TV deal, TV Starter, costs another £4 a month on top of that.
That goes some way to showing how difficult Virgin Media's Big Bundles are to beat - for those of us who have access to their service.
Despite work on their biggest ever expansion project being well underway, it's still the case that only about half of UK homes can get Virgin Media. It's possible to get a rough idea of whether or not a postcode area is covered using the postcode checker here.
There's more on the vagaries of Virgin Media's availability in this guide - and what it's possible to do about that here.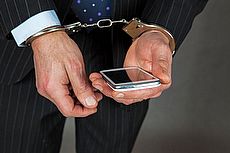 23 November 2017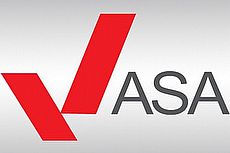 23 November 2017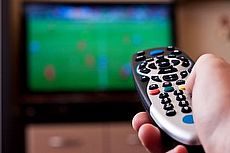 15 November 2017
Follow us or subscribe for FREE updates and special offers