Vodafone call charges to rise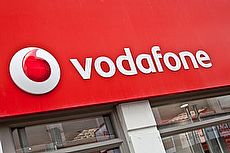 VODAFONE will be raising their out of allowance charges for their home phone and pay monthly mobile customers from next month - and letting some customers go without penalty.
Pay monthly mobile customers will find that sending texts out of allowance will almost double in price, while most non-inclusive calls will be increasing to 55p per minute.
As the bundle prices aren't changing, most customers won't be allowed to leave free of charge - but the operator is making an exception for those who regularly go over their allowance.
Meanwhile, home phone and broadband customers are being given the chance to leave without incurring early termination fees because some of their landline calls are increasing in price.
Invitation only
Mobile customers affected by the price rises should be receiving a text notification telling them about the changes, due to come into effect from July 23rd, and directing them to the Vodafone website for more information.
As the majority of customers stay within their allowances, the increases shouldn't affect them, and they'll be expected to see out their contracts.
However, having reviewed customer bills from February, March, and April this year, Vodafone say there are some who regularly use more than their allowances - and it's these users who'll be contacted.
As they can expect their bills to increase by more than the Retail Price Index rate of inflation (currently at 1.3%), Vodafone say they're entitled to leave without charge.
Whether that applies or not, here's how their out of allowance charges will change:
Call charge price
Until July 22nd
From July 23rd
Calls to UK mobiles and landlines starting 01, 02, 03
45p per minute
55p per minute
Freephone calls to 0500 numbers
45p per minute
55p per minute
Access charge for 084, 087, 09, 118 calls
45p per minute
55p per minute
Calls to 080 numbers
Free
Free
Texts
18p each
35p each
Picture and video messaging
45p per minute
55p per minute
Calls to Europe Zone 1
£1 per minute
£1.50 per minute
PAYG data, per day
£1.50/100MB
£2.50/100MB
The network's standard roaming rates in Europe Zone 1 are also changing, although not quite as dramatically.
Roaming within Europe Zone 1
Until July 22nd
From July 23rd
Making calls to another country
4.3p per minute
4.6p per minute
Receiving calls from another country
0.9p per minute
0.9p per minute
Data
4.3p per MB
4.6p per MB
Texts
1.3p each
1.6p each
Picture messaging
4.3p each
4.6p each
These changes are so small compared with Vodafone's other price rises because they're calculated using a different method.
Europe Zone 1 refers to EU-regulated countries, where roaming charges are now all meant to be the same.
Everyone within the European Union should pay the same rate for EU-wide roaming - but because we have a different currency, our rate needs to be recalculated regularly. This is done by taking the average Euro exchange rate on March, April and May 1st each year.
As the pound has been a little wobbly in recent months because of the uncertainty ahead of the EU referendum (we had to mention it eventually), that's resulted in a slight fall in value against the Euro - and a slight rise in prices.
Small changes
As the home phone and broadband price changes come into effect on July 1st, customers should already have been made aware of the few changes that are being made:
Call charge price
Until July 22nd
From July 23rd
Call connection charge
15p
19p
Calls to UK landlines
9.5p per minute
11.5p per minute
Calls to UK mobiles
11.5p per minute
13p per minute
Access charge for 084, 087, 09, 118 calls
9.5p per minute
11.5p per minute
Calls to UK landlines starting 01, 02, and 03 remain free at evenings and weekends; calls to freephone numbers - starting 0800, 0808, and 0500 - will remain free at all times.
Under Ofcom rules, if a telecoms company alters any of their basic costs to the material detriment of their customers, the company must let us leave free of charge.
The obvious example is in the case of a price rise, but we're also losing out if the price stays the same but the service is reduced somehow - say by having inclusive calls of some sort removed from our package.
Vodafone are keen to point out that there's no change to the most basic costs and allowances - line rental is staying at £16.99 a month, and it'll continue to include free evening and weekend calls of up to 60 minutes long.
They're also not changing the price of their various broadband packages.
However, that tiny per minute increase on the cost of non-inclusive calls is enough to trigger the "material detriment" escape route - so customers are allowed to leave without facing early termination fees, however far into their contracts they are.
How to leave
Vodafone say that anyone eligible who does want to leave must cancel their contract by writing to the following address:
Vodafone Limited
The Connection
Newbury
Berkshire
RG14 2FN
Pay monthly mobile customers must do so within 30 days of receiving their text notification, while home broadband users need to get their letter to Vodafone before June 30th.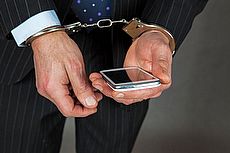 23 November 2017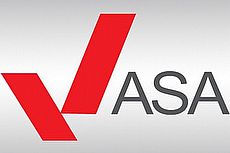 23 November 2017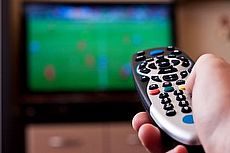 15 November 2017
Follow us or subscribe for FREE updates and special offers