Vodafone introduce 30-day network trial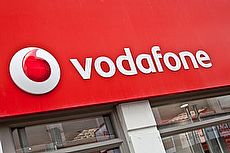 VODAFONE are giving all new and upgrading mobile customers a 30-day trial run on their network before tying them into a contract.
Any personal or small business customers (that is, with nine or fewer mobile connections) who have placed an order with Vodafone since March 21st are entitled to cancel without penalty within 30 days.
Vodafone say they won't require users to prove that the network isn't good enough; all they do ask is that those who aren't satisfied follow their returns process within the 30-day period.
Try before you buy
The Vodafone website also suggests that it doesn't matter whether it's the network or the handset that's the problem - "if you're not totally happy you're free to change your mind".
That's a big promise, although understandable, and quite welcome given that many smartphone deals require us to sign up for two years.
There are still numerous 12-month deals available, but they tend to cost more; depending on the provider and the handset, the difference can be stark.
Using the Samsung Galaxy S7 Edge as an example, Vodafone's cheapest monthly deal on a two-year contract costs £36 a month and £149 upfront; it comes with 500 minutes and 500MB of data.
Anyone determined to get the same phone on a 12-month deal will have to pay a minimum of £54 a month, as well as £279 upfront, on the Red 2GB plan.
| | Plan | Calls / texts | Data | Contract length | Upfront cost | Monthly cost | |
| --- | --- | --- | --- | --- | --- | --- | --- |
| | Standard 500MB | 500 minutes / unlimited | 500MB | 24 months | £149 | £36 | Visit Vodafone |
| | Red 2GB | Unlimited | 2GB | 12 months | £279 | £54 | Visit Vodafone |
Particularly for people thinking of moving to a new network, even the best coverage checkers can't tell us exactly how good the signal is going to be everywhere we need it - particularly if we live or work in an older building with thicker walls.
So even though we've done our homework - checked with friends and family as well as all the coverage maps - it's still often a case of buyer beware.
Am I on the right data plan?
Looking for a new mobile?
Perhaps we shouldn't be all that surprised that it's Vodafone who've introduced the trial run. After all, they also offer a two month "data test drive" to all customers signing up for a new contract.
It's basically two months of unlimited data for no extra cost - although the idea is to use the phone normally to get an idea of how much we really need.
The first month with a new device or provider can be somewhat misleading in this respect, as there are new settings and services to set up, content and apps to be moved across or downloaded and so on; by the second month our usage should have settled down.
Towards the end of the test drive period, Vodafone send the user a text telling them how much data they've used and giving them the option to add more data to their plan if they need it.
Soaring complaints
But before we give Vodafone too much praise, we should note that they're still topping Ofcom's complaints chart - and by an increasing margin.
Pay monthly mobile complaints per 100,000 customers
Source: Ofcom, March 2016.
For the quarter ending December 2015, Ofcom received 32 complaints per 100,000 of Vodafone's customers - more than the other networks combined managed to generate - mostly relating to problems with bills, pricing and charges.
Those figures cover the period shortly before Ofcom decided to drop their investigation into Vodafone's billing issues, saying that the operator seems to be dealing with them better, and in a more timely fashion.
However, they're still the subject of two other Ofcom enquiries - including one looking into how the network handle all those complaints.
Vodafone say they've brought in "additional call centre resources" and that they believe customers should see improvements over the next few months.
While it doesn't do anything to address the complaints of existing customers, the new trial period should at least help to prevent more people getting stuck with a service they're not happy with, without the huge penalties they'd otherwise face.
20 October 2017
19 October 2017
17 October 2017
Follow us or subscribe for FREE updates and special offers