Virgin call time on SmartCall, cloud storage and Webspace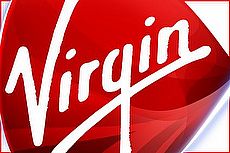 VIRGIN Media have announced an end to their Cloud storage, SmartCall and Webspace add-on services from the end of next month.
Customers have received letters informing them that they have until April 28th to remove any stored or hosted data.
Virgin cite competition from "alternative apps and services" as the reason for their decision, and have gone so far as to recommend some of these companies to their "disappointed" customers.
A good call?
The surprising thing is that two of the services being scrapped, SmartCall and Cloud storage, are quite recent additions to the ISP's value-adding "inclusives".
The SmartCall app was launched in 2013, and enabled Virgin Media home phone customers to use their landline minutes when making calls from their smartphones.
This made making some premium numbers and those made from abroad free - thanks to the app's ability to detect whether calls were included in the user's home phone talk plan.
Nevertheless, Virgin have decided not to renew their contract with the company that provides the SmartCall tech - potentially annoying some of their customers who may have found the extra free calls useful.
It seems an odd service to drop given that Virgin's main rivals all offer a similar service.
BT offer the SmartTalk app to their home phone customers, and TalkTalk's broadband customers can use their Talk2Go app, both of which carry out the same function as SmartCall.
Meanwhile the four big mobile operators all offer some kind of wi-fi calling, with EE and Vodafone integrating theirs into their native dialer, so users don't need a separate app.
While Virgin have suggested some alternative providers to replace the other closing services, they've held off from recommending apps to replace SmartCall. That's not to say there aren't any - but they don't offer quite the same service.
Outside of bundled deals, apps such as Skype, Viber and WhatsApp provide a broadly similar service through VoIP, although both caller and receiver need the apps installed - and they'll eat into our data allowances if we're not connected to wi-fi.
While customers need the latest smartphones to take advantage of wi-fi calling, the other apps are available to all - including people on the 3G-only virtual network run by Virgin Mobile.
Every cloud...
The axing of Virgin's cloud storage is also something of a surprise given the steady move towards storing more of our information remotely.
As we choose to host more of our photos, music and backups online, it's estimated that the value of the cloud storage market will rise from around $18.87 billion now to $65.41 billion by 2020.
So why are Virgin getting out now?
Again, it's down to competition. Because there are so many options for free cloud storage, most people will have a cloud storage account somewhere else already - and among their rivals, only BT offer cloud storage to their customers.
Virgin are suggesting to affected customers that they "sign up for a Dropbox account".
Doing so will give them Dropbox's standard 2GB of free storage space - although they can boost this by around 200Mb at a time by referring friends and family.
Even so, it's the smallest of the free allowances offered by the big cloud storage companies, and less than the 5GB Virgin Cloud themselves offered.
Go elsewhere
The last of the services Virgin are closing harks backs to the pre-Facebook days of the internet, when making personal websites to tell the world about us was all the rage.
Virgin Webspace users have been told that they'll get a "better" service from GoDaddy, a US-based domain registrar and web hosting company.
Virgin say that customers moving to GoDaddy by July 31st will be eligible for free hosting for 12 months, saving them a £59.88 annual subscription fee.
For the few who need to make the move, it's actually quite a good deal:users will get a website builder, email account, domain name, 150GB of bandwidth, and 1GB of storage - far better than the 200MB offered by Virgin Webspace.
Nevertheless, many customers will feel frustrated that Virgin have given them so little time to take their sites down and find them new homes - particularly for those who've been enjoying free hosting since Virgin took Webspace over from NTL in 2006.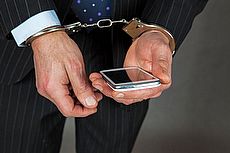 23 November 2017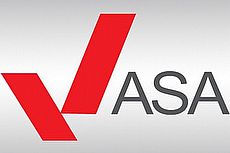 23 November 2017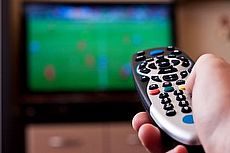 15 November 2017
Follow us or subscribe for FREE updates and special offers