TiVo goes to the cloud: what's next for Virgin Media set top boxes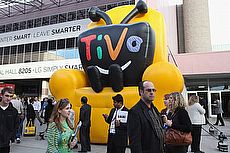 ©iStock.com/EdStock
VIRGIN MEDIA customers could soon store shows online in the cloud as Tivo move towards Network DVR (NDVR) boxes.
Last week, the US TV giant bought out DigitalSmiths, a media service company that specialises in cloud technology, for $135 million.
A few weeks before, Tivo showed off their prototype NDVRs at the Consumer Electronics Show (CES).
Virgin Media have since trialled the new technology and plan to make their customers the first in the UK to benefit from cloud based content delivery.
Changes at Tivo
Think Tivo and you think DVR (digital video recording) boxes.
The company has dedicated the past 15 years to designing and manufacturing hardware that allows people to record their favourite TV shows.
But the DigitalSmiths acquisition suggests that their business model could be about to change.
DigitalSmiths currently powers seven of the 10 most popular pay TV services as well as driving content to Android devices, set top boxes and games consoles, all of which could greatly increase Tivo's footprint.
The company's unique search software also saves users from having to trawl through reams of content by analysing user preferences to display what they want to watch.
The prototype Tivo DVR on display at this year's CES promised users the opportunity to watch their favourite shows whenever and wherever they like.
The idea hasn't come completely out of the blue, Tivo has previously added cloud based elements to its services, but the new deal has sparked a rumour that Tivo will go further and cut out the need for a traditional DVR box altogether.
That could be incredibly exciting for TV addicts, but they will have to wait until the service is available from their provider.
Unusually, Tivo isn't offering the NDVR to consumers. Instead, it is opening up the service to cable operators, most notably UK based Virgin Media.
Cloud Tivo for Virgin Media customers
Virgin Media partnered up with Tivo in 2010 to provide its subscribers with pay TV services, but only recently has the provider seen significant numbers signing up.
In the three months between July and October last year, 165,000 Virgin Media subscribers took Tivo, bringing the total number of Tivo users to 1.8 million.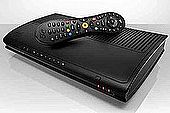 Virgin Media's current Tivo box
That's around just half of Virgin Media's of 3.8 million TV customers, although Virgin Media claim that pay TV growth has been primarily led by a demand for Tivo.
If NDVRs do roll out to Virgin Media subscribers, customers might be able to expect some new and improved features in the near future including:
Infinite storage: Virgin Media customers are currently able to choose between 500MB and 1TB Tivo boxes. Limited storage could be a thing of the past as the NDVR would give the option to pay for increased cloud storage.
TV anywhere: Virgin customers are already able to watch live TV, as well as download on demand content to their mobile devices, but you still need a Tivo set top box. In the future, this could be a thing of the past, as local storage will no longer be required.
Co-viewing: With the new prototype, Tivo plans to enable a co-viewing experience through social networks. This would allow viewers to share a programme with another authorised user.
Lower costs: High end DVRs have always been fairly expensive, so the move to cloud content could be attractive to families on tight budgets. Consumers would be able to benefit from the same Tivo UI and design without having to pay out for a costly set top box.
Goodbye to set top boxes?
However, claims that Tivo has plans to abandon its set top boxes entirely in favour of network based services have already been quashed by Steve Wymer, president of corporate communication.
Wymer emphatically denied that the company had any plans to exit its hardware business and emphasised how important the latest DVR, Roamio, was to Tivo and its customers.
Don't expect Tivo to ditch their set top boxes and make a dramatic shift to cloud based content delivery, then, but do look out for exciting changes on the horizon, especially for Virgin Media customers.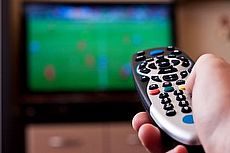 15 November 2017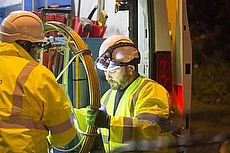 10 November 2017
9 November 2017
Follow us or subscribe for FREE updates and special offers