Three in network-wide ad-filtering trial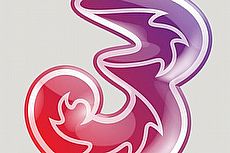 THIS WEEK sees the mobile operator Three running the first ever network-wide trial of ad-blocking software in the UK.
The plans for the 24-hour pilot were confirmed last month, with customers being contacted to see if they were willing to join in the experiment.
Three say they think it's wrong that their customers' data allowances are being used up by ads, and that some advertisers use those ads to track us without our knowledge or consent.
The trial is expected to take place on or around Wednesday June 15th, and if successful, it could lead to Three customers being given the chance to filter the ads they see in the future.
Why are Three blocking ads?
The issue for Three boils down to three points.
The first is that adverts use data. As we pay for the data we use, whether to get a certain allowance or on an extra usage or pay as you go basis, we're essentially paying to be advertised to. Three say that's wrong - and that such costs should be covered by the advertisers.
They're also concerned that "some advertisers use mobile ads to extract and exploit data about customers without their knowledge or consent", and that our privacy and security needs better protecting.
Finally, Three understand that advertising is crucial for many sites, but how it's done is the problem. They say that users should only receive advertising relevant to them, and in a way that doesn't get in the way of what we've gone online to do.
So while this trial is to test ad-blocking software at the network level, it's been designed to try to filter out "excessive, intrusive" adverts rather than blocking the lot.
"Native" adverts - those "related to or owned by" a website or app that we're using - won't be affected.
So should a Three customer choose to visit a particular friendly price comparison site using their mobile, they'll still see the offers that appear to the right of our stories (on a computer screen), but they may not see any others.
How will the trial work?
Only a portion of Three's data traffic will be diverted through the filtering service, so not everyone who's agreed to take part in the trial will be included, and those who are may find that they aren't involved for the full 24 hours.
This is understandable really - Three want to see how well the filtering technology they're using works without seriously affecting the level of service and usability available to customers.
That said, they have warned those taking part that their online and browsing services may be affected somehow at some stage.
The test is also only limited to data traffic using the Three network rather than a wi-fi connection, for obvious reasons.
Following the pilot, customers who agreed to take part and whose services were affected will have the information regarding their personal network and data usage analysed to see just how it affected them - and some will be contacted for further feedback.
Anyone who has serious problems during the trial is asked to call 0800 358 9566 to report their issues; Three say they'll do their best to sort them out.
Quick Poll
Do you use an ad-blocker?
Is blocking ads the answer?
When Three announced their plans to introduce ad-blocking - or ad-filtering to be more accurate - reaction was mixed, even among those who could see both sides of the online advertising balancing act.
Very few of us are willing to pay for the content we access online - even The Sun have scrapped their paywall - leaving many sites heavily dependent on advertising to keep running.
The problem is that many of them use adverts that intrude on our ability to use the sites the way we want to - to read news, find products and services, and be entertained.
Even when we're not at risk of seeing our data allowances being swallowed by them, or the ads don't intrude on being able to see the content itself, they can significantly slow down the time it takes for a site to load - which may lead to users giving up and clicking away.
Ad-blockers therefore give users a faster, more usable, potentially less expensive, experience.
With so many sites relying on adverts to bring in the revenue they need to exist, however, some have taken the step of blocking content for those using ad-blockers - a move which KPMG's David Elms says is "self defeating... and at best, only a short term strategy".
These sites risk losing even more potential users in the very near future, as KPMG research shows that while 29% of us have used an ad-blocker in the past month, 44% of us say we will within the next six months.
What will really grate for such sites is that the people they're most likely to lose are younger, more affluent users - just the sort of people they'd usually be fighting for.
"Something needs to change"
Shine Technologies, who are behind the ad-filtering being trialled by Three, say that the ability to block ads is a consumer right.
Both Three and KPMG are slightly less forthright about our inherent entitlement to browse without seeing commercials everywhere - but they're in agreement about the fact that something needs to change.
KPMG's research paints something of a grim picture for advertisers and publishers.
They've found that 92% of us aren't willing to pay to browse without ads - hence the rise of the ad-blocker - and that of those of us who are, three quarters would pay only £5 or less a month for the privilege.
Furthermore, 65% of those surveyed said they wouldn't want to be paid to view more adverts - which could come as a blow to Tesco Mobile, who've just introduced a discount for those willing to view ads.
They say, therefore, that advertisers and publishers need to work together on this - if only to convince us that good content needs to be funded somehow, whether through some kind of access fee, or better (read: less annoying, more suitable) advertising.
Better adverts, happier customers
Meanwhile Three say that by working together, "we can create more relevant, less intrusive adverts that increase consumer satisfaction".
They told us that as and when it does launch, their final ad-blocking product "will allow customers to view ads which are relevant to them".
We might end up missing out on some content that we'd have enjoyed or benefited from - but as the industry learns what works for us as users, it could help prevent more of us clicking away before we get to fully engage with a site - and its ads.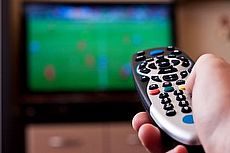 15 November 2017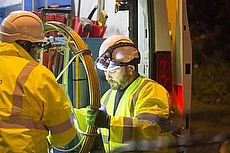 10 November 2017
9 November 2017
Follow us or subscribe for FREE updates and special offers