TalkTalk offer free SIM to all customers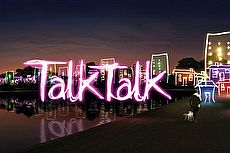 TALKTALK have begun offering a free SIM, worth £90 over the length of the contract, to all their customers, both new and existing.
The SIM, which comes with 100 minutes of calls to UK numbers, 250 texts, and 250MB of data each month, was previously only free to people with TalkTalk's Plus TV deal.
It's possible that some existing TalkTalk customers with the Simply Broadband and Essentials TV deals already have the SIM, as it was one of the upgrades offered in the wake of last October's data breach.
But now anyone who doesn't already have the Value SIM can request one, as long as they're in contract; those ordering theirs online will also be able to double its monthly data allowance free of charge.
What we get
Technically speaking, the addition of the SIM to their Simply Broadband deal means they do now offer some kind of free calls with all of their packages - even if they're not via the landline:
Package
You get
Price
Line Rental
Simply Broadband
Unlimited broadband
Value SIM
£7.50
£17.70
Essentials TV
Unlimited broadband
Evening and weekend calls
Value SIM
YouView TV with 80 channels
Free set top box
£10
£17.70
>Plus TV
Unlimited broadband
Anytime calls
Value SIM
YouView+ TV with 80 channels + seven Sky channels
Free set top box
Record TV
£20
£17.70
That said, 100 minutes isn't much - and given the low monthly allowances, the Value SIM is really only ideal for light mobile users, certainly not for those who use their phones for keeping up on social media.
And if we cast our minds back to last April, it's a far cry from the SIM deal the ISP were shouting about back then.
That was when they proudly launched what they called "Britain's lowest priced unlimited SIM", offering unlimited texts, calls and 3G data at just £12 a month, on a rolling 30-day contract.
What wasn't immediately clear at the time was that the incredibly low price was an introductory deal only; in August the cost of the SIM rose to £24 per month.
Plenty of - but not unlimited - data
As customers were only committed to the SIM for a maximum of 30 days at a time, it's possible that once the price went up, the all-in SIM lost stopped being quite such an attractive deal.
Whatever the reason, it's no longer available, and the most data TalkTalk customers can sign up for at the time of writing is 3GB, through yet another special offer.
For the full 12 months of the initial contract, customers signing up online will get 3GB of 3G data, 1,000 minutes and unlimited texts for £10.50 a month.
After the first year is over, though, the allowances drop to 2GB and 700 minutes, and the price goes up to £15.50 a month.
TalkTalk say that 3GB a month is more than enough data for about 95% of their customers, having looked at how much they used over a 30 day period last November.
Other upgrades
The free SIM isn't the only upgrade of sorts TalkTalk have made to their packages recently.
The ISP used to offer a couple of different routers, depending on which product customers signed up for, and whether they took fibre or standard broadband.
Since the middle of last month, however, TalkTalk have only offered the one router - the "Super" router, once reserved for those who took either Plus TV or one of TalkTalk's fibre deals.
There's more on what this router offers in our review of the various hubs offered by each of the big ISPs, here.
Unlike the free SIM, however, it's only available to new customers; those who already have a TalkTalk router will have to make do.
It's tempting to say TalkTalk are offering these upgrades as continued compensation - or temptation - to those who may have been put off by the high profile hack TalkTalk suffered last autumn.
They lost 101,000 customers as a result, although they say new connections began to pick up again in December and January.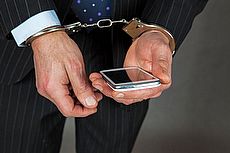 23 November 2017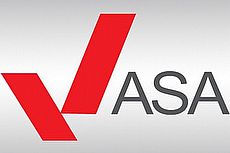 23 November 2017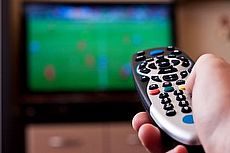 15 November 2017
Follow us or subscribe for FREE updates and special offers