Student loans impact mortgage applications (and always did)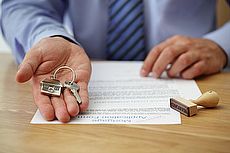 ©iStock.com/BrianAJackson
LENDERS take student loans into account when considering mortgage applications, it has been widely reported today.
Alexander Burgess, Director of an protection insurance company called British Money, said that graduates are "now less likely to secure a mortgage" as a result of the new Mortgage Market Review (MMR) lending guidelines.
But the Council of Mortgage Lenders (CML) denied that banks' use of affordability assessments has changed significantly under the new rules.
In cases that are marginal or on the cusp of affordability, it's possible [student loans] could affect an outright decision to lend, but I doubt they are the "killer factor" in many rejected applications.
Sue Anderson, Head of member and external relations at the CML
"Deductions for student loan payments are taken into account by lenders as part of their affordability assessment... This has been the case since long before the MMR reforms came in," Sue Anderson, Head of member and external relations at the CML said earlier this week.
In addition, although some lenders say that they've recently started looking at student loans as part of their assessments, they haven't said that student loans will make a real impact on whether graduates will get a mortgage, or on the interest rates they can expect.
MMR changes affordability rules
Since this April, new guidelines put into place as a result of the MMR have increased the number and toughness of checks lenders must perform on potential mortgage borrowers.
The new affordability assessment, FCA guidance states, "must verify income and take into account the borrower's net income and, at a minimum, the borrower's committed expenditure and basic household expenditure".
A student loan payment would clearly fall into this category so, while most mortgage lenders would already be aware that their borrower pays student loans through the tax system, now they must make sure they are aware of it, along with any other "committed expenditure".
Or, as Anderson put it to us today, "pre MMR, lenders already generally took account of student loan payments in their affordability calculation: MMR now requires them to".
A "killer factor"?
However, today's coverage has strongly suggested that lenders' new statutory awareness that their applicants have student loans will lead to them turning down more loans or charging higher rates of interest.
"Graduates with a mountain of student debt could find their future plans of buying a home thwarted," This is Money started their article, for example.
Looking at online reactions to today's coverage, it's clear that this assessment was most people's take away.
Student debt is now considered by mortgage lenders? Good luck to any grad trying to buy a house now then. It's already hard enough!

June 2, 2014
But, the CML's Sue Anderson told us today, student loans will rarely be the "killer factor" in a mortgage application, even now.
"In cases that are marginal or on the cusp of affordability, it's possible [student loans] could affect an outright decision to lend, but I doubt they are the "killer factor" in many rejected applications," she told us today.
"The outgoings of a student loan payment obligation can clearly co-exist perfectly well with getting a mortgage."
Awful news for graduates: New MMR rules mean student loans WILL affect their mortgage offers, according to British Money.June 2, 2014
While the general requirements of MMR might lead to fewer mortgages being offered and might well lead to fewer mortgage products, since each new housing loan must be overseen by a trained adviser, there's not much evidence here that the rules will specifically stop graduates from getting a mortgage.
In fact, realistically, graduates are far likely to be in better shape to borrow than non graduates.
According to ONS figures, at 33 the average graduate is earning £33,000 a year, the average person that took an apprenticeship is earning £25,000 a year and those that did A levels will be on £21,000 a year.
Earnings are highly decisive in lending decisions, as is lenders' knowledge that the average graduate salary keeps increasing until they're 38. For those with A levels, 34 is the levelling off point.
Behind the quotes: British Money
Today's stories on student loans' decisive impact on mortgages, including this one, all had one main source: Alexander Burgess of British Money.
Burgess, a recent graduate himself, checked on whether student loans would be taken into account with the FCA and was surprised to find that they would be.
"There appears to be a common misconception among students that anyone who has taken out student finance will have their loan discounted," he said.
Judging by today's reaction, that seems to be true, though there is a missing step between 'counted' and 'very important'.
Student loan debt is now considered when applying for a mortgage, I swear the government want to make it impossible for us to start a life

June 2, 2014
Interestingly, Burgess is the son of another frequent financial commentator: Simon Burgess, formally of British Insurance.
Burgess Senior famously featured in Nick Davies' Flat Earth News as the man behind many insurance 'stunt stories' like policies against painful football losses or alien abduction.
The 'customers' featured were friends of Burgess and the policies never existed at all, Davis reported in his 2008 blockbuster.
Father, son and Mrs Burgess run British Money, which has 'since 1896' under its logo but has actually been operating since 2010, together.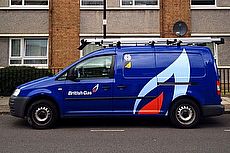 21 November 2017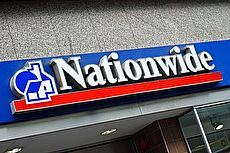 16 November 2017
13 November 2017
Follow us or subscribe for FREE updates and special offers