£1.6 million student loan scammer jailed
©iStock.com/alphaspirit
THIS week, Christopher Inokwere was jailed for two and a half years for his part in a huge student loan scam.
Speaking after the sentencing at Southwark Crown Court, Inokwere had been a part of a "highly sophisticated and organised criminal enterprise and systematically targeted UK bank customers in order to steal large amounts of money".
Three men were arrested after being linked to this 2011 phishing scam last month, the other two are currently out on bail.
The gang made their money by creating a bogus copy of the Student Loan Company's website.
They encouraged students to enter their bank details on the fake site and then used those details to take money from the account, often £5,000 at a time.
Beware student loan scams
Student loans are big business. The Student Loan Company can potentially lend each student up to £9,000 for tuition fees, and £7,675 for living costs.
Understandably, all this lending generates a lot of official paperwork - a fact that has not gone unnoticed by fraudsters.
There are seemingly endless examples of fraudsters seeking to rip off unsuspecting students: 1,400 websites were shut down in 2011 alone.
The vast majority were being used in phishing scams in which the email senders attempt to capture bank details and personal information by tricking students into entering their details into a fake website.
Criminals send out emails that appear to come from legitimate organisations. These emails either demand personal or financial information outright, or direct recipients to a fake website, where their details can be harvested.
According to the Student Loans Company, the number of students reporting these incidents has "significantly increased" in the last few years.
In 2011, they say, "the number of students revealing their details to the scammers has more than tripled".
Spotting a scam
First off, because phishing emails are sent out in bulk, they are unlikely to contain the student's name - opting instead for 'Dear Student'.
They can also often be poorly written and may contain poor spelling and grammar, although be aware that's not always the case as scammers are becoming increasingly sophisticated.
Please just confirm...
The biggest clue, however, is that phishing emails invariably ask the student to confirm bank details or login information, something that neither Student Finance England or the Students Loan Company would ever do by email.
Phishing emails may also ask recipients to click a link, answer combinations of questions on the same screen, choose from a number of secret questions or update personal information.
Requests for personal or financial information may often be marked as 'urgent' to try and panic the recipient into unconsidered action.
A typical example is a warning that, 'failure to respond in 24 hours will result in your account being closed.'
There are increasing reports of text messages being used as well.
Again, neither Student Finance England nor the Students Loan Company request information using SMS.
Check that site
To reduce their vulnerability, students are advised to observe a number of online safety precautions.
These include visiting the SLC website by manually entering the web address into the browser, rather than clicking any links in emails, and always ensuring that the website is secure before submitting credit card or other sensitive information.
Secure websites will display a lock icon in the address bar. Double click the icon to view information confirming that the site is genuine.
Watch out in January, April and September
Be especially wary of phishing emails in January, April and September, the student loan instalment dates.
Scammers know when the main student loan instalment dates are and will try and exploit the fact that students may not pay full attention to email authenticity or may be more concerned than usual with providing details to ensure that they'll get their money.
What to do with phishing emails
The faster fraudulent activity is reported, the less harm it can do.
Those who suspect a nefarious email should change their login details and forward the communication to the Student Loans Company or Action Fraud.
The Student Loans Company have a dedicated email address to send to: phishing@slc.co.uk.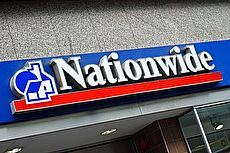 16 November 2017
13 November 2017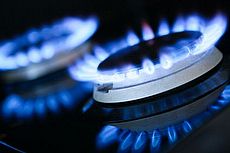 8 November 2017
Follow us or subscribe for FREE updates and special offers