Sky launch Virtual Reality app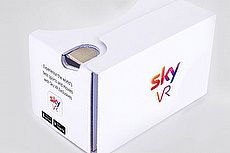 © Sky
SKY have launched a virtual reality app, available free of charge to anyone with a compatible smartphone or VR equipment, offering around 20 pieces of content.
The app offers a completely immersive experience to users with a compatible VR headset, while those watching via their smartphone will have a swipe-able 360-degree viewpoint of events.
The content available at launch includes animation from Disney, "bonus material" from the films The Martian and Suicide Squad, boxing and cycling exclusives from Sky Sports, and behind the scenes footage from Paul McCartney.
The app will work on devices using iOS 8.1, or Android 5.0 Lollipop, and beyond; it'll also be compatible with Oculus Rift headsets.
Available on Sky...
Obviously the content is meant to act as a taster for Sky's TV packages: the introductory film featuring David Beckham is designed to show off just how much sport Sky have the rights to, for example.
A similar argument can be made for the feature showing boxer Anthony Joshua as he becomes IBF world heavyweight champion - while we might enjoy seeing it from a completely new and different perspective, the underlying message is that to see more of events like that, we need Sky TV.
But among the 20 or so starter features are several that are there to show off what's possible with the technology, as well as what happens to be available to those with Sky's pay TV.
They include a couple of features drawn from The Jungle Book - thanks in part to Sky's partnership with Disney - as well as material from smaller companies like Jaunt and Baobab Studios, who've provided a 360-degree animation of two aliens intent on world domination, if only they can get past a couple of bunny rabbits.
Then from later this month users will be able to watch an immersive version of a performance from the English National Ballet, inspired by their latest production of Giselle.
It's this kind of content that we might expect to find somewhere on Sky, but that also works brilliantly on its own, showing off both art form and technology - without leaving anyone who doesn't have a Sky subscription feeling like they're missing out too much.
Sport as a driver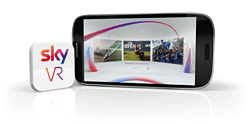 Some pieces are bound to be more effective than others: the VR content from Sky News, for example, includes a feature filmed inside the Jungle camp in Calais - but there are also plans to produce a virtual reality take on the US election.
News isn't always visually interesting, and attempts to make complicated stories more appealing and easier to grasp can often end up feeling gimmicky and failing on both counts - especially when the broadcaster is using new technology to do so.
That's why the most notable VR pieces Sky News have done so far have been as a result of their coverage of the migrant crisis, where the images are the most powerful part of the story.
For much the same reason - that feeling of being there, of being fully involved - it's possible that, as with HD and ultra HD, sport could be a serious driving force behind VR uptake.
After all, Sky did choose to announce the creation of their VR production unit in March this year by releasing two immersive videos filmed during F1 testing in Barcelona.
It's not just Sky thinking this way - at last week's Soccerex Convention in Manchester, a panel on virtual reality saw figures from Fox Sports and Samsung making the case for using it to bring viewers even closer to the action.
Mike Moffo, a digital strategist who has worked on both of President Obama's campaigns, said it was "a huge new opportunity" for companies "provided they do it sooner than their competitors".
He said [audio] it would be interesting to see "who's going to decide sooner rather than later to get in the game, to dominate the game, to win, in this new space".
In that regard, Sky are in good shape: they've been investing seriously in VR since 2013 when they chose to back Jaunt (the company behind the Paul McCartney feature).
In the UK, the other broadcaster big enough to have anywhere near similar resources to devote to VR is the BBC - but while they have a public service role to play in developing viewing platforms and technologies, they can't afford to spend too much on as yet unproven formats.
Today's launch, then, is as much about Sky's intention to be known as the innovators and experts in VR as it is about the content - even if partnerships with the likes of Disney and Fox do mean they're spoiled for choice in that regard.
Full VR
As mentioned above, the app is free of charge and available to anyone with a compatible device; beyond that the only thing users will need is a data connection of at least 5Mb, according to Sky.
It's not necessary to have a VR headset to watch the videos, but anyone who's seen a 360 video on Facebook via their mobile will know that the tracking that makes them so immersive when wearing a headset is often more of an annoyance when on a handheld screen.
As the app works with Android 5.0 and above, people who have a Samsung Galaxy smartphone dating from 2015 or later - the S6 and Note 5 onwards - will therefore be able to watch using a Samsung Gear VR headset (usually around £100).
Those with an Apple device or a non-Samsung handset have two options: slotting their handset into a Google Cardboard VR headset, or buying an Oculus Rift - although at around £550, that's an avenue best suited to dedicated VR enthusiasts.
Google Cardboard headsets, however, cost £15 each and work with a wide variety of smartphones running Android 4.0 or iOS 8.0 and above, and with screens measuring up to six inches.
As it's a cheap and almost universal alternative to Oculus Rift and Samsung Gear, Sky are pinning a lot on Google Cardboard - to the extent that they're willing to give away thousands of the headsets.
The Sky-branded version of the headset will be available from the Sky Backstage area at the O2 from October 20th.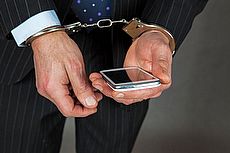 23 November 2017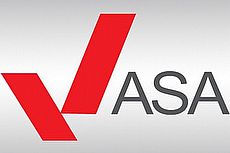 23 November 2017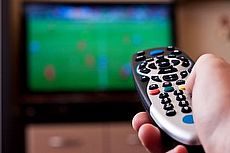 15 November 2017
Follow us or subscribe for FREE updates and special offers